Drew will celebrate Black History Month with a number of campus events and guest speakers
February 2023 – Drew University's Pan-African Studies program is in the midst of a revitalization.
"This is an important time for a reinvigorated program, given the critical moment we are experiencing in the United States," said Tami Navarro, assistant professor and the new chair of the Pan-African Studies program.
"Recent social activist work bringing attention to issues including police violence and housing inequality make clear the need to provide the Drew community with both space and resources to explore the long and often painful history of race in the U.S. The intellectual history of the Civil Rights movement, Pan-Africanism, and Black feminist organizing are important elements of my teaching and deeply inform the way I envision Pan-African Studies moving forward."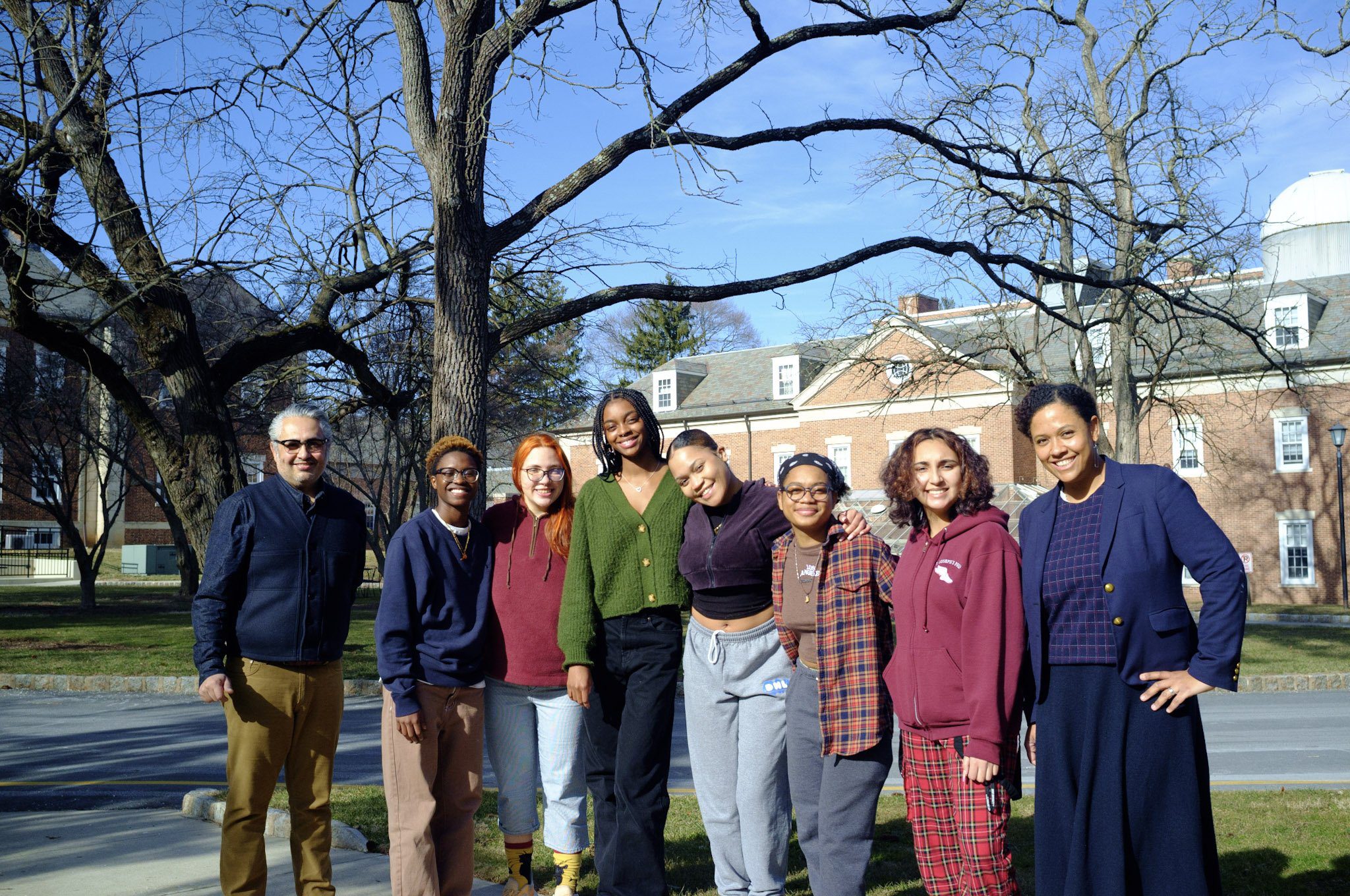 A robust celebration of Black History Month this February, featuring guest speakers, performances, and events, and the involvement of numerous Drew departments and programs, offers a glimpse of the program's importance and direction.
Included in these events are After/Life: Detroit '67, a concert reading by artist, playwright, and scholar Lisa Biggs, featuring the poetry of Deborah Chenault Green on February 12; "Koshersoul," a cooking demonstration by author and culinary historian Michael Twitty on February 21; a lecture from Princeton professor Ruha Benjamin on February 23; and "Adventures in Caribbean Digital Praxis," a lecture by Barnard College of Columbia University Kaiama Glover on February 28.
The Pan-African Studies program has a deep and important history at Drew, and has grown largely due to the voice of its students and the engagement and passion of its faculty.
Courses with "African-American content" gained prominence at Drew in the 1950s, and student protests in 1972-73 led to the formation of a Black Academic Concerns Committee, which encouraged an expanded curriculum that offered courses in Black studies. African-American & African Studies officially became a minor in 1992 after 20 years of a growing number of courses focused on Black and African studies across 10 different departments.
As the minor became part of the academic and cultural fabric of the Drew student experience, including travel abroad programs and campus programing associated with most academic departments, offerings expanded to include a more global curriculum, with courses in the African diaspora in the Caribbean and South America.
With a growing selection of courses and dedicated faculty focused on the program, Pan-African studies became a major in 2005.
The current iteration mixes in perspectives from the social sciences and humanities, including history, anthropology, psychology, literature, economics, political science, and sociology, and tackles issues like the meaning of freedom and equality; Blackness and Africanity; the nature of religion, race, class, gender, and sexuality; and cultural pluralism.
"My goal for the program is to offer students a place to learn about the history and present of the African diaspora—and hopefully to create space for them to imagine possible futures," said Navarro. "Through teaching, programming, and mentorship, I hope to encourage students to learn about the complexity of race both within and outside the United States."