Friday, May 29, 2020
Dear Drew Theological School community,
We've seen this all before. We've expressed outrage. We've marched. We've written heartfelt pleas for action and for justice. We've condemned police brutality, called for criminal justice reform, and demanded accountability from law enforcement officials. We've prayed to God, railed against God, and have agonized in our asking, "How long, O Lord, how long?" We've held vigil more times than we can remember. We've wept. We have said their names over and over again. Yet here we are again.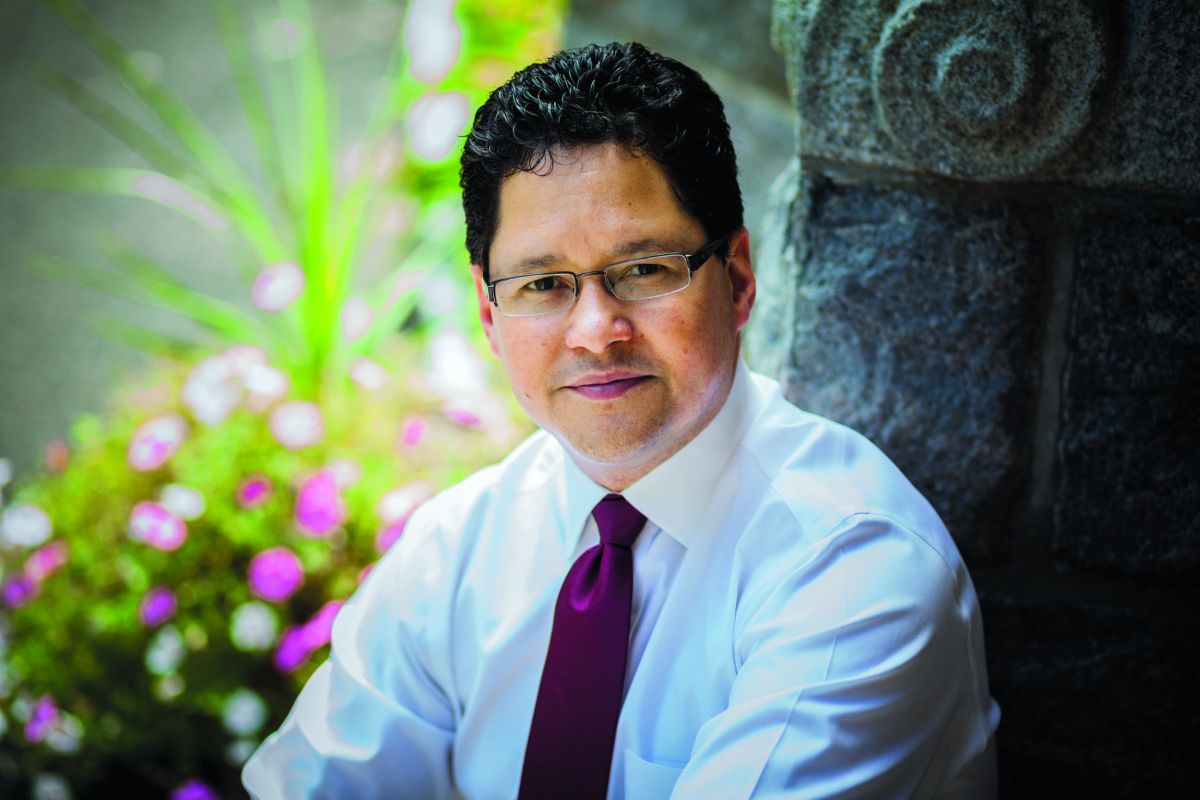 George Floyd. Yet another child of God senselessly murdered by the very people entrusted with protecting him.
George Floyd. Yet another name we add to a list that was already too long when there was only one name.
George Floyd. Yet another black man, father, son, friend, partner, artist, dreamer whose life has been cut short because of the systemic, persistent, pernicious evil of racism and anti-black bias that is pervasive in 21st century American life.
George Floyd. Yet another victim of America's original sin, a sin so deeply engrained in the American experience and psyche precisely because it has been granted fertile soil in which to grow and flourish and even disguise itself in many forms for over 400 years.
George Floyd. Yet another life that we mourn, that we honor, and that a family has to offer to God far earlier than they ever needed to.
I'm tired of writing these messages to our community because each time I do it means that another life has been brutally taken and that there is still so much work to be done.
I'm wearied by my outrage, and by feeling powerless to confront an evil so large and so profoundly embedded in the soul of this country and its people.
I'm broken as I watch, yet again, the images from Minneapolis, Louisville, and other cities around the country, where the justified rage of so many is being expressed vividly and ardently.
I'm tortured by how events like these uniquely impact our black brothers, sisters, and siblings and how the constant cycle of violence that targets black communities and individuals perpetuates trauma and sows fear.
As a school of theology whose mission is to "…advance peace, justice, love of God, neighbor and the earth," we have a unique responsibility to make sure the communities we serve and participate in confront the dastardly truth of the festering, flourishing, growing racism and violence that led to the murders of George Floyd, Ahmaud Arbery, Breonna Taylor and so many others before them. It's a truth that has to be confronted in our own community. And if we are to advance peace, justice and love in our world, we must be tireless in the fight against all that stands in the way of that peace, justice and love. In fact, our theological and spiritual tradition was forged in the crucible of this work, and it cost Jesus his life.
I have no need or desire to conclude this message by trying to impart wisdom, or give advice, or find an inspirational final plea, or to remind us of Drew Theological School's deep commitment to anti-racism and justice work. We know that already, or should. In fact, moments like this require that we recommit ourselves to that work in our individual lives, in our school, and in our larger networks and communities.
Instead, I want to conclude by asking you to take on a very specific discipline in the coming days and weeks. Speak his name. George Floyd. Speak it when you pray. George Floyd.  Speak his name with your family or friends. George Floyd. Speak his name in your church communities this Sunday. George Floyd. Invite others to pause with you to remember him, to give thanks for his life, and to keep present the suffering and pain of his family and loved ones. George Floyd. Shout his name if you join in demonstrations or protests or collective action. George Floyd! Speak his name.
George Floyd, may you Rest In Peace in the loving embrace of the Holy One. We will speak and shout your name. We will not rest until the vicious cycle of racist violence that took your life is no more. We will remember you. Your suffering and death will not be in vain.
Sincerely,
Javier A. Viera, Vice Provost,
Dean of the Theological School and Professor of Pastoral Theology