Darrell Cole, Professor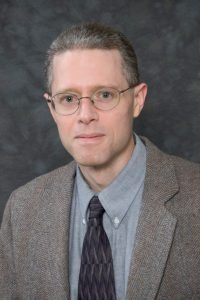 drcole@drew.edu
973-408-3336
BIOGRAPHY
B.A. Lynchburg College; M.A. Phil. Ohio University; M.A.R. Yale Divinity School; Th.M. Duke Divinity School; Ph.D. University of Virginia is Assistant Professor of Religion. He joined the Drew Faculty in 2002. Dr. Cole teaches courses in Religious Ethics and Theology. His primary areas of specialization are religious engagement with politics, business, and medicine.
Dr. Cole's articles and essays have appeared in scholarly and popular journals such as The Journal of Religious Ethics, Pro Ecclesia, Notre Dame Journal of Law, Ethics and Public Policy and First Things.
RECENT PUBLICATIONS & PROFESSIONAL ACTIVITIES
Dr. Cole is the author of: When God Says War is Right: A Christian Perspective on When and How to Fight (Waterbrook Press, 2002).
Karen Pechilis, Professor
Christopher Taylor, Professor
ctaylor@drew.edu
973-408-3495
BIOGRAPHY
(B.A., Johns Hopkins; M.A. & Ph.D., Princeton University), Professor of Islamic Studies and Director of the Drew University Center on Religion, Culture & Conflict (CRCC).  Professor Taylor has served on the Drew faculty since 1991. Previous to his appointment at Drew, Dr. Taylor served for one year as the Acting Executive Director of the Center for Arabic Study Abroad (CASA) at the American University in Cairo (AUC) and as the Dean of Calhoun College and Instructor of Near Eastern Studies at Yale University. Dr. Taylor's research and scholarship deal with the social history of religion in the medieval Islamic world and the crisis of religious leadership in the contemporary Islamic world. He is the author of
In the Vicinity of the Righteous: Ziyara and the Veneration of Muslim Saints in Late Medieval Egypt
(Brill, 1999), and a number of articles on aspects of popular piety in Islam. He is currently working on a study about the social construction of moral imagination in the medieval Islamic world. Dr. Taylor has lived and traveled extensively in the Middle East and he has directed fifteen DIS (Drew International Seminars) in Egypt, Israel and Yemen. An avid scuba diver, Dr. Taylor is also a certified scuba instructor and frequently teaches scuba at Drew.
RECENT PUBLICATIONS & PROFESSIONAL ACTIVITIES
In the Vicinity of the Righteous: Ziyara and the Veneration of
Muslim Saints in Late Medieval Egypt (Brill, 1999)