A look back at an eventful year
March 2020 – Drew hosted "Global Innovation for Healing of the Nations," a virtual event celebrating the one-year anniversary of Drew's Religion and Global Health Forum.
The event featured guest speakers including the Rev. Vanessa Wilson T'18,'20, lead pastor of The Church of the Good Shepherd and president of Sikona, Inc.; Nashon Hornsby, assistant commissioner at the NJ Division of Community Health and the Rev. Dr. Fred D. Smith Jr., president of Shalom Communities Institute for Leadership Development and adjunct faculty at the Institute for Spirituality and Health.
Kenneth Ngwa, director of the Religion and Global Health Forum and professor of Hebrew Bible at Drew Theological School, reflected on the inaugural year of the forum. "The year that we have been in existence as the Religion and Global Health Forum has been a year that has presented the world the significant challenges," he said. "For us, community, advocacy, research and education help us as we go forward."
Drew Provost Jessica Lakin noted the uncanny timing of the launch of the forum directly prior to the outbreak of COVID-19 in the U.S. "In retrospect, it was an opportune time to launch the Religion and Global Health Forum," she said. "The mission to build a world where people—especially those that have been historically marginalized—will have access to consistent, quality healthcare is extraordinarily important, and it has never been more relevant."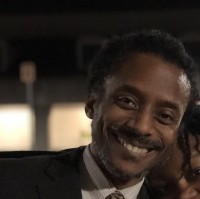 In addition to the COVID-19 pandemic, racial injustices were brought to the surface this year, perhaps more so than ever before. "There's more than enough evidence so show that there are not only disparities, but there are structural institutions, belief systems and biases that have led to disparities we have been trying to address for decades," said Hornsby. "We as a nation are in a position now where we are having the dialogue in a way that we haven't in the past—we're able to actually say that racism exists."
The role and importance of congregations in faith and health was a topic shared by all guest speakers. "Congregations are like trees that have roots that run deep in community and are inter-woven in the fabric of society," said Smith. "They are strong. They endure. They are life-giving."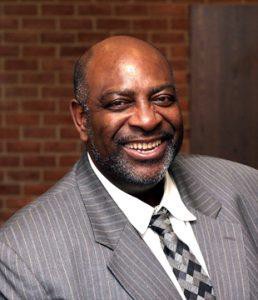 Wilson talked about how the healing power of prayer positively impacted her throughout her battle with cancer. "It's really integrated, you need both the conventional and the spiritual to work in tandem. My journey has taught me the importance of collaboration and letting go and letting the wisdom of the community heal itself."
Hornsby also talked of his success incorporating healthy lifestyle programs into houses of worship and religious communities.
The event also featured artistic impression performances from The Tribe of Judah Dance Ministry from The Church of the Good Shepherd in Willingboro, NJ and Paolo Marchettini, DMA, composer, clarinetist and theory faculty at the Manhattan School of Music.
THE LATEST AT DREW THEOLOGICAL SCHOOL