"You have accomplished great things, and there is no doubt you will continue to do great things in the future"
May 2023 – Drew Theological School Class of 2023 was celebrated during the 155th annual Commencement ceremony on Mead Lawn. The event was also live streamed for those unable to attend.
University President Thomas Schwarz welcomed the graduates. "I would like to congratulate and applaud all of you for your perseverance, your ability to adapt to challenges, and to overcome adversity. Those experiences will stand you in good stead whatever life's challenges may be. 
"With your degrees, you are among the most highly educated in the world," he said.
Following President Schwarz' address, the Rev. Dr. Daisy L. Machado was bestowed with an honorary Doctor of Divinity degree.
An ordained minister in the Christian Church (Disciples of Christ), and the first Latina ordained in the Northeast Region, Machado is a historian, professor, author, and the first Latina dean to serve at Lexington Theological Seminary and Union Theological Seminary.
"Graduates, ¡felicidades! You worked hard to get to this day and I remind you that your journey has just begun," said Machado during her Commencement address. "God will make a way. And do not remain silent, but dare to reveal God to the world."
She remembered a quote from former Professor of Ethics and Theology Ada María Isasi-Díaz, who said, "la vida es lucha" or "life is struggle."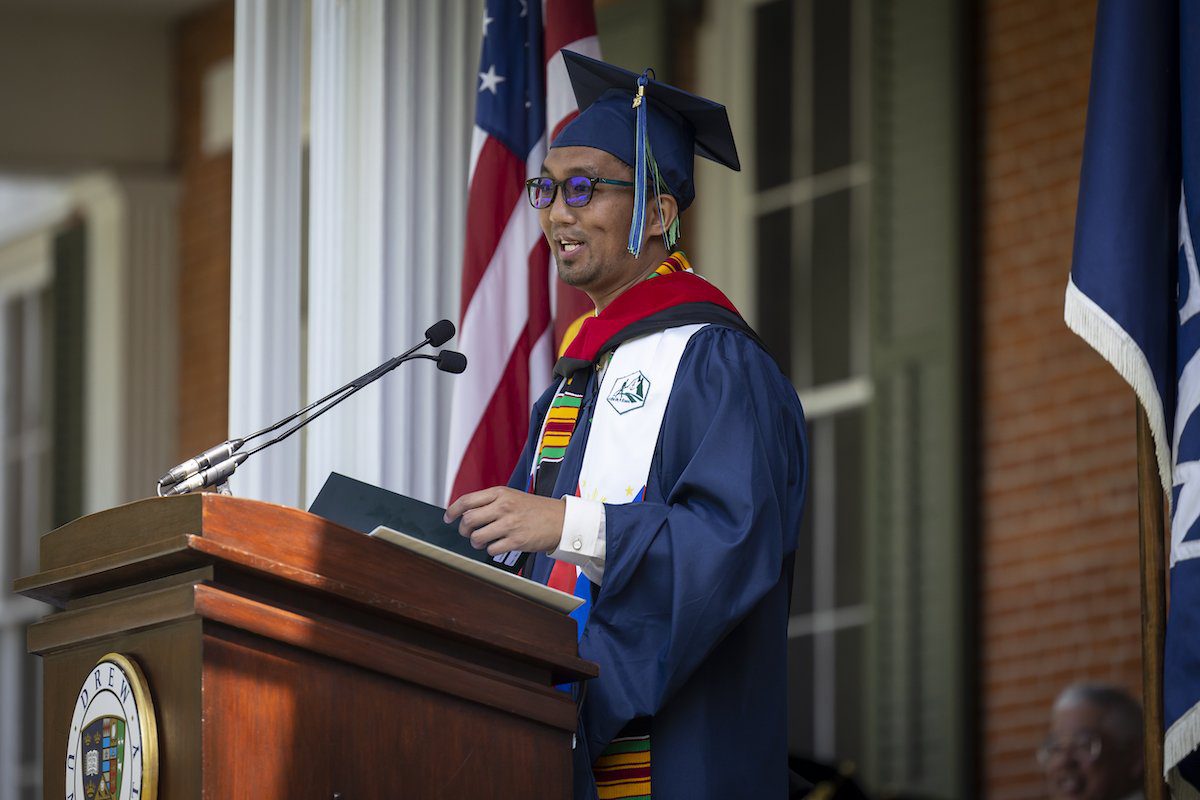 "Always bear in mind that, yes, life is struggle," she said. "But if we live the struggle in hope, we can discover the joy of traveling without an umbrella, of walking barefoot in the grass, of enjoying the beauty of sunsets, and laughing out loud when we hear the laugh of children.
"It is believing that God is still with us and it is the surety that we do not journey alone."
President Schwarz presented Traci West, James W. Pearsall Professor of Christian Ethics and African American Studies, with the coveted student-nominated Theological School Teacher of the Year Award.
Master of Divinity graduate Adrian Mendoza T'23 asked his fellow graduates to continue to strive for interdependence and gratitude during his student address. "In our time here, we have formed deep relationships and communities that have helped us to experience our interdependence."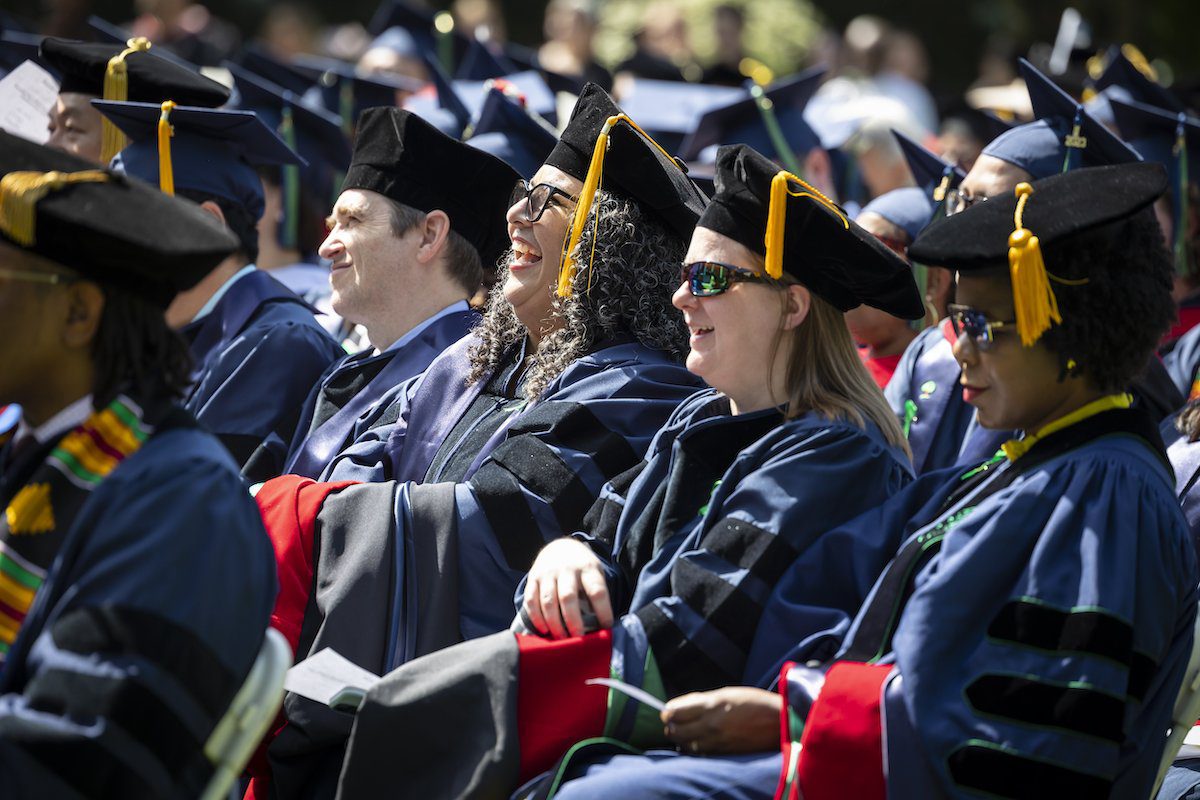 "As we go forth, I encourage all of us to always start with the notion of relationship and interdependence, rather than focusing on individual accomplishment, and to always carry a spirit of gratitude and reciprocity."
During the ceremony's closing remarks, Dean Edwin David Aponte added, "Take with you the Drew University motto: Freely you have received, freely give. 
"Give with not only the knowledge you learned here at Drew, but also with a deep commitment to your communities; a thirst for lifelong learning; and a vision for advancing justice, peace, and love of God, neighbor and the earth."
University Trustee Bishop John Schol closed the ceremony with his benediction.
"Know that the seed that has been planted within you is the seed of justice, of hope, of peace to spread throughout the land."
For more Commencement 2023 coverage, click here. For more photos, click here.
NEWS FROM DREW THEOLOGICAL SCHOOL