"We have finished the race. And we have kept the faith."
May 2022 – Drew Theological School celebrated the graduating Class of 2022 with an in-person ceremony on Mead Hall Lawn over the weekend.
University President Thomas Schwarz imparted words of wisdom to the graduates. "With your degrees, you are among the most highly educated in the world."
"Use your education to lead others to find common ground," he continued. "To find good in those with whom you disagree. And, of course, to be active citizens whether here or abroad. To get involved and not simply to observe or follow. As it is said at Drew, 'add to the world's good by responding to the urgent challenges of our time with rigorous, independent, and imaginative thought.'"
The Theological School's honorary degree recipient is the Rev. Dr. Janet L. Wolf, an ordained United Methodist elder, author, activist, and educator who has worked tirelessly for social change and transformative education.
Wolf, who was awarded a Doctor of Humane Letters, was integral to the launch of Drew's original Partnership for Religion and Education in Prisons (PREP) program in the New Jersey prisons more than a decade ago, piloting the signature inside-out co-learning model.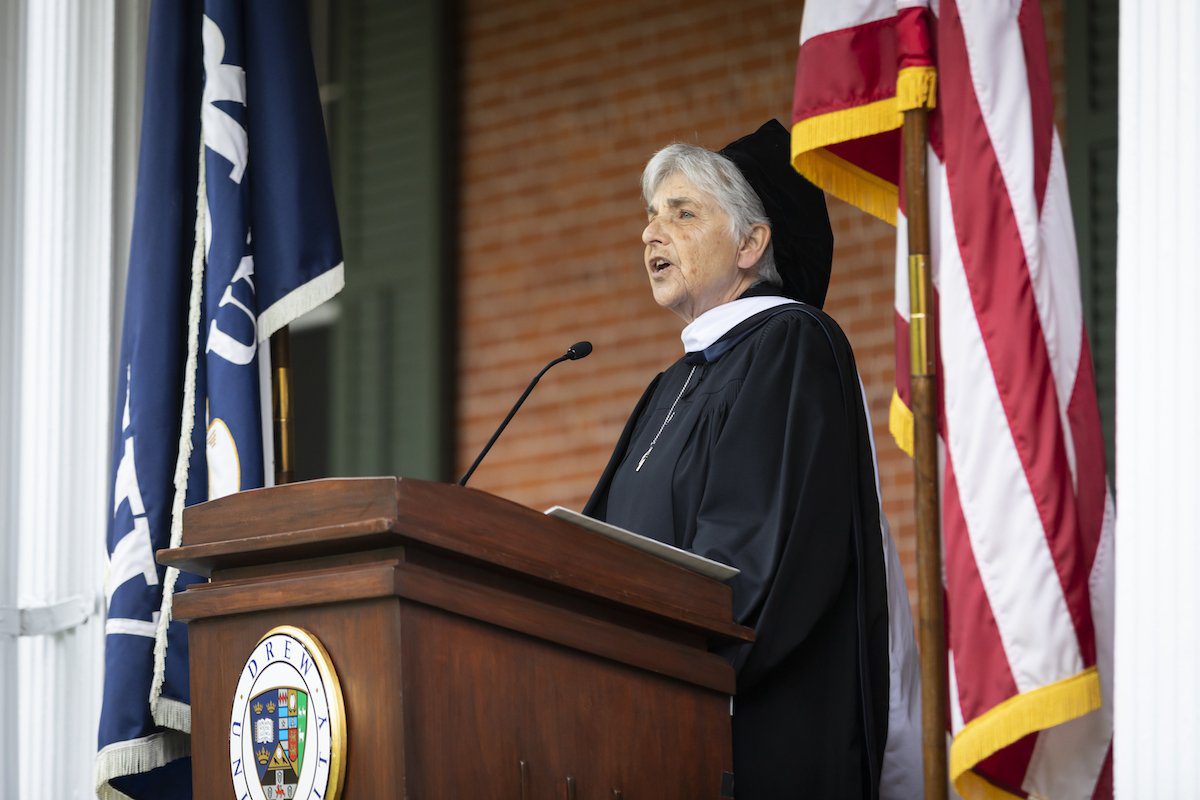 "We are the church of Jesus Christ not because we gather on Sunday mornings or sing hymns or recite creeds or offer prayers; not because we have a building that says so or an altar with a cross or because we send money to mission," said Wolf during her address. "We are the church when we live out the radically inclusive love of Christ Jesus."
"Beyond our wildest dreams God comes, inviting us to feast and laugh and dance and dream, empowering us to be persistent, passionate, prophetic peacemakers, agents of change and challenge, instruments of healing and hope, the body of Christ in and for and with the world. The world is waiting for you. Go, with fierce faith and holy boldness, to be all God has called you to be."
President Schwarz presented the Rev. Dr. Gary Simpson with the coveted student-nominated Theological School Teacher of the Year Award. For more on the 2022 Teachers of the Year, click here.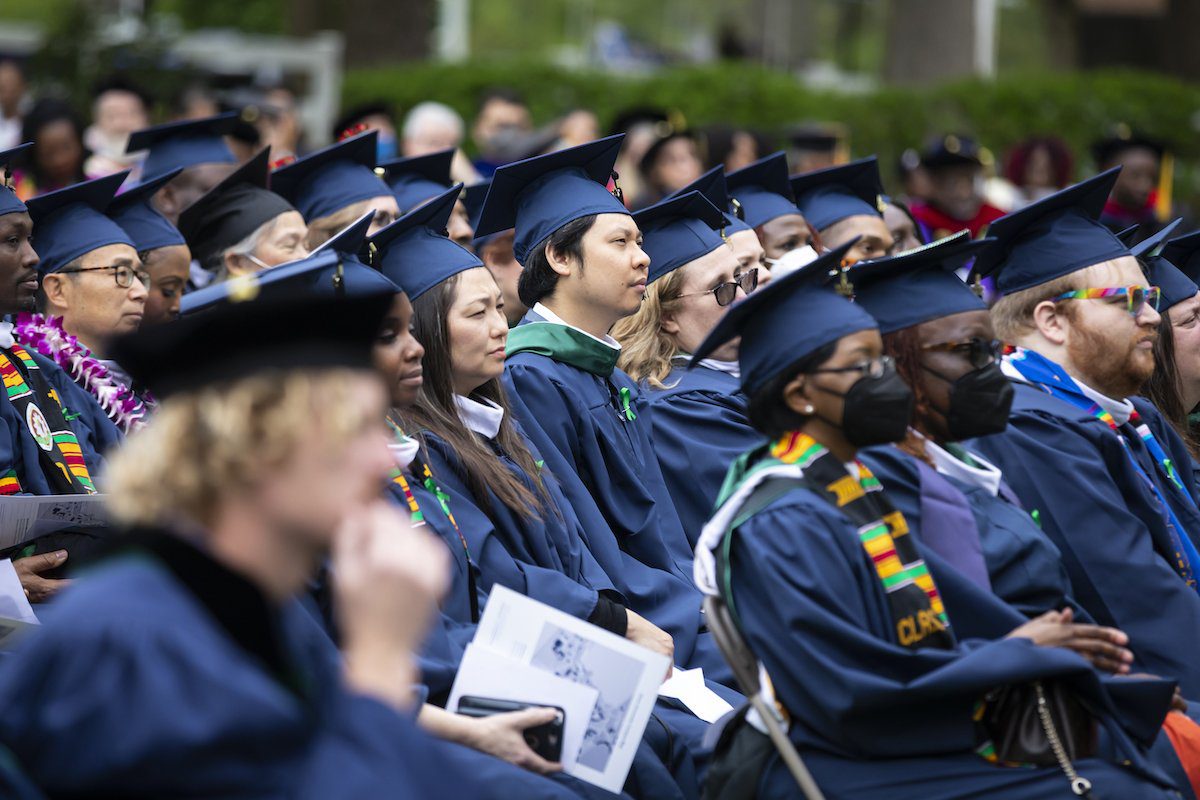 Master of Divinity student Leah Wandera T'22 gave thanks to the Drew faculty during her student speaker address.
"More than ever, I feel that our theology is on trial," she said. "As we graduate today, God has more work for us to do! We have finished the race. And we have kept the faith."
"You've come forth to learn, and now we send you forth to lead," said University Trustee Bishop John Schol during his benediction. "Some of you have come forth to stand, and now we send you forth to stand with others. Some of you have come forth, wide open, ready to learn, ready to receive. And now we send you into the world to be bearers of justice and hope and proclaim that all are a part of God's family."
For more Commencement 2022 coverage, click here. For more photos, click here.
NEWS FROM DREW THEOLOGICAL SCHOOL