Four students share the benefits of Launch's career and identity/affinity communities through poster presentations.
December 2019 — Drew University's new Launch student experience ensures that every student graduates with immersive experiences that lead to transferable skills, a network of mentors and an experience-based resume.  
To visualize the experience, Drew Theological School students, along with undergraduate and graduate students, showcased their immersive experiences at Drew through poster presentations at the Launch Community Expo.
The event, which drew nearly 400 attendees during Family Weekend, highlighted the 16 career and identity/affinity communities within Launch that encourage inclusive and integrated learning among groups of students, alums, family members, employers, faculty, staff and community members.
We spoke with four theological school students who are members of career and identity/affinity communities—Cricket Denton Brennan, Cathy Gaynor, Lydie Ngoie and Taeshin Kim—about their Launch experience and how they benefited from the Expo.
What does it mean to be a part of Religion, Theology & Ministry career community?
"Being a part of the Religion, Theology & Ministry career community feels like having an extended family. You know there are people who will always be there for you, whether that means study sessions, babysitting your kids during class or deep theological conversations. It's my safe space and my home away from home." —Cricket Denton Brennan T'21, Master of Divinity student
"We are a diverse group of people all working together, exchanging ideas to create a better community. This career community creates awareness and momentum." —Cathy Gaynor T'20, Master of Sacred Theology student
"Being a part of this career community is a great opportunity to have access to peers and other students in diverse career paths. This means I am able to learn from others, be mentored and get connected with others who share in the work I do. It also allows me to share in what others do. Studying eco-theology at Drew Theological School has given the understanding and tools I need to pursue this career path and affinity groups that serve as an avenue to make my passion a reality." —Lydie Ngoie T'22, Master of Divinity student
"Being a part of the Religion, Theology & Ministry career community has broadened my horizon of life. Coming from a homogeneous culture, the diversity of the heterogenous aspects of Drew Theological School has expanded my view of life, world and, most importantly, God." —Taeshin Kim T'21, Master of Divinity student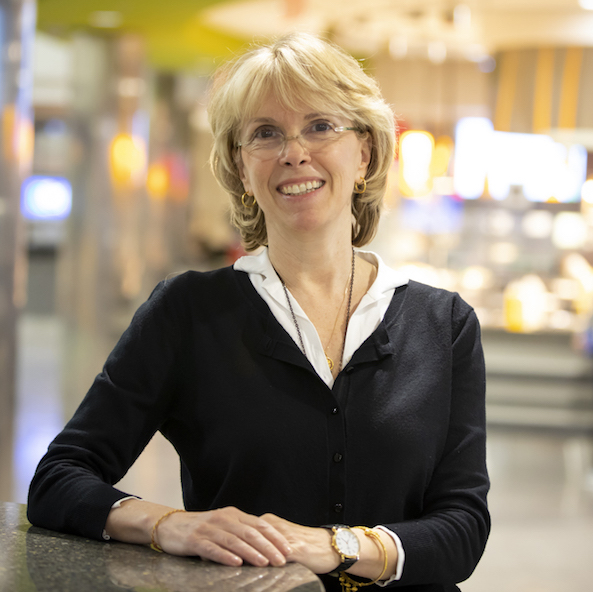 What is your Launch Communities Expo poster about?
"My TREC to Israel and Palestine in January, 2019—I had the opportunity to study Jewish, Muslim and Christian cultures living together in the midst of deep political and religious tensions." — Brennan
"My launching a model program to eliminate or reduce cafeteria food waste at Drew with the idea of bringing this model to other universities. Drew students throw out about 300 pounds of food each weekday. If we can reduce this number at Drew and at other schools across the nation, the positive impact will be enormous. Drew will become the model school for sustainability. At Drew we are working on creating solutions to real problems." — Gaynor
"My internship experience in the eco-justice department of United Methodist Women (UMW) in New York City in which I developed a checklist of sustainable practices for UMW events. This project helped to draw awareness of unsustainable practices and educate people to take care of God's creation, which is our environment." — Ngoie
"My chapel steward experience. I have been able to develop my skills for pastoring and organizing worship. My worship services offer diversity of denominations, religious backgrounds and forms of spirituality." — Kim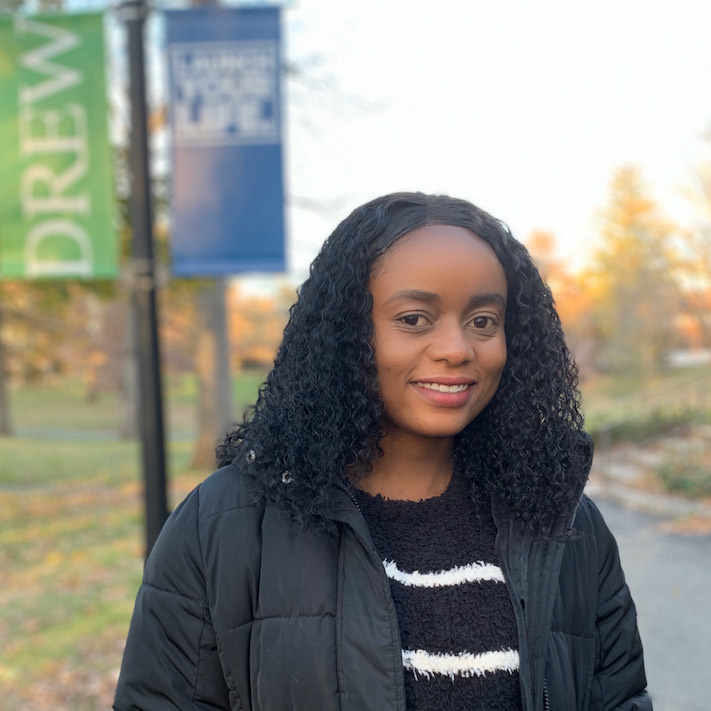 How has Launch helped you?
"Launch offers experiential education that fosters the development of informed and active graduates. Having the opportunity to immerse myself in specific cultures in their given context provided an appreciation and understanding that I could not have received inside the classroom." — Brennan
"Launch has given me the connections to people in the Drew administration who are helping to make this [food waste reduction] program a reality." — Gaynor
"I can connect and meet with people who share the passion of doing social justice work in society. It will also be helpful to receive career advice." — Ngoie
"I can develop my skills for pastoring, organizing and designing worship through this on-campus employment opportunity. I have also had the opportunity to familiarize myself with diverse aspects of worship design, which reflect the culture, race and ethnicities of our heterogenous worshiping community." — Kim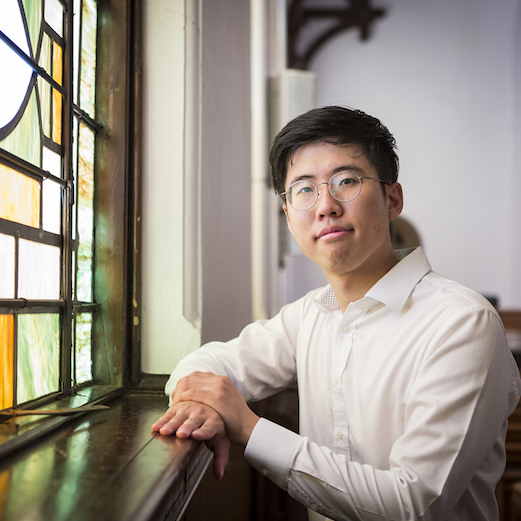 How did the Launch Expo benefit you?
"It gave me the opportunity to share my story and promote the TREC program. This was my second TREC experience, as I'm a firm believer in immersion and experiential educational opportunities." — Brennan
"It is a great privilege for me to be an active member of the Drew Theological School and the Launch Expo. The Drew community is fully committed to encouraging all students to develop and pursue their passions." — Gaynor
"The Launch Communities Expo gave me the platform to share my experience, skills and knowledge with potential employers, students and alums. In presenting my poster, I was also able to integrate my eco-justice learnings at the United Methodist Women with my theological studies, which helped to put into perspective how faith can be put into action." — Ngoie
"I was able to share my experiences at the Launch Community Expo with many people from the entire Drew community, which was refreshing since my life is so closely entangled with my church and the Theological School." — Kim