Building a strong Korean cultural community is the group's mission
September 2023 – Drew Theological School's student-led Korean Student Caucus celebrated the opening of the fall semester with an opening worship service.
Held in Craig Chapel, the vibrant service, held in the Korean language with English translations available, was filled with song, prayer, and scripture readings. 
The Rev. Byungil Ahn T'06, senior pastor at Greenstone United Methodist Church in Washington, New Jersey, offered a sermon entitled "Insignificant and Invisible?" 
Sharing memories of community during his time as a student at the Theological School, he gave words of encouragement to the student, faculty, and staff attendees. "As we start a new semester, starting in a completely new environment, we try to have positive thoughts and attitudes," said Ahn in Korean. "You should be able to continue planting small seeds…because it can grow and produce results beyond expectations."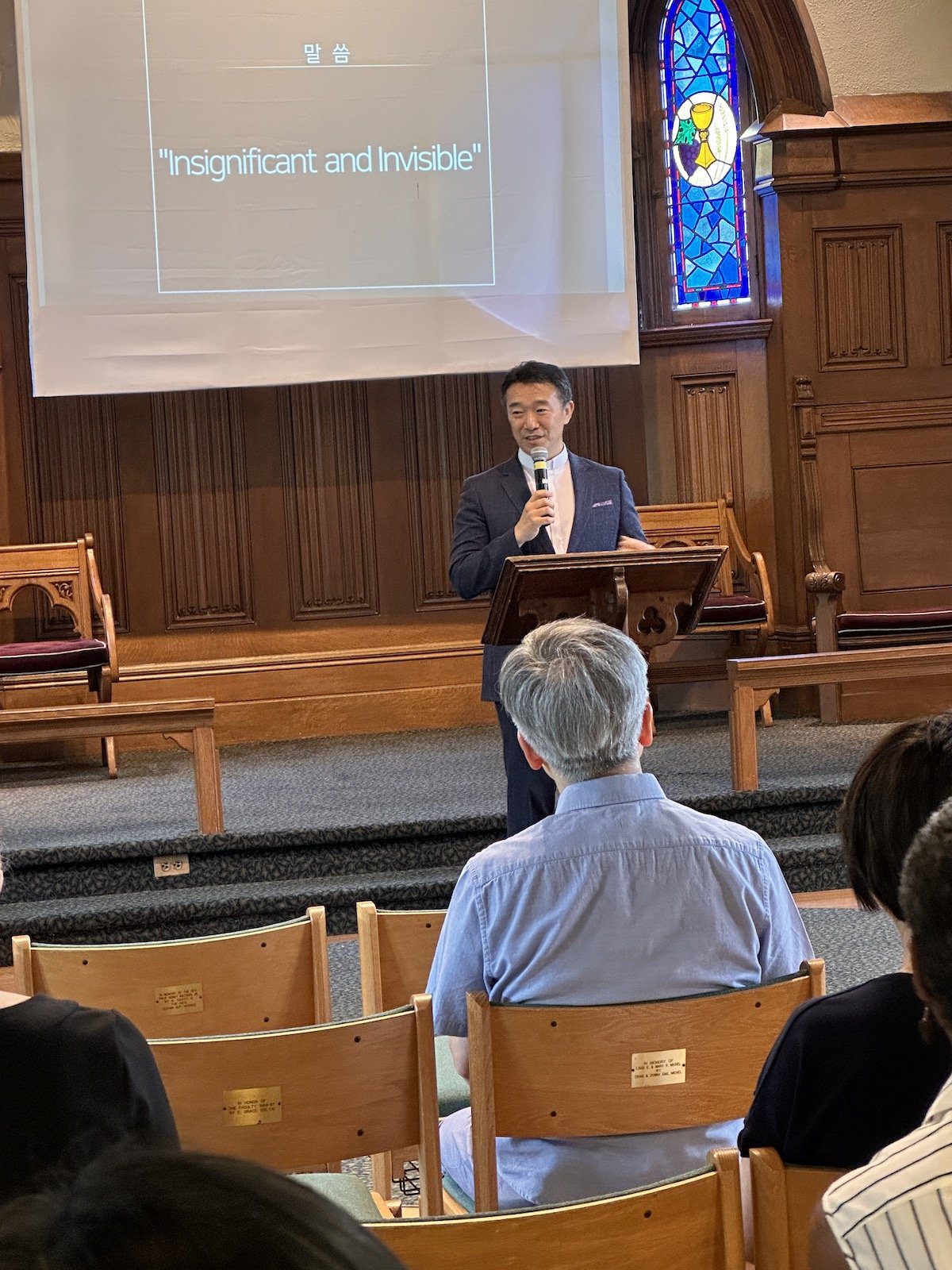 The caucus currently consists of 41 actively engaged members with a mission to promote the well-being of the Korean community and promote cultural exchange. 
Drew enjoys strong ties to South Korea. The Rev. Henry Appenzeller T'1885, a graduate of the Theological School, became the first Christian Methodist missionary to Korea. His work was integral in establishing the Korean Methodist Church, schools, and universities, and translated the Bible into Korean. This connection has enabled South Korean students to study at Drew for over 100 years. 
"The Korean Student Caucus serves as a platform that embodies the spirit of unity, shared heritage, and the pursuit of knowledge," said Yeeun Kim T'24, who serves as president of the caucus. 
"Through its establishment, Korean students have tried to find a space to foster meaningful connections, celebrate their culture, and contribute to the academic and spiritual community at Drew Theological School."
Also serving leadership positions in the caucus are Jongmin Ahn T'25 as vice-president, Yeongrok Choi T'26 as secretary, and Junghwan Lim T'26 as treasurer.
A community meal was shared after the service.
NEWS FROM DREW THEOLOGICAL SCHOOL