Mallory Mortillaro C'13, G'15 researched the portrait now in the Smithsonian's National Portrait Gallery
February 2023 – Drew University alum Mallory Mortillaro C'13,G'15 is a curious sort, and that curiosity has led to two incredible discoveries in her work at Hartley Dodge Foundation in Madison Borough's town hall.
In 2016, cataloging pieces in the foundation's collection, Mortillaro tracked down the provenance of a bust of Napoleon Bonaparte, eventually authenticating it as a genuine work by famed sculptor Auguste Rodin. The discovery earned her publicity, a spot on an annual 10 Most Remarkable Art History Discoveries list, and advancement—she started as a six-month part-time employee and now serves as the foundation's Curator of Collections.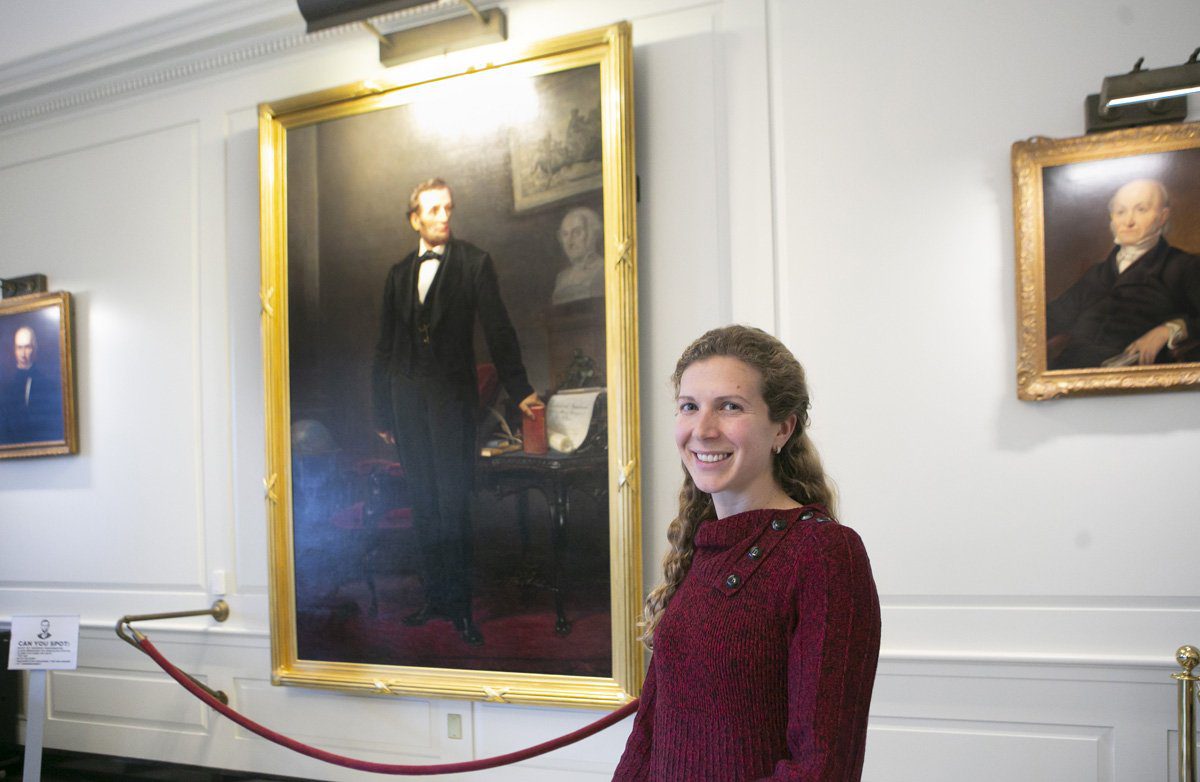 Around the same time as her famous Rodin discovery, Mortillaro also started digging into a life-sized portrait of Abraham Lincoln – "an incredible painting, hard to ignore." Turns out, it had a heck of a backstory too.
After several years of research, including trips to the Smithsonian's Archives of American Art and the Library of Congress, and speaking with archivists and art historians from the renowned museums and presidential libraries, Mortillaro cobbled together the portrait's history.
"It is believed that Lincoln sat for initial sketches, which is incredible in itself, but the story only gets more interesting," said Mortillaro. "The final painting was completed only a few months after Lincoln's assassination. The piece was eventually loaned to the Philadelphia Centennial Exhibition of 1876. From there it went on to be displayed at the Capitol, among many other venues."
Throughout history, the piece was forgotten and placed in storage multiple times. Mortillaro found that the U.S. government made several attempts to purchase it, but never completed the transaction. The portrait was eventually acquired by Percy Avery Rockefeller, a transaction that served as Mortillaro's a-ha moment.
"It's funny, when I was researching this piece and kept finding all of this incredible information about it, I kept saying to myself, 'This can't be our Lincoln, this story is too amazing, there's no way it's ours.' But once I found the connection to Percy Rockefeller, I knew this was it. Mrs. Dodge eventually acquired the piece from her brother's estate. All of those incredible things were about our portrait."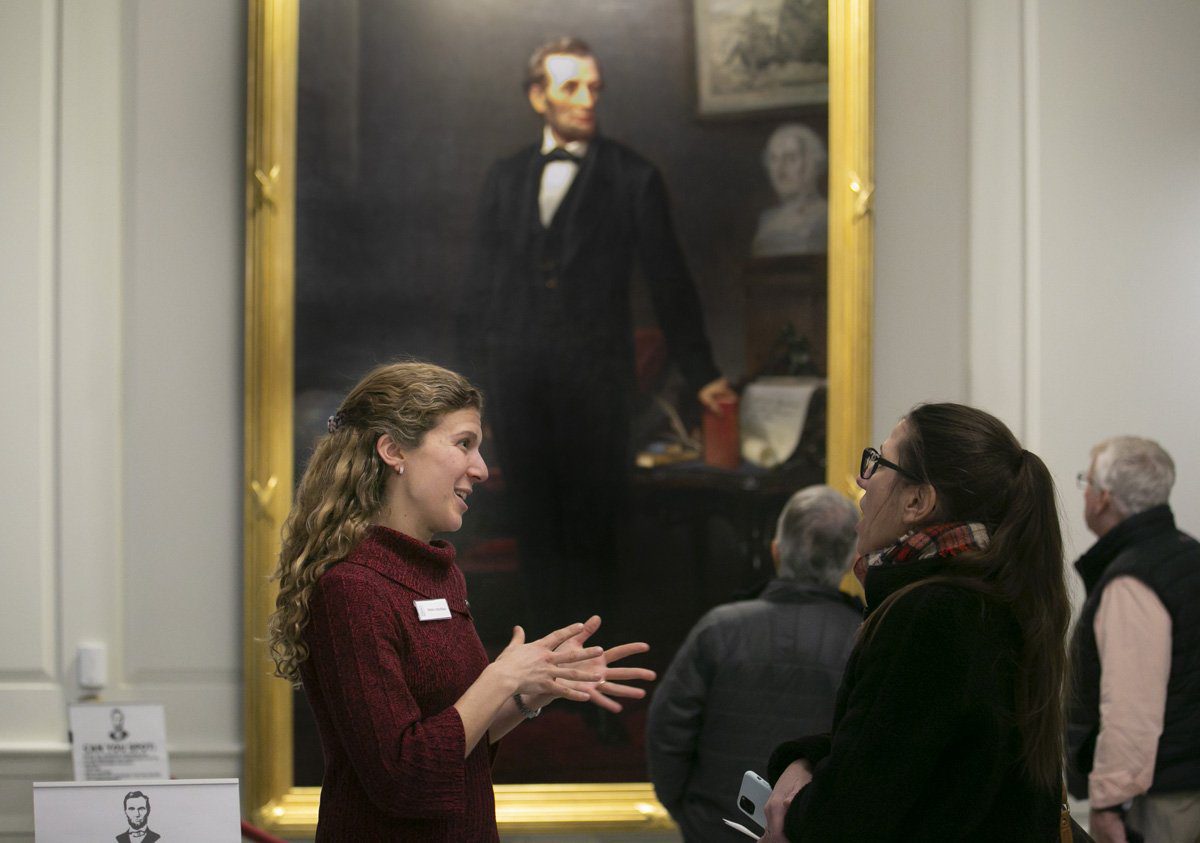 The backstory: In 1927, Geraldine Rockefeller Dodge commissioned the building of Madison's town hall, eventually finished in 1932 and dedicated as the Hartley Dodge Memorial in 1935 in honor of her late son Marcellus Hartley Dodge Jr., who'd died in a car accident in France during the years the structure was being built. Dodge filled the building with art and furniture with ties to American history. A portrait of Lincoln she'd received from her brother's estate was a natural fit, and Mortillaro knew it.
After establishing the work's history and authenticity, the U.S. government finally got its wish via a five-year loan from the Hartley Dodge Foundation.
On February 10, the portrait was installed at the Smithsonian National Portrait Gallery in Washington, D.C., rotating in as the America's Presidents exhibit's look at the country's 16th president.
"When Mrs. Dodge put pieces in the building, she knew what they were. But over time, the stories were lost, and the paperwork too," said Mortillaro, who plans on pursuing the provenance of more of the collection's pieces. "I think that contextualizing a collection with research is just as important as providing conservation and basic maintenance for these pieces."
Mortillaro points to her time at Drew as foundational to the success she's had in her role.
"I've always loved learning," she said. "Drew is an institution that fosters lifelong learning and learning through experiences. My natural curiosity and desire for knowledge was certainly fostered at Drew. I am so happy that I found a way to keep the momentum of my intellectual curiosity going even after learning Drew."