Enhancements made possible with a generous donation by Keith Halperin C'71
August 2023 – Drew University's psychology program has expanded to include Introduction to Industrial/Organizational (I/O) Psychology courses.
I/O psychology focuses on research and practice to improve the well-being and performance of people and the organizations that employ them—with a particular focus on the workplace.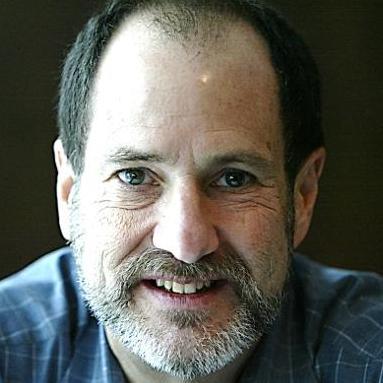 Through the course, students are taught how to understand, criticize, and apply the concepts and tools developed in mainstream literature from I/O psychology in the contexts of managing and understanding an organization.
The expansion is made possible by the Halperin Industrial/Organizational Psychology Fund, generously sponsored by Keith Halperin C'71.
The fund will support Drew's Psychology Department in the teaching and administration of instruction in the application of psychology, with a preference in I/O psychology.
"Dr. Halperin's generous gift has allowed us to regularly offer a course introducing students to I/O psychology, a field that applies psychology to the workplace," said Department Chair and Associate Professor of Psychology Scott Morgan.
"This course has already been popular with students in two of Drew's largest majors—psychology and business—and its students explore the connections between these disciplines. Students spend a semester connecting their classroom learning with the world of work, and the careers that they might pursue."
Halperin has an accomplished career in I/O psychology, serving as a consultant assessing and developing leaders for major companies around the world. He is also an instructor in I/O psychology at a college in his region.
"I was a psychology major at Drew and loved it," said Halperin. "I went on to get my PhD in clinical psychology. I never had a class in I/O psychology but stumbled into that field. It was an exciting new world."
"I want Drew students to experience this exciting, growing profession early in their educational life as they are contemplating their future, and not stumble into it like I did."
"The Intro to I/O Psychology course was fast-paced and incredibly relevant for me as a rising senior," said Briana Yumbe C'24, who is double majoring in psychology and marketing. "It gave me a solid understanding of what it means to be a good and ethical employer, as well as my rights and some important considerations as a future employee. The course was also filled with really important class discussions that were thought-provoking and informative!"
Intro to I/O Psychology was taught by Veronica Zak-Abrantes C'05, adjunct professor and I/O psychologist with the United States Golf Association, in spring 2022 and by Teri Axtell, adjunct professor and I/O psychologist with her own consulting firm, in spring 2023.
"The Psychology Department is thrilled that this gift will help students continue to explore I/O psychology far into the future," said Morgan.