Claudia Savickas G'23 makes it seven straight years of Drew students making the list
July 2023 – Drew University Master of Arts in Teaching (MAT) student Claudia Savickas G'23 has been named one of the top 15 Distinguished Clinical Interns by the New Jersey Department of Education.
The Caspersen School of Graduate Studies student spent the 2022-23 interning at Morristown High School teaching A-level sophomore and junior English language arts.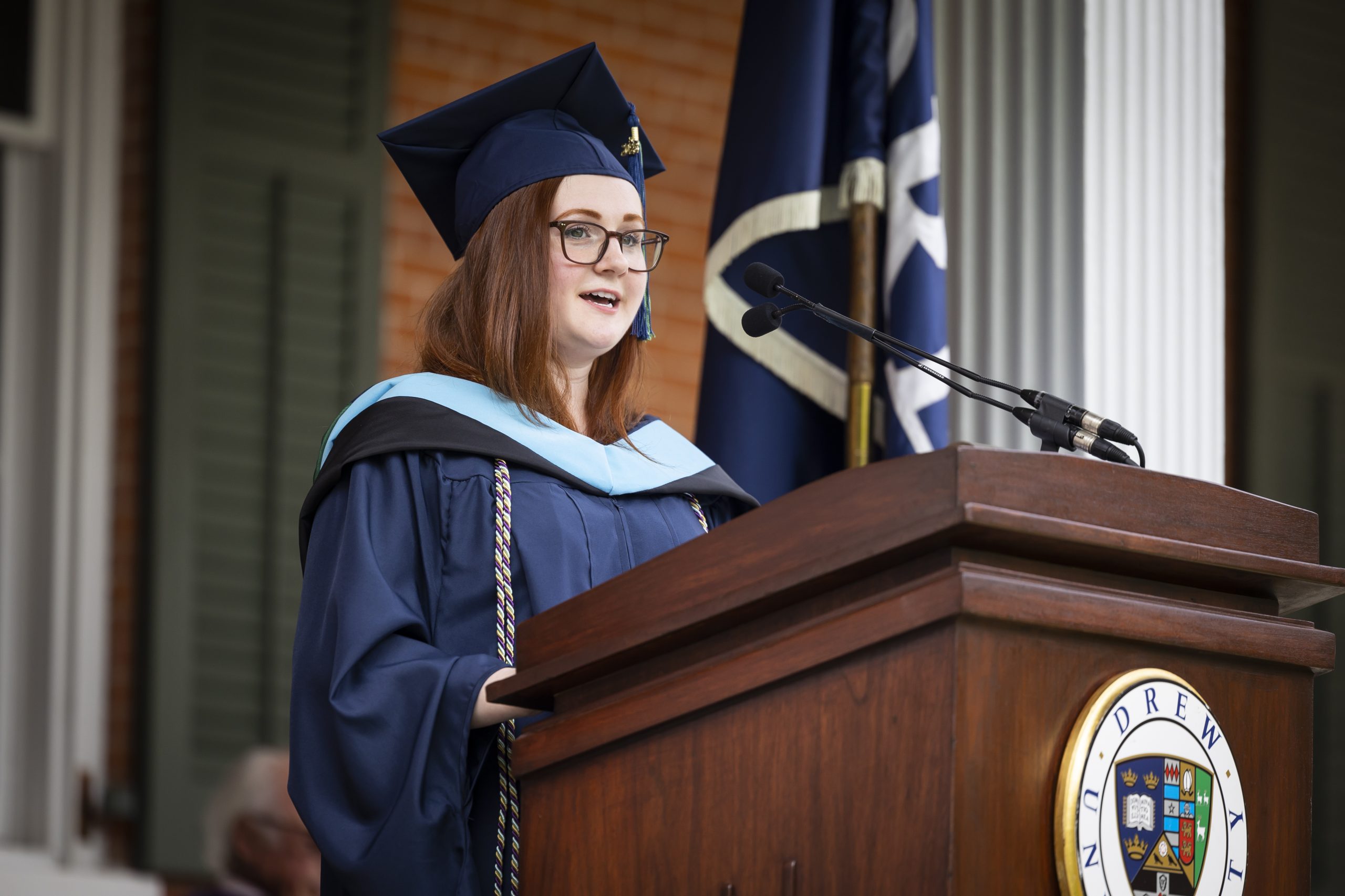 At least one Caspersen student has been named to the selective list since 2017. Three such students were honored last year.
"Receiving this recognition means validation for not only the hard work that I've put into my classroom for the past year, but also for my decision to become a teacher, which was a pivot from my undergraduate degree in studio arts," said Savickas.
What stands out to Savickas about Drew's MAT program? Support and hands-on experiences.
"Drew's program provided me with the consistent support that enabled me to become a confident educator in my classroom. The professors at Drew provided guidance for everything from the very practical (writing lesson plans, instructional strategies, etc.) to the very personal (mentorship, a listening ear against which I could bounce ideas, and support for the moments in student teaching that were really challenging). I chose Drew's program because of its focus on authentic and extensive field experience. I couldn't be more grateful for the breadth and depth of experiences I've had, not only in the classroom where I was placed to student-teach, but also in classrooms I've visited and observed through Drew's program."
Kristen Turner, professor and director of teacher education, echoed Savickas.
"At Drew we strive to develop excellent teachers by cultivating each individual candidate, helping them to find their strengths and to grow in all aspects of the profession," she said.
"Our interns are prepared to enter the field through hands-on experience and clinically-rich coursework, and both our program and our partner districts encourage them to be co-teachers from day one in their placements. Our strong partnerships, commitment to supporting each intern, and close connection between university coursework and field practice distinguish our graduates."