Courtney Zoffness's collection Spilt Milk was translated into Catalan
June 2023 – Courtney Zoffness, associate professor of English and director of Drew University's creative writing program, has spent the first part of summer 2023 on a press tour abroad for her debut book, Spilt Milk.
Spilt Milk, published in the U.S. in 2021, was recently translated into its first foreign language, Catalan.
Accordingly, Zoffness spent five days in Barcelona, Spain, speaking with online and television outlets and presenting to a dozen booksellers around the city.
"The experience was a joy," said Zoffness. "My publisher was amazingly generous and enthusiastic at every turn."
During the reign of dictator Francisco Franco (1939-1975), the Catalan language was severely suppressed in favor of Spanish nationalism.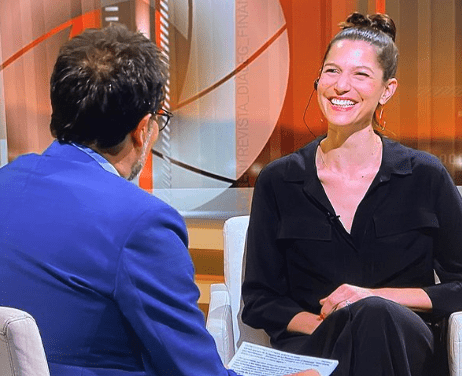 The language is now compulsory in schools in Catalonia, located in northeast Spain, and spoken by nine million people.
Zoffness plans to bring back materials and lessons learned to her various roles at Drew.
"While in Spain, I bought some fantastic Catalan and Spanish books translated into English," she said.
"The American publishing industry doesn't do a great job of uplifting and showcasing texts in translation, so I'm going to incorporate more of them into my classes. We gain a lot as readers by learning the world through non-English speakers."