Courtney Zoffness will discuss her memoir-in-essays, Spilt Milk, at Writers@Drew event on March 15
March 2021 – Courtney Zoffness, assistant professor and director of Drew University's Creative Writing Program, recently published her first book, Spilt Milk.
The book, which has garnered reviews from the likes of The New York Times, Publishers Weekly, Booklist, and BookPage, and made most-anticipated and must-read lists from Good Morning America/ABC News, Refinery29, Publishers Weekly, The Millions, and LitHub is "a memoir-in-essays," according to Zoffness.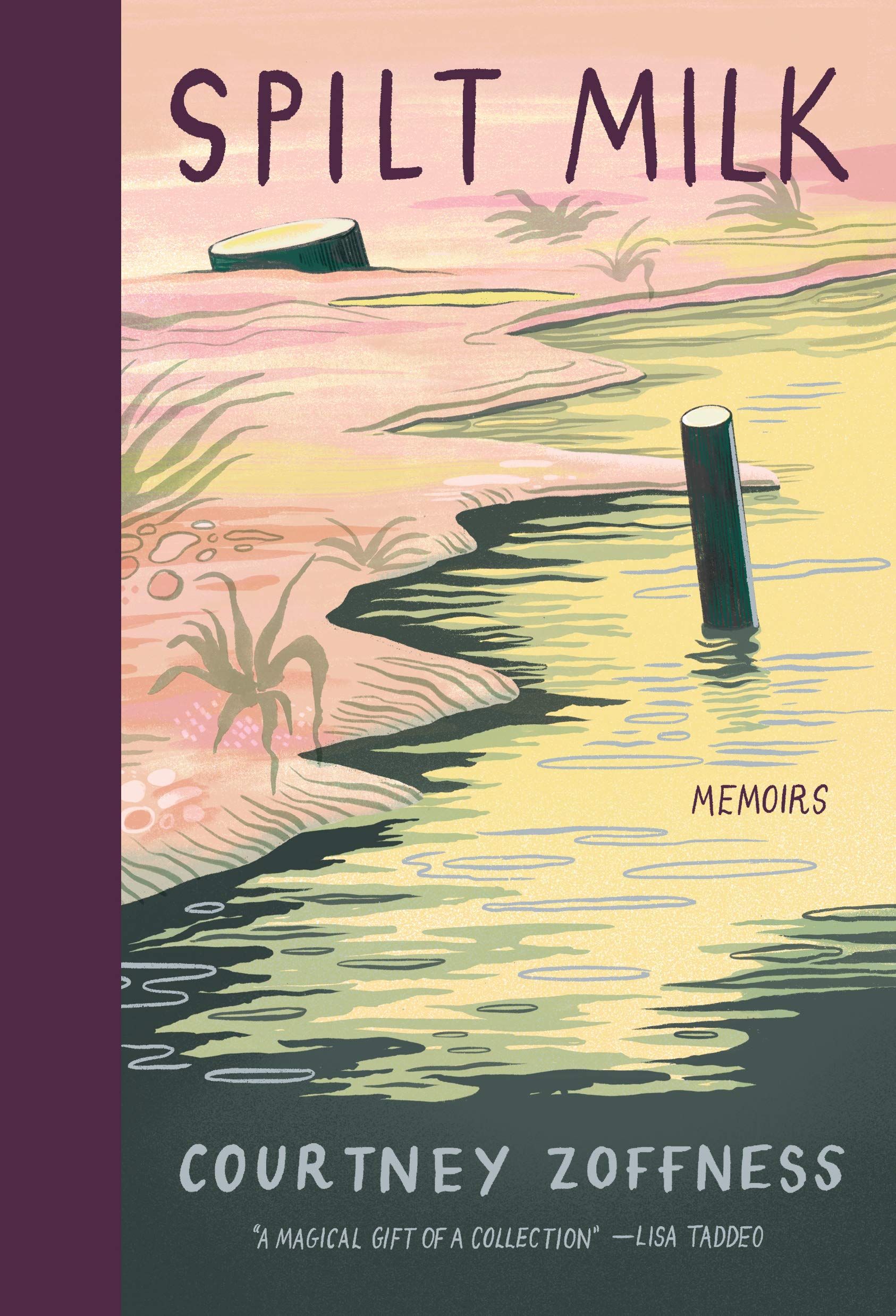 "This form allowed me to explore a handful of distinct subjects—anxiety, sexual impropriety, social justice, spirituality—all through the singular lens of motherhood," she said.
Zoffness, who won the largest international prize for short fiction in 2018, composed the bulk of the nonfiction book's content over the last four years—though some bits trace back a decade—while simultaneously working on fiction.
Though she has already received numerous accolades for her previous works, which have appeared in the Paris Review Daily and the The New York Times among other publications, Spilt Milk feels special.
"It's humbling and exciting to be a debut author," she said.
"My only regret is that the national book tour is virtual and I don't get to step inside bookstores and interact with readers," she added.
Zoffness wants a diverse range of readers to connect with the book.
"I hope they'll agree that the book resists a singular takeaway, too. I tried hard to look at issues from multiple angles instead of drawing conclusions."
In addition to her readers, Zoffness also finds a connection between her writing and her role in the classroom.
"Discussing and dissecting literature with students is gratifying—arguably the best part of my job," she said.
"Many of them are bold and brave on the page and willing to be vulnerable, which inspires their classmates, and their teacher, too."
On top of teaching and directing the University's Creative Writing Program, Zoffness also runs the Writers@Drew series, which brings a variety of published authors to Drew to read from their work and answer questions from Drew students.
On March 15, Zoffness will take a turn at the (virtual) podium to discuss her debut book. Registration for the event is required.