The civil rights movement leader gave his "American Dream" speech to more than 5,000 attendees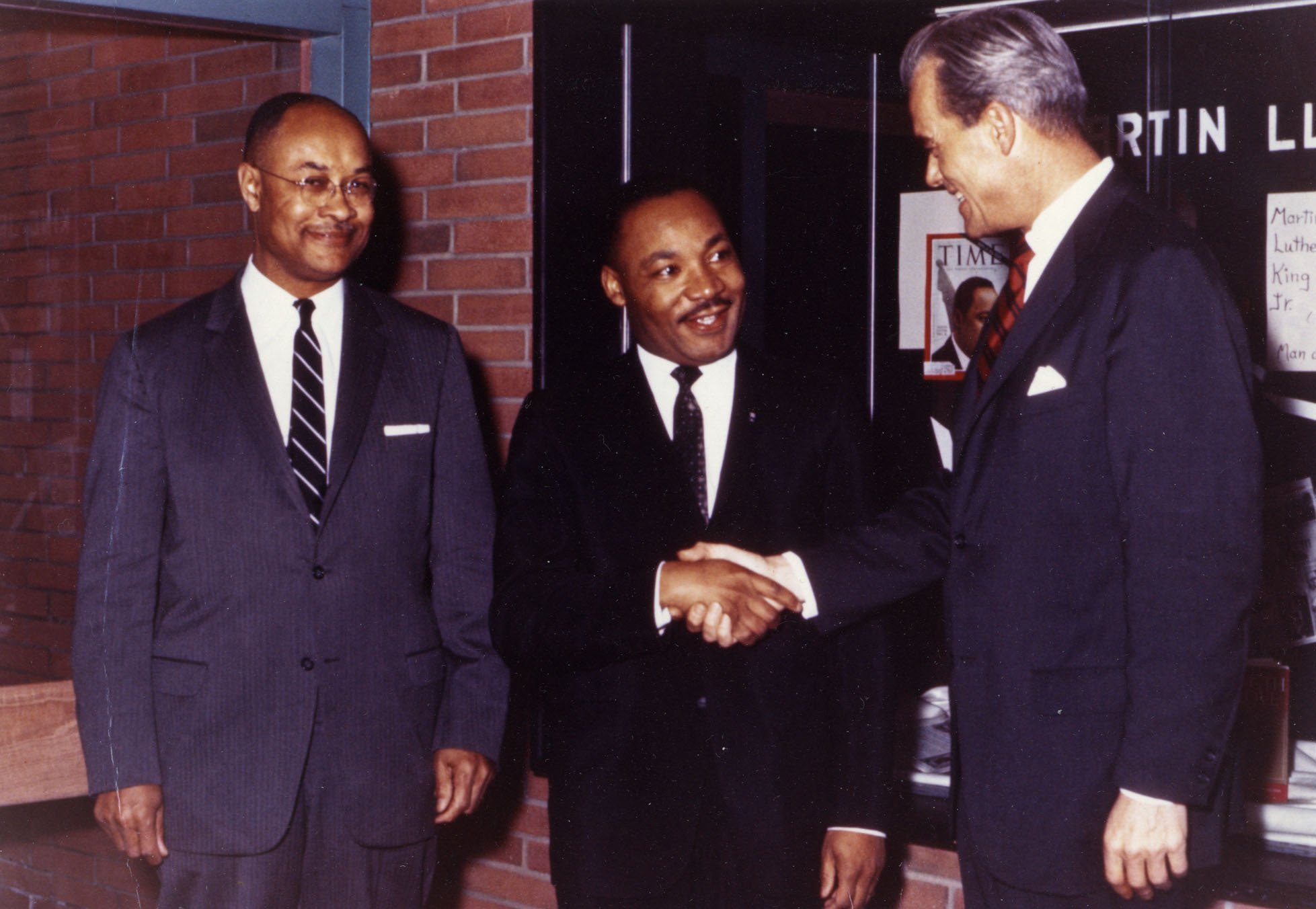 January 2023 – Drew University celebrates Martin Luther King Jr. Day with a remembrance of the famous civil rights movement leader's visit to Drew's campus in Madison, New Jersey, on February 4, 1964.
The Rev. Dr. Martin Luther King Jr. was invited to speak to the Drew community as a convocation speaker through his connection to Dr. George D. Kelsey, then professor of Christian ethics at Drew.
Prior to Drew, Kelsey was director of the Morehouse School of Religion during the time King was a student. Kelsey was King's mentor and is credited for his decision to devote his life to ministry.
King shared his "American Dream" speech to more than 5,000 attendees in Drew's Baldwin Gym. To accommodate the tremendous crowd, the event was broadcasted throughout several other areas on campus, including the Great Hall at S.W. Bowne. The Madison Eagle called the event "the best attended cultural event in this area's history," noting as many as 500 people were turned away due to space constraints.
"It is always a very rich and rewarding experience when I can take a brief break from the day-to-day demands of our struggle in the South and discuss the issues involved in that struggle with college and university students," said King prior to his speech.
"Dr. King has led our people, Black and white, to see a new American dream," said former Drew University President Robert Fisher Oxnam as he welcomed King to Drew.
A student reporter from the Drew Acorn noted, "He is unimposing, seems quite ordinary, but, when he speaks, people listen. They tend to forget all else."
Click here for the audio recording of King's speech, as well as images and other notable artifacts from the historic day, housed by Drew's Special Collections and University Archives.
THE LATEST FROM DREW UNIVERSITY