Alyssa Sileo C'22 will draw on her undergraduate theatre work on virtual plays
April 2021 – Drew University junior Alyssa Sileo will deliver a paper presentation at the Literary Managers and Dramaturgs Association's (LMDA) summer conference, chronicling her dramaturgical process with two virtual plays as an undergraduate.
In her paper, Sileo, a Baldwin and Civic Scholar, explored her journey with the two plays, Snapshot and Monstress, and how dramaturgs can fulfill their roles and responsibilities and create conditions for successful virtual theater.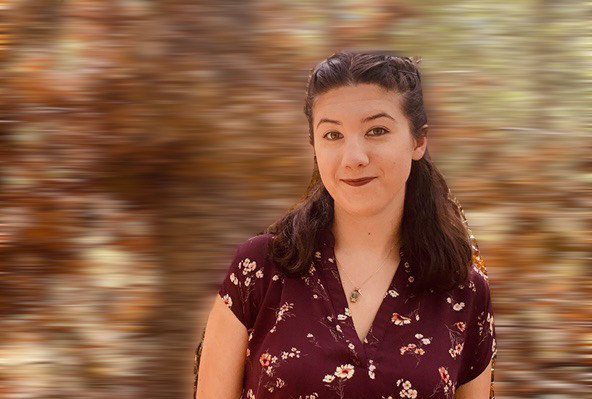 "I suggest how the online playspace benefits the dramaturg's goals of in-depth text, performance, and audience engagement," said Sileo, who has received previous recognition for her work.
Sileo got involved with LMDA at the urging of her academic advisor Lisa Brenner, professor of theatre and chair of the Theatre & Dance Department, and learned from its online forums, articles, and social media.
When Sileo submitted her paper to the "Without Borders: Dramaturgy in the New Decade" conference she had no expectation of being selected, thinking merely, "Why not go for it?"
To her surprise, she was accepted and is looking forward to taking advantage of the opportunity.
"Presenting at the conference gifts me the chance to engage with dramaturgs in all stages of their careers," she said.
"Dramaturgy is a wide, ever-changing field, and I am so pleased to continually grow into this identity and role in future production teams and theater spaces of all kinds. I'm excited to hear my audience's feedback on my virtual dramaturgy work."
"Plus," she added with a smile, "this opportunity is the perfect chance to organize my thesis on the subject before I embark on officially writing it in the fall."