Visit the Smithsonian National Museum of African American History & Culture
February 2020 – Drew University students kicked off Black History Month with an inspiring and educational trip to the National Museum of African American History & Culture in Washington, D.C.
Morgan Alley C'22 wrote about her experience:
Fifty members of the Drew community participated in this exciting day of travel and important conversation to start Black History Month.
Drew's Coordinator of Residential Engagement, Rachel Sawyer, who organized the visit, described the importance of the trip.
"It is such a powerful statement to have students learn about African-American history and culture, contrasted with the prevailing racial inequality in the United States today," she said.
Many students expressed an admiration for the museum's layout and design, which allows its visitors to look upon and learn about various aspects of African-American history.
The museum begins with exhibits about the nation's history of slavery and oppression and ends in a bright, colorful celebration of visual art, music, theatre, film and television, journalism, culinary arts and more. 
"It's important to honor the past, present and future of what it means to be black and brown in today's racially-charged society," reflected Christy Fleshman C'20.
"I left there feeling more powerful than ever because of the battles and struggles my people had to go through to have me where I am today," said Oren Williams C'20.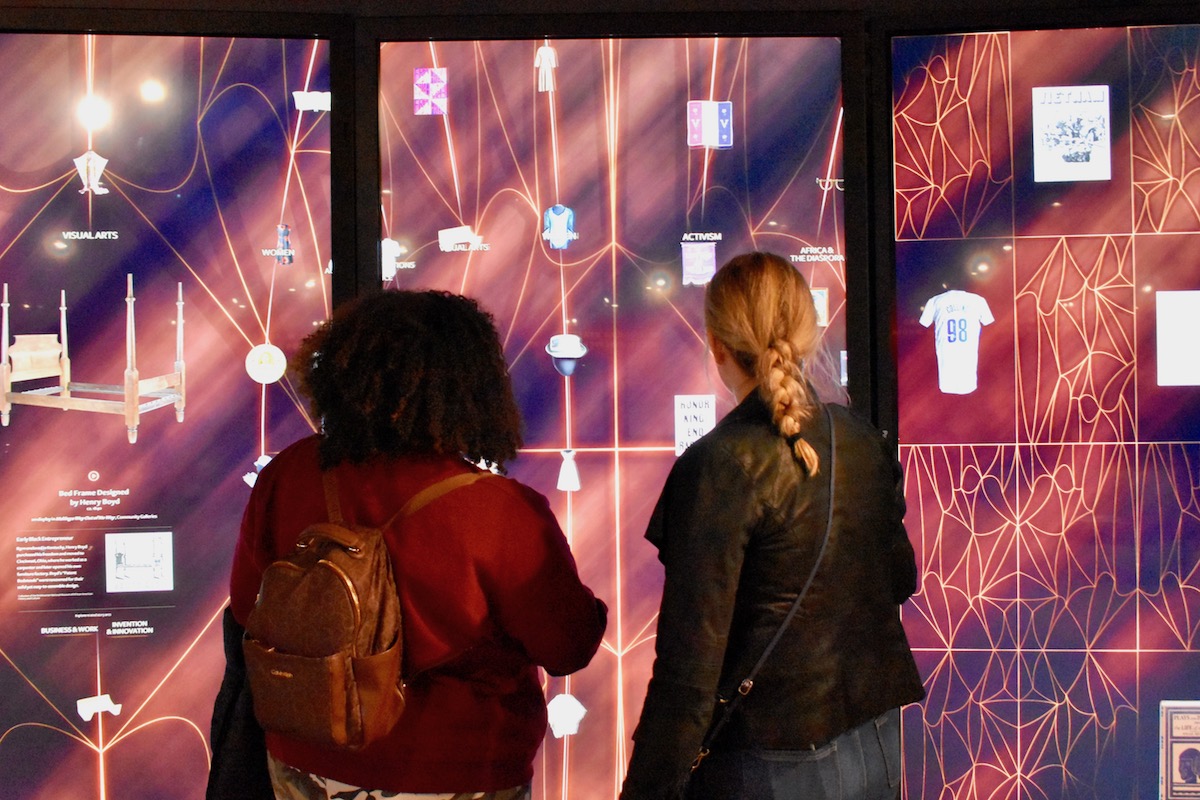 "Being able to show students our history, the power behind their own voices, particularly for students of color during Black History Month, was the most fulfilling part of the trip," said Sawyer.
This month, students will have the opportunity to go to New York City to see Ain't Too Proud – The Life and Times of the Temptations on Broadway, participate in the Black Student Union's Comic Con, see a screening of the film Moonlight, and more.
For the full rundown of Drew's celebration of Black History Month, click here.