Faculty experts, Jeopardy!, and rankings populate the most-read stories of 2022
January 2023 – Last year was a big year at Drew, with continued praise from the nation's top rankings publications, exciting successes from young alums, new academic and athletics programs, and an exciting faculty run on Jeopardy!
Ahead of the spring 2023 semester, we've counted down the most-read stories on Drew's news site.
5. Drew announces the addition of track and field teams
In June, Drew announced a plan to add men's and women's indoor and outdoor track and field teams to the Rangers athletics program.
The program began competition as club teams this academic year and will join the Landmark Conference as NCAA Division III varsity teams in 2023-24. With the new teams, the Rangers program will offer a total of 26 varsity sports.
Sean Robinson, men's and women's cross country head coach, agreed to become the inaugural coach of the new teams, saying, "Drew University truly is a special place and already offers one of the few indoor track facilities in northern New Jersey to properly build and maintain a dynamic men's and women's track and field program. I am looking forward to helping many student-athletes pursue their collegiate-level running, jumping, vaulting, hurdling, and throwing dreams."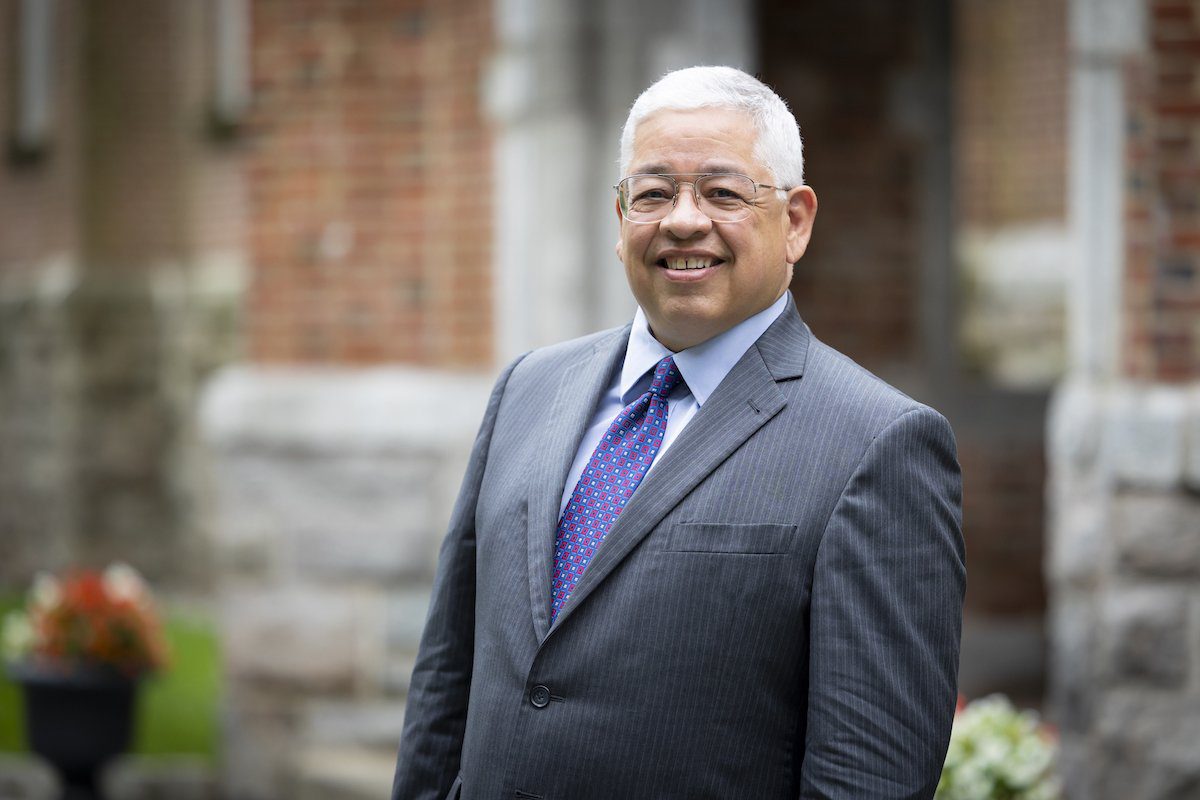 4. Drew Theological School names a new dean
In February, the Theological School named the Rev. Dr. Edwin David Aponte as the new dean.
Upon earning the position, Aponte said, "Drew Theological School's distinctive mission, identity, and commitments match with my own calling as a theological educator and administrator. I am honored and excited to be invited to lead the Theological School in this next season of creative, courageous, and contextual theological education that will contribute to the flourishing of church and society in our ever-changing environments."
3. The rankings keep pouring in, and Drew keeps moving up
U.S. News & World Report ranked Drew 111th among the nation's top liberal arts schools in their 2022-23 Best Colleges list, earning Drew the top spot in New Jersey. This bumped Drew up six spots from the publication's previous list.
While this story was the most read of our rankings stories, plenty others cracked the top 10, including Drew making The Princeton Review's Best Value Schools and Best Colleges lists, and earning a spot among the nation's top 100 liberal arts schools in Washington Monthly's annual rankings.
2. Brianne Barker talks Jeopardy!
At first, Barker, associate professor and chair of biology, couldn't say how her first episode competing on Jeopardy! went.
After her nerve-wracking win (and a campus watch party), she gave us a backstage pass to her time on set, figuring out the buzzer, and what it was like to become a Jeopardy! Champion.
1. Faculty experts help explain the Russian invasion of Ukraine
Our three most-read stories earn a tie at the top. Our series on the war in Ukraine, which featured faculty experts providing a semblance of clarity to the crisis, was widely read and greatly appreciated during uncertain times.
Carlos Yordan, associate professor of international relations and director of the New York City Semester on the United Nations, explained the burgeoning war from a political and international relations perspective.
Jonathan Golden, director of Drew's Center on Religion, Culture and Conflict and assistant professor of comparative religion and anthropology, discussed the application of conflict resolution practices.
Jonathan Rose, William R. Kenan Professor of History and convener of the Caspersen School of Graduate Studies' graduate program on History and Culture, helped explain the historical implications of the war.
For our full series on the war in Ukraine, including additional faculty insights and a look at the response from the Drew campus community, click here.