Lara Schmidt C'23 describes the inclusivity-focused event
February 2020 – What started out as an award ceremony turned into small group discussions, which allowed all members of the Drew community to be included and heard equally. All of it was meant to further our understanding of the importance of diversity and inclusiveness on campus.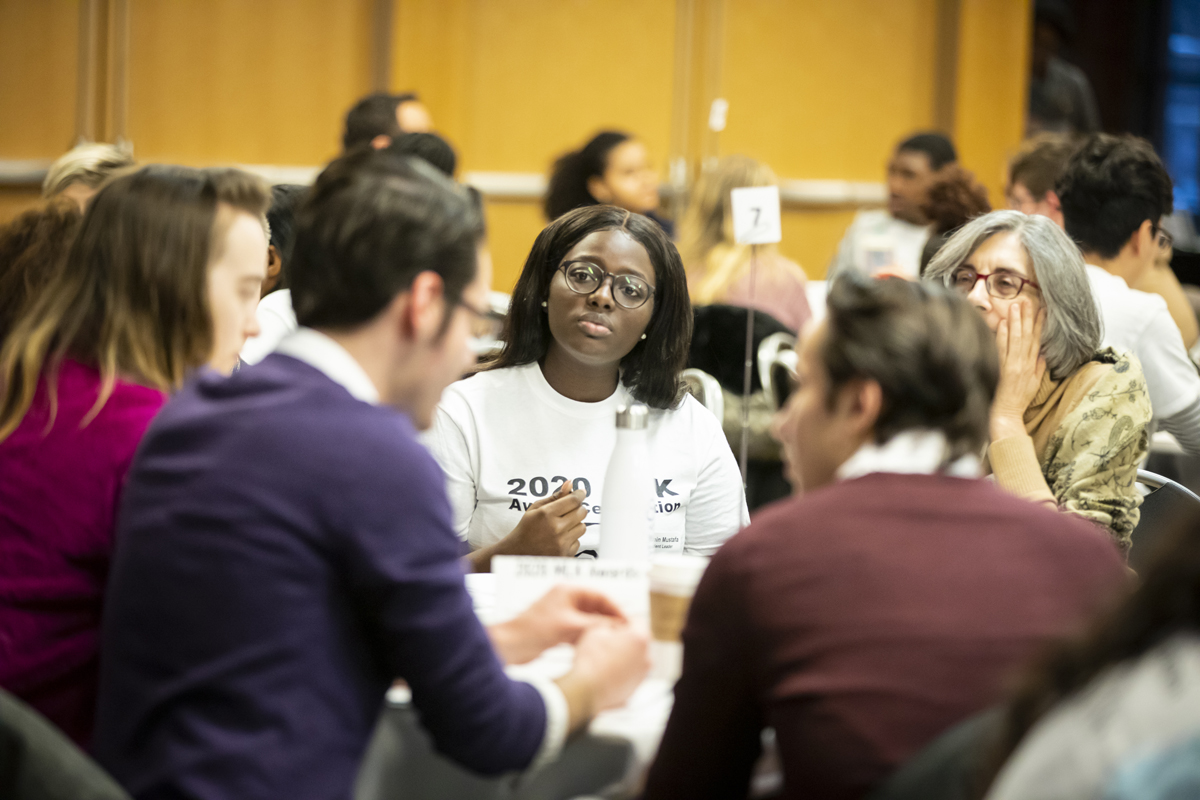 Students, staff, faculty and alums assembled in groups that we either identified with or wanted to learn more about. We spoke about the different factors that impact inclusivity and diversity, and ways Drew can continue to keep them at the forefront of campus life.
Drew is a highly diverse campus, so it was important to have an exercise centered on sharing ways to ensure inclusiveness. Students were able to voice how we felt about different issues on campus and in our lives. International students, for example, explained the difficulties adjusting to life in a new country and potential ways to make it a smoother transition. 
Allowing students to share their opinions and experiences, embracing inclusivity, providing real feedback from members of the community, helping students brainstorm ways they could help other students of different identities—it felt good to have a place to share our thoughts and vantage points to help Drew's community.
Before attending the event I was not sure what to expect. The way that Drew was able to turn an award ceremony into a day of discussion and learning about one another—especially from a student perspective—was a meaningful experience. Everyone had a chance to be heard.
For more coverage of the 2020 MLK Awards, click here.
Lara Schmidt is a first-year student at Drew.