The principal shares the unexpected benefits of the teaching profession
May 2023 – Drew University's Caspersen School of Graduate Studies Master of Arts in Teaching (MAT) cultivates tomorrow's educators through a clinically rich program that blends university coursework with practical field experience. 
Teaching is constantly evolving to pace with environmental changes in a highly-networked world. Education provides a professional atmosphere that is engaging, creative, and enlightening.  
What's more, the gratification and flexibility afforded to teachers is bar none. And the salaries in New Jersey are surprisingly competitive.
According to the National Education Association, New Jersey maintains the highest average starting teacher annual salary in the nation at $55,143—and 95 percent of New Jersey school districts pay a starting salary of at least $50,000. 
We spoke with MAT alum Kashon Lopes C'13, G'14 about his time at Drew and how it prepared him for his current role as principal at Chancellor Avenue Elementary School in Newark, New Jersey. 
Lopes is proud of his Drew education and shares his passion for teaching, the benefits of the profession, and the transferable skills the teaching profession lends to other industries and careers. Read on to learn more.
How did your Drew education prepare you for your current role?
Drew's well-rounded academic programming has helped me to excel within education based on the coursework and unique hands-on experiences. The coursework challenges all scholars to become critical thinkers, readers, and writers—essential to the role of a school leader in any every aspect—from developing school-based plans to coaching teachers in the classroom.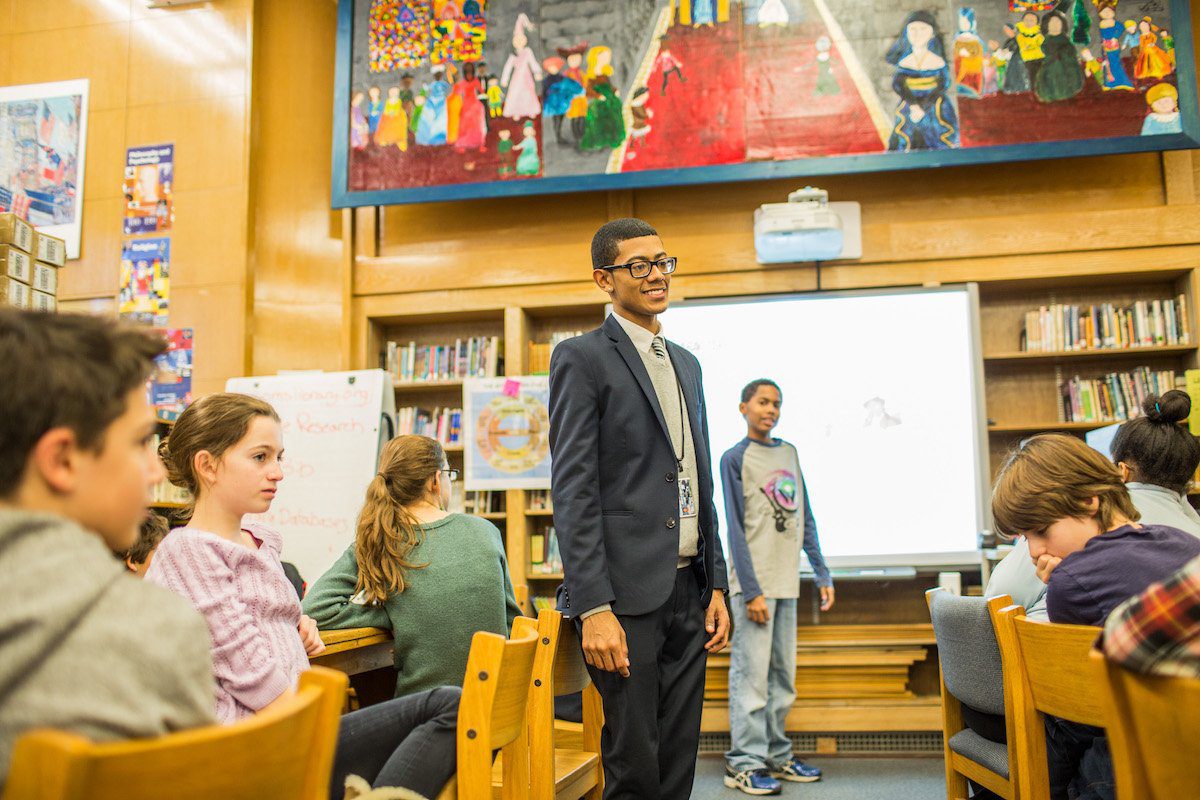 What are the benefits to pursuing an education in teaching?
Education is changing and there are so many opportunities for pre-service educators to make a difference in the lives of children and the field. In addition, the field of education prepares individuals with the skill set to succeed in every other field because there is always a need for training in every career. For example, teachers often take very difficult concepts and break them down into manageable chunks for students. This same approach can be applied to other fields and professions to enhance the training provided to new and veteran staff members. More importantly, the skills that one learns as a teacher are very marketable, including time management, creativity, data analysis, and collaboration.
How has technology and the digital age changed the teaching profession for the better?
The pandemic really catapulted the profession forward in the right direction in terms of technology; it made learning accessible for all. Workshops and modern technology tools allow students to learn even if they are not in a physical classroom. Now, educators can tailor their lessons to the specific needs of each child—and monitor how students are doing from one screen. In addition, continual training is available, which saves educators' time and is a valuable resource.
How does teaching help achieve a work-life balance?
There are different breaks throughout the year and over the course of the summer to rest and recharge. Teachers are also given a set number of personal and sick days that can be used during the year as well. In addition, there are certain benefits and partnerships with various organizations to support staff members and their families mentally, emotionally, and financially. Partnerships with organizations that focus on mental health, financial advisement, and physical health really make a difference for many educators.
Are there other benefits to holding a degree in teaching?
An education degree teaches you how the brain works, how to build relationships, and how to support and effectively communicate with individuals with varying needs and abilities. The classroom is a microcosm of the world, at large. By gaining a degree in teaching, you will be able to connect and work with individuals around the world.