Alum covers the history and ongoing presence of white supremacy in virtual presentation, Q&A
September 2020 – Dr. Khemani Gibson C'14 returned to Drew University in virtual form to deliver a presentation and answer questions on the history and impact of white supremacy in the United States.
The talk, titled "Making the Other: White Supremacy and Its Legacies," was organized by the Drew University Center for Holocaust/Genocide Study and attended by more than 150 current and former students, faculty, staff, and other members of the Drew community.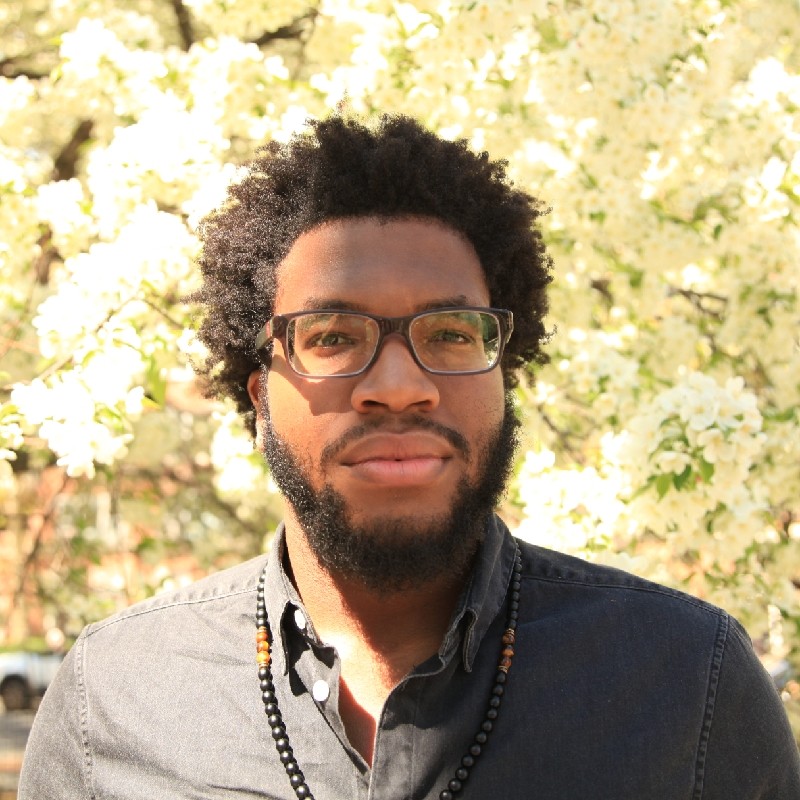 Gibson covered more than 400 years of the history of white supremacy in the Americas in an hour-long presentation, and put the past into contemporary context during a subsequent Q&A.
Gibson, who triple majored in history, Spanish, and Pan-African Studies at Drew, and was the Edward W. and Stella C. Van Houten Writing Fellow during his junior and senior years, has since received his PhD in history from NYU, where he has also served as an adjunct instructor and postdoctoral researcher.
After covering major events in colonial American history, Gibson took the audience through the progressive nature of the marginalization of and violence against Blacks throughout the 19th and 20th centuries, exemplified by the Dred Scott case, scientific racism and eugenics movements, lynchings, iconography and redlining.
Drew students, including Gabriella Ramirez C'23 and Sabrina Nejaz C'23, connected the content of the talk to their experiences, interests and current courses—from colorism and racism in Latin America, to the school-to-prison pipeline, to the the emergence of the anti-establishment rap scene in America's major cities in the 1980s and 90s.
Julia Oliveira Souza C'24, a first-year student from Brazil, asked about the history of scientific and medical racism being played out in today's culture, which Gibson put into context by referencing the ongoing pandemic.
"This is very pertinent to our current moment with COVID," said Gibson. "Black and indigenous people are dying at higher rates because of the impact of things like redlining. People that are in the more affected communities that have less money invested and tend to be Black or working class are affected by COVID in higher numbers because of overcrowding."
"I think it was definitely critical to tie these historical aspects to modern policing and current issues of today," added Kareena Salvi C'23, who ask about the current initiatives to defund police departments around the country.
Gibson also tackled a question from Denis Bogolomov C'24—tuning in from Moscow—about claims that the Black Lives Matter protests are largely violent.
"There's always been resistance. There have always been protests. There've been various strategies that have been employed," said Gibson.
"For those in power, for those that don't want to change, there is never going to be a form of protest that is respected. One thing that people talk about is, 'Why can't (protestors) be like Dr. King?' But if you look at pamphlets that were released in the '50s and '60s about Dr. King, they were saying the same things some people are saying about protestors now. The way people talk about Dr. King, you would never guess that if you didn't know this history."
"I feel like this is an amazing educational resource for all of us," said Nejaz.
The Center for Holocaust/Genocide Study has three additional virtual events this semester, which can be found here.