Four alums joined Prof. McGuinn's classes to offer insights, answer questions
October 2020 – Four Drew University alums paid virtual visits to The Forest to speak to fellow political science students.
Students in Prof. Patrick McGuinn's course on Congress heard from Delia Barr C'10, Erica Jedynak C'09, Dan Sorenson C'09, and Storm Wyche C'13 about working in various parts of the political sphere.
"Because I hope to work in policy in Washington, D.C., my takeaway was the number of different careers available in the political science field," said Rachel Papa C'23, a political science and environmental studies & sustainability double major.
The alums were impressed with the thoughtful questions they received, and were happy to connect with Drew undergrads in a meaningful way.
"When Prof. McGuinn asked me to speak to his class, I couldn't refuse," said Sorenson, a triple major in political science, Chinese studies, and Pan-African studies while at Drew.
Sorenson recently founded his own political fundraising consulting company after a decade of working in campaign fundraising for the Democratic Party.
"I was able to give an unvarnished, clear-eyed view of what political campaigns over the past 10 years look like, from working on Secretary Hillary Clinton's 2016 presidential campaign to traveling to more than 30 cities with Speaker Nancy Pelosi as she campaigned for Democrats in 2018."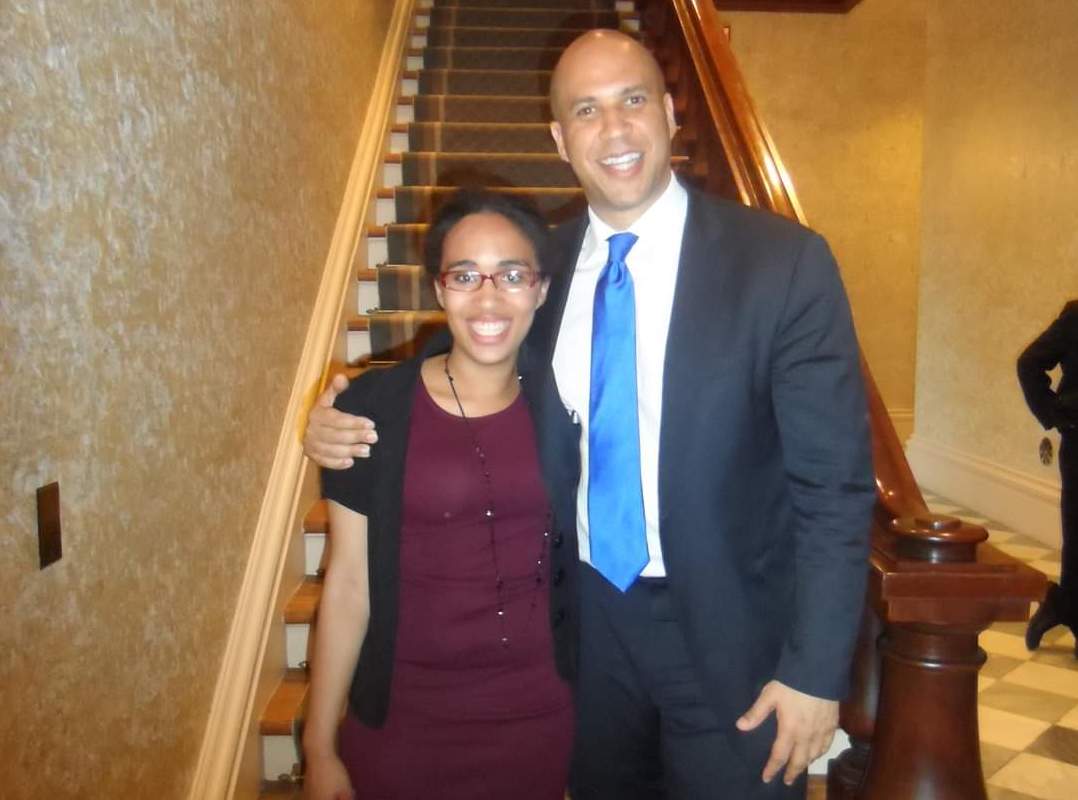 Storm Wyche C'13, who majored in political science and government, recently worked on U.S. Senator Cory Booker's 2020 campaign and is now the deputy director of the Coordinated Campaign of New Jersey.
"I credit a lot of my success to Drew," she said. "The professors all taught me to think outside the box, to challenge your viewpoints, and to try to understand the source of other perspectives. All of this helped me understand why voters act the way they do, and understand the various layers of policies."
Wyche, who was involved in a variety of extracurricular activities at Drew, reflected on sitting with friends in The Pub and tweeting at Sen. Booker, then the mayor of Newark, who, to her surprise, agreed to come talk at Drew. The interaction led to an internship with Sen. Booker's 2013 Senate campaign and she rejoined his team during his 2020 Senate campaign.
Jedynak, currently the spokesperson and director of economic opportunity for the Stand Together Chamber of Commerce, talked to students about her career path, having broken into politics during a recession by taking multiple part-time jobs and volunteering to build her resume.
Originally a transfer student—who got married on campus—Jedynak touted Drew's UN Semester and Writing Center as playing key roles in her career.
"I gained invaluable experience with diplomacy and researching public policy. My professors instilled working with the Writing Center. Those skills translated to writing press releases and legislative analysis," she said.
Barr C'10, a double major in political science and Middle East studies, works for the U.S. House of Representatives' Committee on Small Business and spoke to McGuinn's class in addition to Prof. Carlos Yordan's UN Semester class in September.
"I tried to deliver doses of reality while offering simple tips and strategies to navigate the adult world," she said.
Barr, who played field hockey and softball at Drew, took part in global and campus-based experiences and held multiple roles in the athletics department. She spoke about how juggling responsibilities taught her to be adaptable, maximize her current situation, and be open to future opportunities.
She also hoped to create the foundation for a strong pipeline from Drew to the network-driven world of D.C. politics.
"It would be awesome to have enough Drew grads to field a softball team on the Mall," she said.
"It's very helpful to know that there are successful people in the field I want to pursue who went to Drew," said Papa, who serves in Drew's student government.
"It gives me hope for my future and offered me mentors and networking connections that I may not have had without these talks."