Our 20 varsity squads and their true-to-Drew fans always give us something to cheer about. So get ready to Ranger up on the past glory and present story of Drew Athletics.
Baseball
"One of the biggest moments in Drew baseball history came in 2012, in the form of a walk-off home run. It was the Landmark Conference Championship game against Moravian, and we were heading into the top of the ninth inning up by 5 runs. There were two outs and nobody on. One more out meant that we would be crowned champion.
"But a seeing-eye single opened the floodgates, and Moravian scored 5 runs to tie the game at 9–9. We were demoralized. We thought our magical run had ended.
"And then, with one out in the bottom of the ninth, in stepped Tom Murray C'12. On a 1–1 count, he blasted a home run over the right-field fence to win the game and the championship. It was the first time in school history that Drew baseball would go on to the NCAA Tournament." —Brian Hirschberg, Head Coach
---
Men's & Women's Golf
Rookies of the Year
First time's a charm as Drew debuts on the links.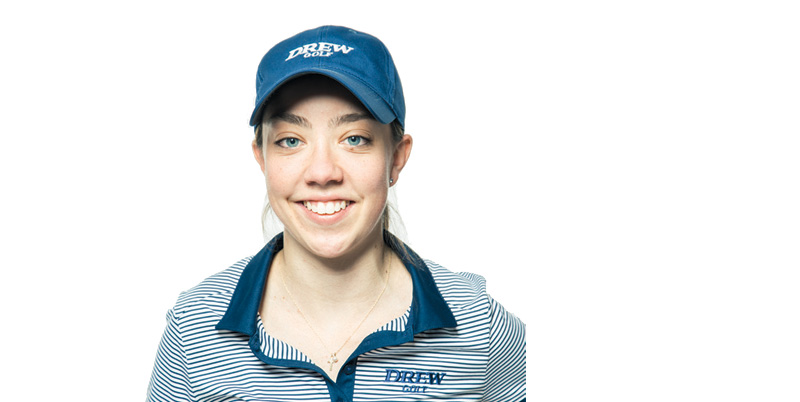 Lucy Lamb C'20 – Palo Alto, California
Rookie-Season Highlights:
3-time Landmark Conference Athlete of the Week
2 consecutive first-place tournament finishes
Coach's Corner: "Lucy is energetic, positive and engaged in all things Drew." —Maura Ballard, Head Coach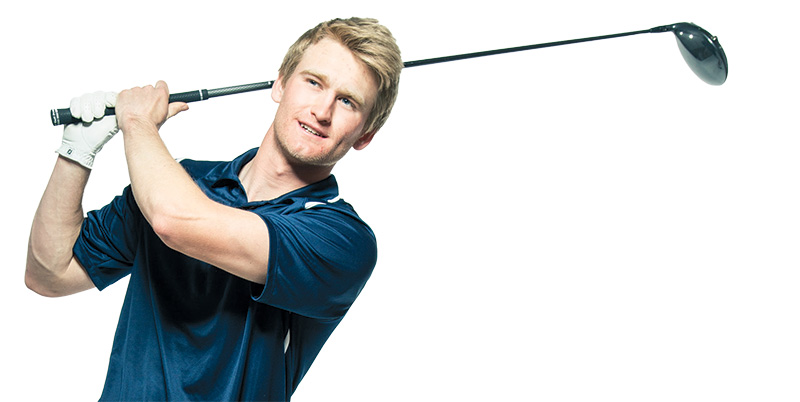 Ryan D'Alessandro C'18 – Scituate, Rhode Island
Rookie-Season Highlights:
Team captain
Carded a personal best 85 this year
Coach's Corner: "Ryan's effort and enthusiasm put him in a class all his own." —Maura Ballard, Head Coach
---
Equestrian
In the Winner's Circle
1989
Archibald Cox III C'91 becomes the first Drew equestrian to capture a national title, winning the Open Equitation in the Flat division at the Intercollegiate Horse Show Association's National Horse Show. Today he owns Brookway Stables in Los Angeles and is one of the country's top hunter trainers, notching championships at every major horse show.
2017
Kaitlin Hofer C'20, riding Glynhafan Hermione, wins the Welsh Pleasure national title in the United States Equestrian Federation Championships. At the state level, Hofer and her horse, SF Peter Pan, are named Suitable Hunter champions by the New Jersey Horse Shows Association.
---
Men's & Women's Cross Country
"Cross country is physically and mentally demanding, and I am a firm believer in sharpening the mind for the intensities of training and racing. Positive self-talk and thoughts lead to late-season success." —Zack Mower, Head Coach
---
Men's Soccer
Zilch!
Before the 2017 squad secured legend status with its Sweet 16 bid, the 2003 team did the same with a record-setting 16 shutout wins in a row and 21 shutouts for the season.
1–0 Salisbury 2–0 Stevens 3–0 Virginia Wesleyan 1–0 DeSales 4–0 FDU-Florham 4–0 FDU-Florham 5–0 Scranton
6–0 Albright 1–0 Arcadia 2–0 Lycoming 1–0 Muhlenberg 4–0 De Sales 2–0 TCNJ 2–0 King's
3–0 Kings Point 2–0 Delaware Valley 0–0 Wilkes 0–0 Johns Hopkins 1–0 W. Connecticut 1–0 Manhattanville 2–0 Misericordia
---
Women's Lacrosse
13 The team racked up a baker's dozen of conference championships between 1984 and 2007.
---
Men's & Women's Fencing
The most memorable of upsets was in 2005, when our men's team fenced the University of North Carolina Tar Heels in Madison while our women's team fenced UNC at Chapel Hill at the same exact time. UNC is a DI program with great team talent; going up against them is the same as, say, DIII vs. DI in basketball. The men's match was tied at 13 victories apiece. The 27th (and final) bout went into overtime, at 3–3; the very next 'sudden death' touch would decide the whole meet. Callum Dupre C'05 scored that final touch for the win. The Forum rocked with cheers. As the coaches shook hands, one of our fencers ran up, grinning ear to ear, with the news that Laudine Vallarta C'05 had just scored a final touch for the women's team—and our women had just won their match by exactly the same score. I'll never forget that moment.

—Vincent Paragano, Head Coach
---
Men's Lacrosse
Top Five Firsts
1–1978 First coach Bill Carroll launches Drew lax
2–1988 First win over cross-town rival FDU-Madison
3–1994 First Middle Atlantic Conference championship
4–2008 First Landmark Conference championship
5–2017 First 250-win career in Drew history notched by Coach Tom Leanos
---
Men's & Women's Tennis
"We are not just a men's tennis team and a women's tennis team. We are one big team. We take pride in creating a warm, welcoming environment in which hard work is normal, and delivering on promises to teammates is critical. Playing tennis maximizes the Drew experience for everyone in The Forest who is at his or her best with a racket in their hand and a huge team behind them."

—Scott Veith, Head Coach
---
Men's & Women's Basketball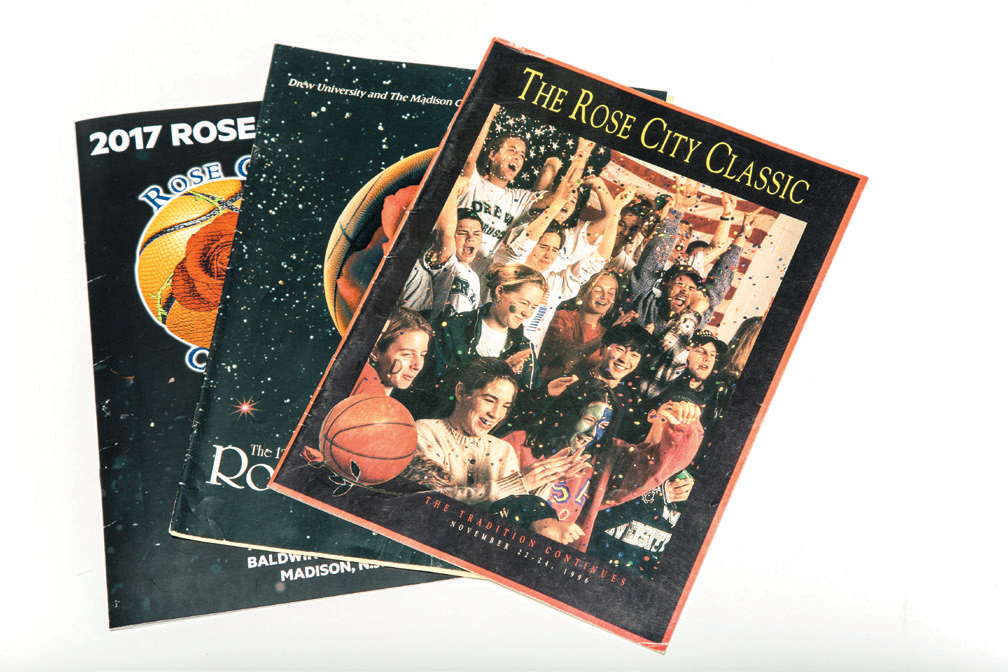 Rose City Classic
Tipping off the men's and women's basketball seasons each November, this opening weekend tournament brings eight teams to Drew to vie for the title Rose City Classic Champion. The 2017 showdown marked the 33rd year for the men and the 26th year for the women. "The event brings back many of our alumni and connects our past to our present," says Darryl Keckler, head coach of the men's program.
---
Softball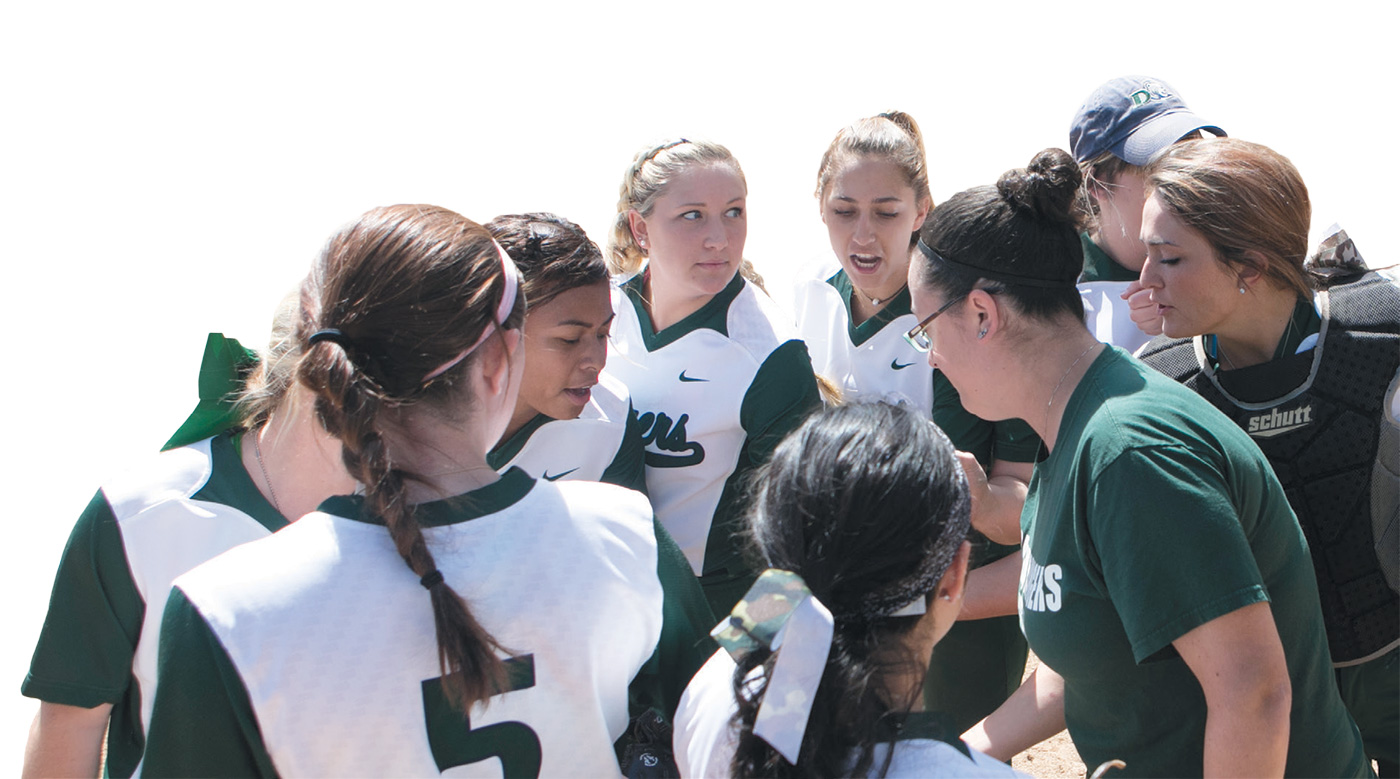 Storied Season: 2002
Highest team GPA in all of DIII softball
Astounding leap from last to first conference seed
1st-place season finish with 30-plus wins
Upsets over powerhouses Kings and Wilkes
Conference championship appearance
Coach of the year honors for Tammy Evans
---
Men's & Women's Diving
Jenny Stein C'18 capped a sensational career with a second straight appearance at this year's NCAA Regional Diving Championships, a berth she earned after taking first on the 1-meter board and second on 3-meter at this year's Landmark Conference Championships. She graduated this May as a two-time Landmark Conference Diver of the Year and a 10-time school record holder in both swimming and diving events. On the men's side of the board, Angelo Angione C'21 landed all four school diving records—a perfect sweep— in his freshman year.
---
Men's & Women's Swimming
Most Decorated Swimmers
Lauren Kenworthy Jarrell C'99 Hall of Fame, 2009 Hometown: Atlanta, Georgia
Career highlights:
Set drew records in 10 events; two still stand
Qualified for NCAA National Championships all four years
Named to the NCAA All-American Team five times
Tim Lawlor c'99 Hall of Fame, 2014 Hometown: Bergenfield, New Jersey
Career highlights:
Set drew records in five events
Owns top 10 times in six events
Earned conference championships in nine event
---
Women's Soccer
Top  Three List
1–1997 & 2013
Nabbing the program's first trip (1997) and second trip (2013) to the NCAA Tournament
2–2013
Winning the Landmark Conference Championship in a penalty kick shoot-out
3–2013
Beating powerhouses Stevens, Scranton, William Paterson and Catholic all in the same season
---
Field Hockey
"The coolest thing is that we always run into Drew field hockey alumnae no matter where we go. There are so many umpires, college coaches and high school coaches who played at Drew. Our alumnae have a rich tradition of not only winning but knowing what it takes to get there."

—Jess Gray, Head Coach
---
More from the spring 2018 issue