Haase has used music and positivity to find her way through a high school cancer diagnosis
January 2023 – Samantha Haase C'25 is a survivor, and she just keeps pushing (and paying it) forward.
As a high schooler, Haase was diagnosed with acute lymphoblastic leukemia. When she was first diagnosed, she spent the next two days in a daze of sadness and questioning. On the third day, she decided she was tired of being sad.
"I chose positivity, and that was that. And I chose music to help me cope and get through the hard times," said Haase who has performed at Madison Square Garden as part of the  New York Rangers' Hockey Fights Cancer Night and at Radio City Music Hall for the Garden of Dreams Talent Show.
Haase was in touch with the Make-A-Wish Foundation four years ago and was in the process of having her wish of meeting and networking with an entertainment executive move forward. Then the COVID-19 pandemic hit and the world stopped, and the wishes along with it.
Last October, three years after initially speaking with Make-A-Wish, Haase heard back from them and the ball started rolling again. Then came another delay, and it was time for Haase to start college, where she'd chosen Drew.
"To be honest, Drew wasn't my top choice initially," she said. "I had intended to go somewhere else at first. But then I visited a few colleges on my list and they were nice, but something was missing. I walked on to Drew's campus for a tour and almost immediately I knew something was right. I think it was the scenery that pulled me in, and everyone I talked to was nice, and I liked the staff I met, and I decided that day that I wanted to go to Drew."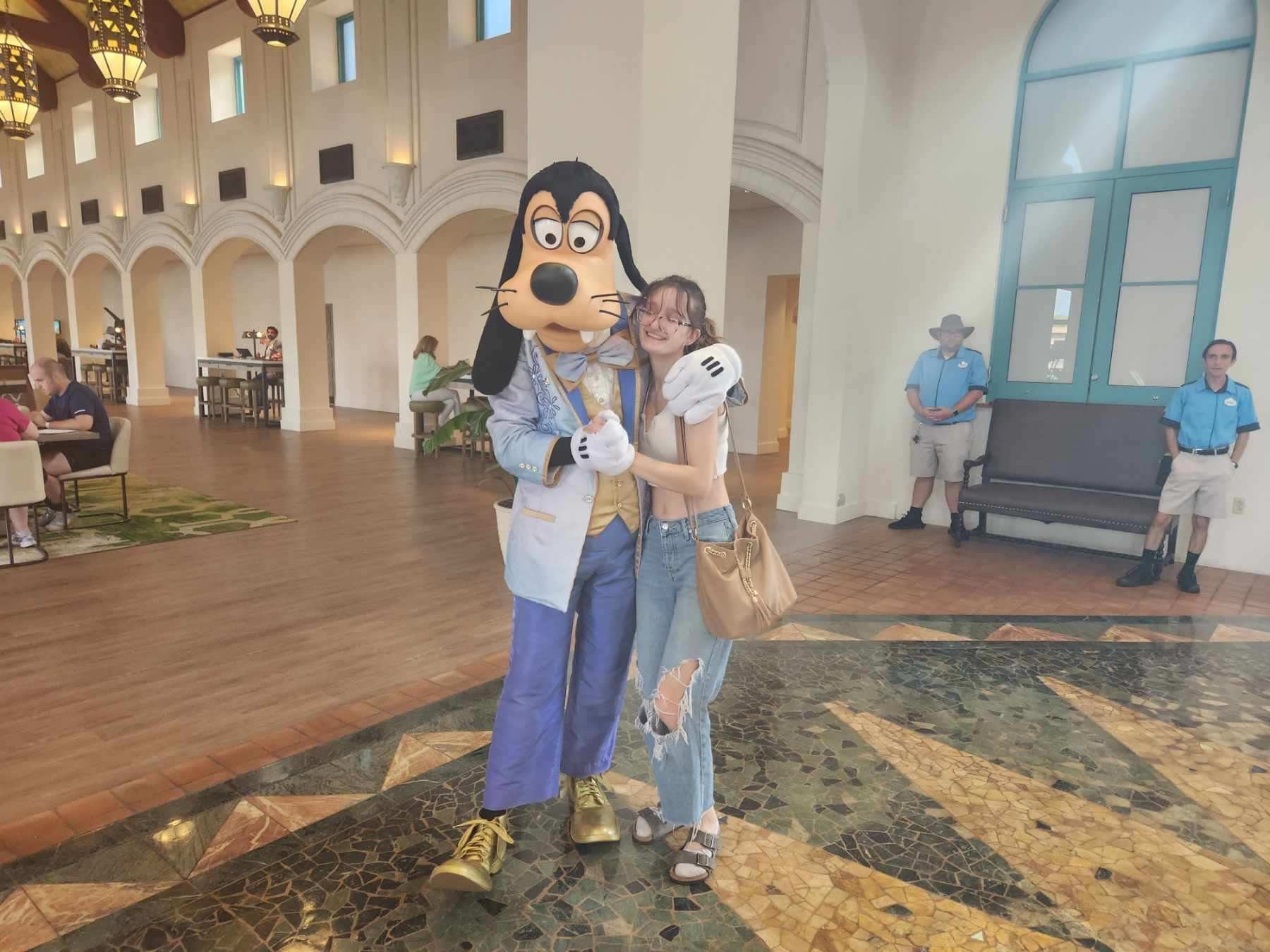 Three semesters into a college experience filled with "an awesome group of friends" and "forming good relationships with professors in every class I have had," she again heard back from Make-A-Wish. They asked if she could perform at their annual conference at Disney World in a week and a half and meet with their board about wishes in the entertainment industry.
Turns out, there was much more in store for Haase.
"Of course I said yes. I was totally clueless to the idea that this would be an opportunity to grant my wish," she said.
In addition to performing at Disney World, the Make-A-Wish foundation informed Haase that they would be introducing her to Scooter Braun, who manages major artists like Ariana Grande, Justin Bieber, and Demi Lovato.
"It was insane, they hid from me for a week and a half that they had planned from the beginning to grant my wish. It was an incredible night and probably the biggest night of my life. I am so grateful Scooter Braun wants to work with me and grant my wish."
With her wish officially in the process of being turned into a reality, Haase is back at Drew and ready to focus on her marketing and media and communications double major and business minor, while also getting more involved on campus.
Through her classes, Haase has found her place academically.
"They're all different from each other, and I have gained so much from each of them, both the classes and the professors. They have sparked new interests, re-sparked old ones, and helped me figure out what I want to do with my life and become a more well-rounded student and person."
Through her perseverance in beating cancer, keeping a positive attitude, finding her passions, and taking on the challenges of college life, Haase has remained a proactive source of inspiration for cancer patients.
"When I was first allowed to start seeing people, they would ask me how I was handling everything," she said. "I would tell them how I used positivity to keep my head up and get through the hard times. I'd tell them my story. Every time I did this, the person I was talking to would tell me I was handing everything amazingly and tried focusing on positivity themselves. I realized that my story was helping people, and I decided that I if I could use my experiences to help people take the first step toward healing, then I would."