Kassel Franco Garibay C'20 creates altar for Día de los Muertos.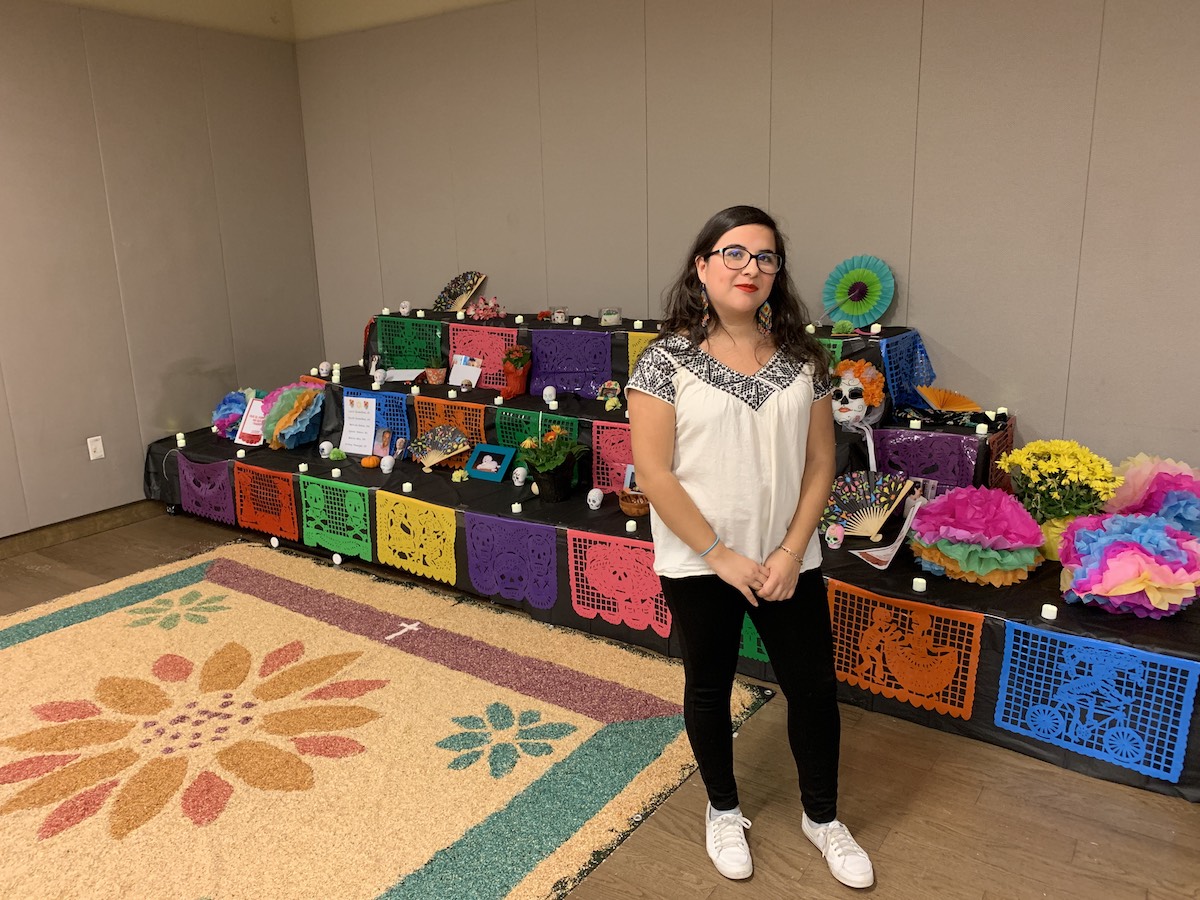 November 2018 – When Drew University's Kassel Franco Garibay realized she'd miss her favorite holiday in Mexico for four straight years, she decided to bring the Day of the Dead to campus by building a traditional altar.
"I heard about the Center on Religion, Culture and Conflict's Arts of Respect program and I knew that I wanted to use it to help students learn about my culture and the Día de los Muertos," said Garibay C'20, who's majoring in Women's and Gender Studies and International Relations and minoring in Latin American Studies.
The altar took many helping hands and more than seven hours to build, including three hours for the sawdust carpet alone. "It's much easier in Mexico where there are markets that sell every imaginable color of sawdust," explained Garibay. "Here, I had to buy the sawdust and dye it by hand and design it with three of my friends."
Drew students, professors and staffers contributed pictures and mementos of loved ones to the altar, which was displayed for three days in Crawford Hall. Here's a closer look.