Former Drew University president chaired 9/11 Commission
February 2021 – Former Drew University president Governor Thomas H. Kean harkened back to his experience chairing the 9/11 Commission in a call for a thorough investigation into the January 6 insurrection at the U.S. Capitol.
Kean, who served as Drew's president from 1990 to 2005 after two terms in office as New Jersey's governor, recently sent a letter to President Joe Biden on the subject and spoke with PBS about his stance and experience as chair of the 9/11 Commission.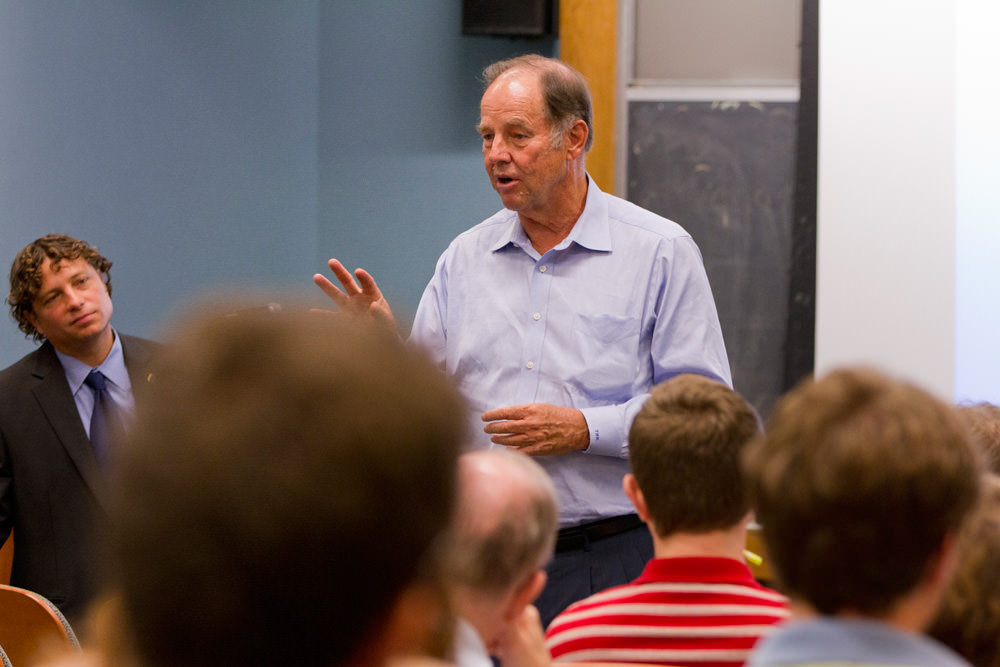 "The idea that a mob could invade the center of democracy while the legislators were doing their jobs is so terrible that I think, now that it's behind us, we better find out why it happened, how it happened, and how security was breached so that we can make recommendations so that it never, ever happens again," he said.
Kean, who was appointed by President George W. Bush to chair the 9/11 Commission in 2002, is confident in the impact of a bipartisan, "country-first" investigation.
"I think we can do it because it's been done."
"If these commissions are done right they can work," he said, pointing to the lack of an attack comparable to 9/11 since the commission's recommendations were implemented.
"There shouldn't be a mob from the left or the right or anybody else to disrupt the best of this democracy."
Read about and listen to Kean discuss his work on the 9/11 Commission in previous visits to Drew.