Violet Wallerstein and Haley Watson thrived amid challenging year for teachers
June 2021 – Two Drew University students were awarded with distinction as 2021 Distinguished Clinical Interns by the N.J. Department of Education for their field work as part of the school's Master of Arts in Teaching (MAT) program.
Violet Wallerstein C'20, G'21 and Haley Watson C'20, G'21 are both part of Drew's five-year Bachelor's/MAT dual degree, that allows for undergrads to begin taking teacher preparation courses while pursuing their bachelor's degrees before earning their master's, along with a dual teaching certification in elementary of secondary education.
Kristen Turner, professor and Director of Teacher Education at Drew's Caspersen School of Graduate Studies, was quick to note that this year's interns faced challenges like no other.
"They taught in online and concurrent contexts, and they rose to the occasion. All of the Drew interns did a wonderful job adapting to the crazy contexts of COVID-19, and we are proud of Violet and Haley for being recognized among the 15 best interns in the state."
"I definitely received a few raised eyebrows from people when I said that I was starting my teaching career during the pandemic and hybrid learning, but I wouldn't change my start in education any other way," said Watson, who taught English at West Morris Mendham High School.
"One of Drew's many hallmarks is its networking opportunities, and the MAT program is no exception," she added, noting she'll be a full-time English teacher at West Morris Mendham next school year.
For Wallerstein, the recognition has given her more confidence in her teaching.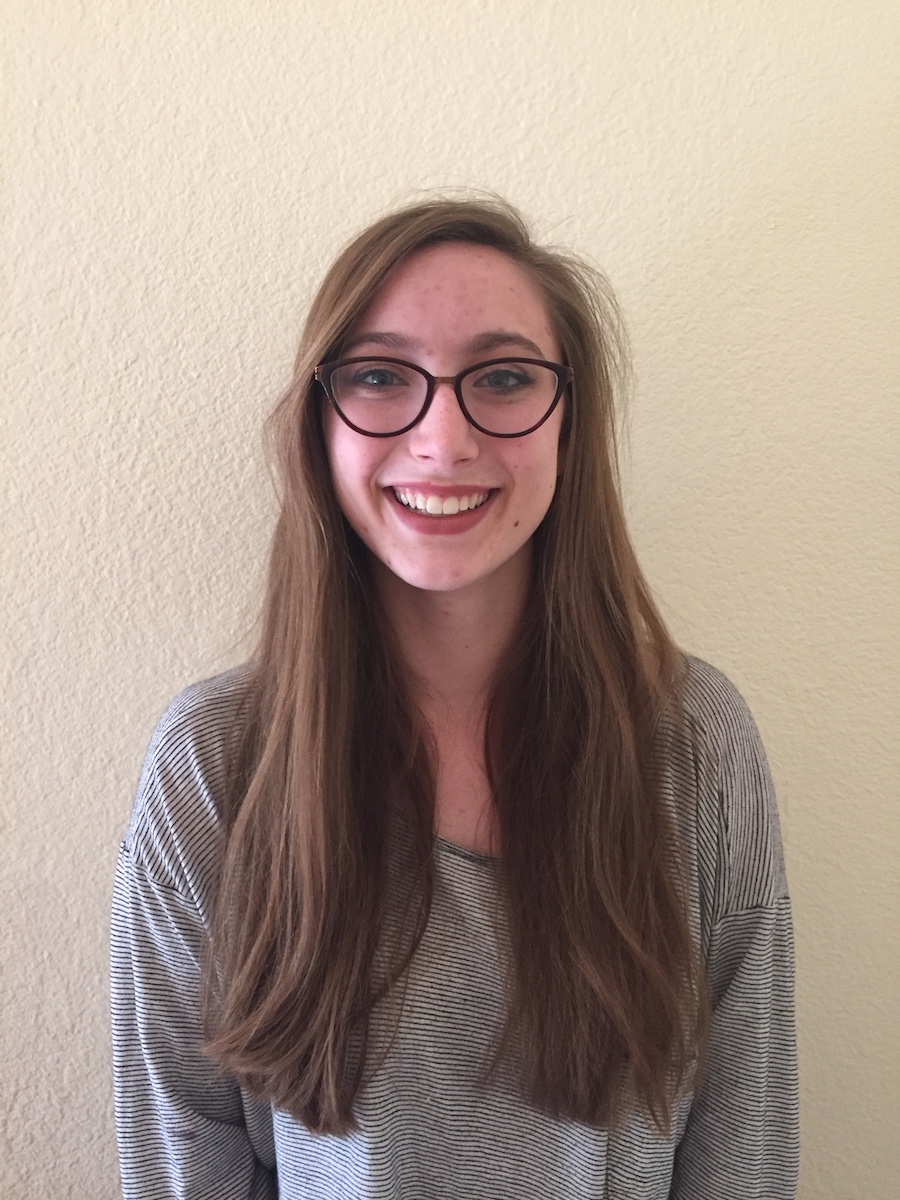 "Especially as a new teacher, it's hard to judge if what you are doing is right and if you are on the right track. This award has affirmed that I am ready to succeed as I start my career," said Wallerstein, who taught at Madison Junior School as a clinical intern and will be a biology teacher at Summit High School next year as a full-time teacher.
For both students, being a clinical intern as part of the MAT program was only part of the Drew experience that brought them to this point in their careers.
"Drew's undergraduate program allowed me to explore and be myself as I discovered what I should do in the future," said Wallerstein. "Drew helped me to grow and provided me innumerable opportunities to pursue all of my interests."
"As an undergrad, I was an English and media & communications double major with a minor in Holocaust studies and concentration in the BA/MAT program," added Watson.
"Through the mentorship of my incredible professors, I immersed myself in my chosen disciplines and gained global perspectives, including participating in experiential learning programs from Ireland to New York City. I brought my passion for and skillset in the humanities to my West Morris Mendham classroom and the MAT program, where I was able to connect my undergrad preparation with teaching. Both programs have shaped my teaching philosophy and who I am as a person."
Drew's MAT program has welcomed its new cohort of students who are beginning their fieldwork this summer, preparing for internships starting in the fall.
"We have excellent school partners," said Turner. "We look forward to working with them to prepare the next generation of high-quality teachers.
The Bachelor's/MAT is one of 12 dual-degree programs offered at Drew that allow students to fast track their education and obtain advanced degrees while lowering expenses and doubling academic and networking resources by partnering with prestigious universities like Columbia, Washington University in St. Louis, and Duke, among others.