Panelists' work appears in recently-released anthology book
October 2019 – The Writers@Drew Series kicked off with a powerful panel of authors whose writings appear in the book Indelible in the Hippocampus: Writings from the Me Too Movement, a collection of short fiction, essays and poetry.
The event opened with authors Shelly Oria, Samantha Hunt, Syreeta McFadden and Hossannah Asuncion reading from their pieces. Courtney Zoffness, Assistant Professor and Director of Drew University's Creative Writing Program, guided the panel with timely questions before the event concluded with several questions from a full audience of Drew students, faculty and staff.
Here are some key takeaways from the panelists.
Shelly Oria on why the anthology included multiple genres: "Many of our great writers and thinkers do not actually not write in the form of creative nonfiction. They write poetry. They write fiction. They write scripts. They write all kinds of other texts. When it comes to a topic like [#MeToo], many writers do not feel comfortable writing a personal essay and we would have limited the scope of the conversation and excluded a bunch of voices if we only published essays."
Syreeta McFadden on the different forms of writing in the #MeToo movement: "It makes logical sense to me that [writings] would move across genres from journalism [where we're] actually listening to the facts of the story, to creative nonfiction and trying to process the meaning of those stories and the paralleling of your own experience, to poetry that helps you understand the dream space of it and the emotional interiority of it, to fiction that allows you to play with scenarios and address those traumas. It makes perfect sense that in our writings—your story as well as my story and the story of this panel—the story dictates the form."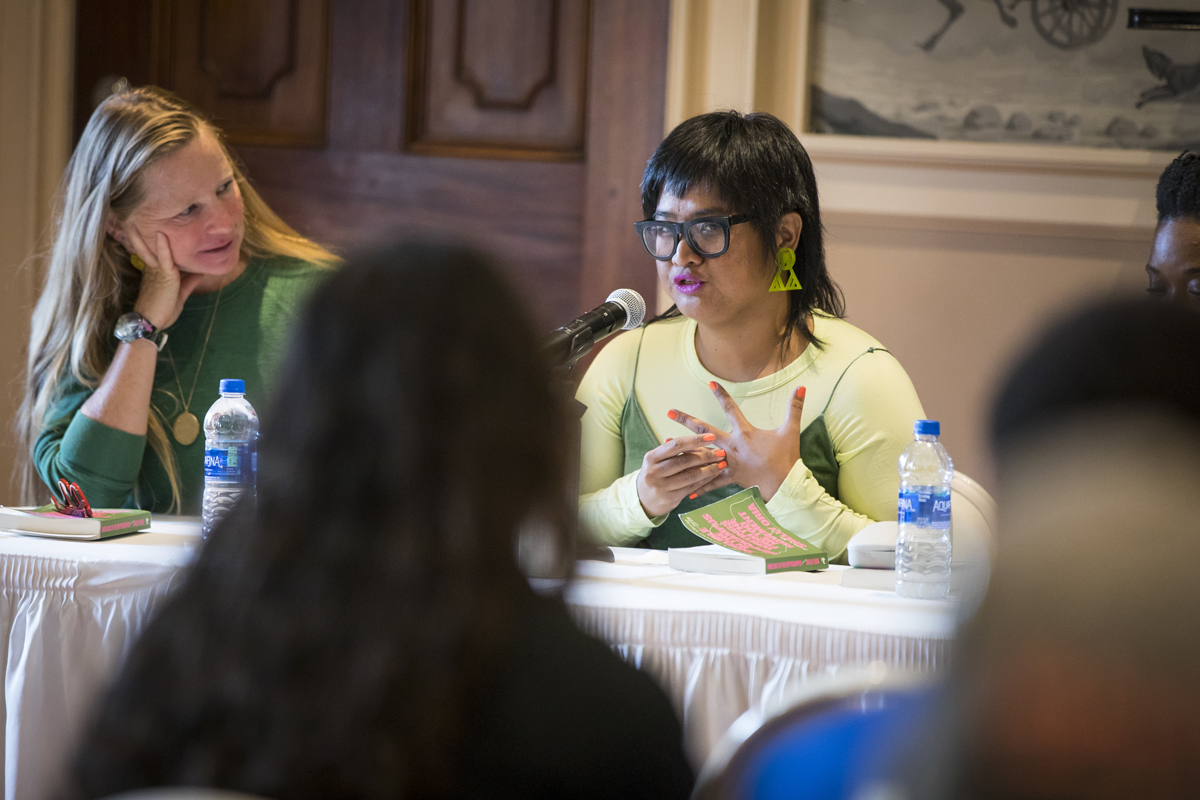 Hossannah Asuncion on how she navigates the works of artists accused of sexual misconduct: "For me it's a question around what I hold precious and mortality. If we stop consuming a certain person's work, does that also leave room for discovery or rediscovery [of others]? I think of Louis C.K. and about innovative comedy. What about [having time now to listen to] Maria Bamford or Julio Torres? What else can we open ourselves to? It's a question of why we treasure things. What are we preserving? What are we losing? Those are the questions that I ask."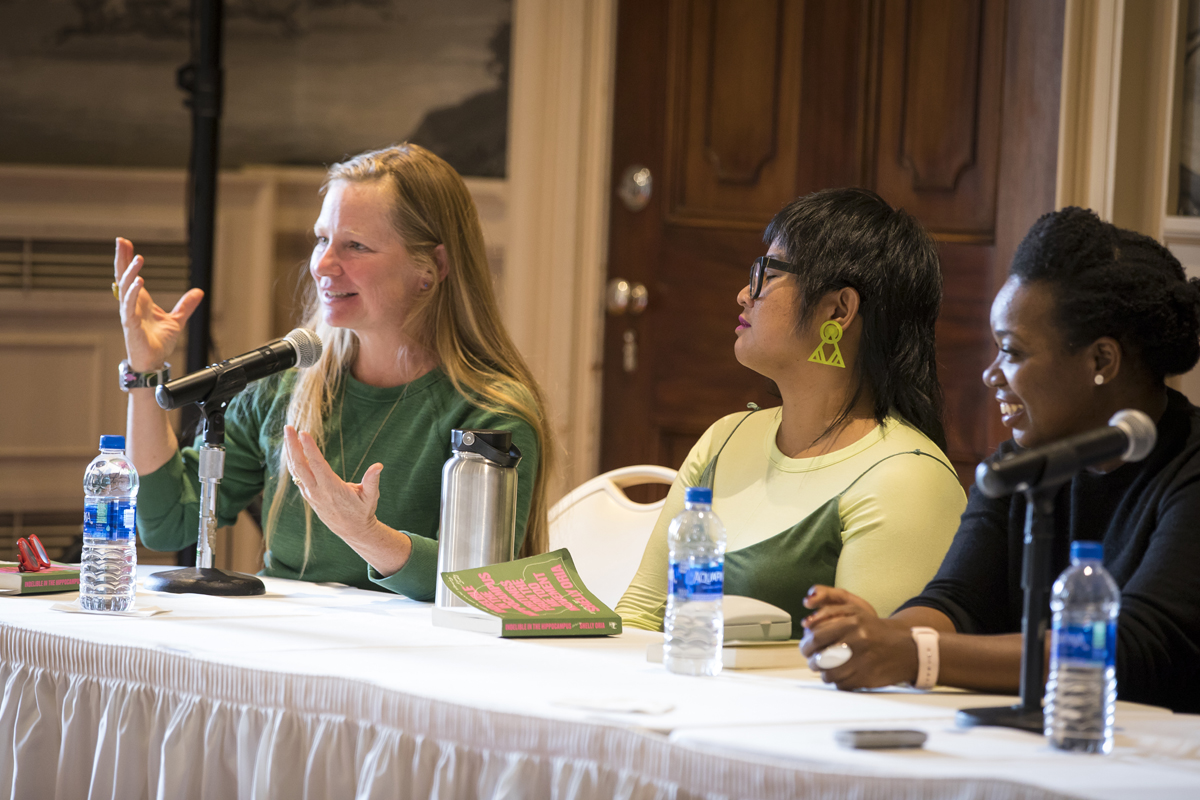 Samantha Hunt on the difference between fiction and nonfiction: "When I write fiction and when I write nonfiction, I don't feel the difference. I don't feel like fiction is lies. Everything that I'm doing is responding to the moments that I live through, and so [the genres] feel no different to me. If you imagine it, it's real, it's felt, it's embodied. And so I never really broker much of a difference between the pieces that are fiction and are nonfiction. For me, they're absolutely all true."
Writers@Drew events are co-sponsored by the Casement Fund and the English Department and are always free. Upcoming events in the series include Valeria Luiselli next month on Thursday, November 21, and Mira Jacob on Tuesday, February 4 of next year.