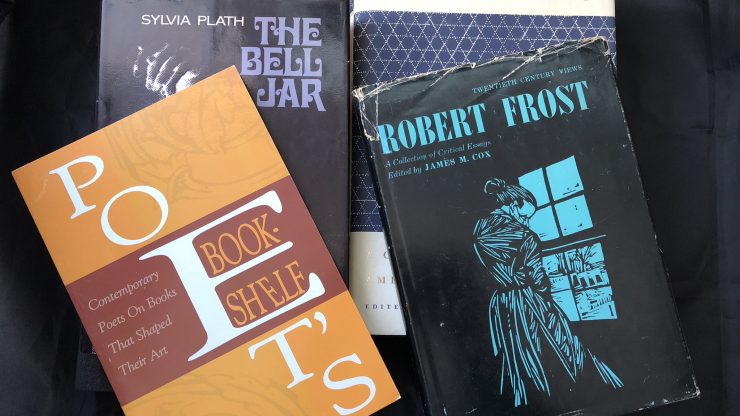 American poet Maxine Kumin (1925-2014) is the author of children's books, short stories, essays, novels, and most famously, poetry. Kumin's many awards include the 1973 Pulitzer Prize for Poetry for Up Country, the 1994 Poets' Prize for Looking for Luck, and an American Academy and Institute of Arts and Letters Award for excellence in literature in 1980. From 1981-1982, Kumin served as a Poet Laureate to the Library of Congress.
Maxine Kumin generously bequeathed her personal library to Drew University. After her death in February 2014, her books were transferred to Drew University Library. The Kumin Collection of approximately 2,000 items consists mainly of 20th Century American poetry in individual volumes and anthologies. Many of these volumes are inscribed by the author to Kumin. In addition, the collection contains a wide array of poetry periodicals, as well as some fiction and critical writings on poetry and on other subjects.
Most of the items from this donation will be added to the circulating collection and will significantly enhance the library's holdings in modern American poetry. This gift will support Drew University's renowned MFA in poetry and the semi-annual poetry residencies.
Some of the more valuable and unique items, including the numerous books inscribed to Kumin by her close friend and fellow poet Anne Sexton, will be housed in Special Collections.
The books are currently in the process of being cataloged and can be searched via the Drew Library Catalog.