Home

>

NJ Institute for Emerging Leaders
As 21st Century communities get more and more diverse, social challenges such as polarization, racism, extremism, etc grow along with them. New Jersey (NJ) communities are no different, which calls for increasing pluralistic, change-making, and conflict resolution skills among NJ's populace, especially youth.
The NJ Institute for Emerging Leaders (NJIEL), therefore, seeks to respond to the widening divisiveness in today's society by preparing young leaders to foster peaceful and pluralistic relations in their communities, using religion as a positive force.
The Institute is built on CRCC's international Institute on Religion and Conflict Transformation and attracts renowned academics, practitioners, and thought leaders as faculty. The Institute is interested in developing in young people skillset which straddles the following:
civil dialogue
conflict resolution
diversity, equity inclusion (DEI), and,
leadership and community organizing
2023 NJIEL Attendance & Itinerary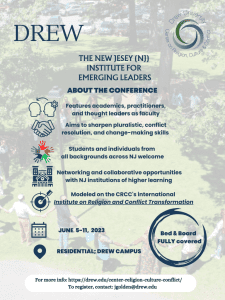 The maiden edition featured 25 young leaders from diverse backgrounds and held June 5-11, 2023 on Drew campus. Participants' capacities were built in areas the above-named areas.
Our 25-member cohort featured 14 nationalities from North America, Asia, and Africa. Below is a digital map capturing the national distribution of 2023's participants:
Over 90% of the participants came NJ institutions of learning (tertiary and high school), with few coming from outside the NJ area.
---
Itinerary – 2023 NJIEL

DATE/TIME
ACTIVITY
PRESENTER/FACILITATOR
Monday, June 5
Morning Arrival
9:00-11:00am
Check -in
11:00am-12:30pm
Introductory Session
Dr. Jonathan Golden
12:30-1:30pm
Welcome Lunch
1:30-2:45pm
Campus as Incubator
J. Golden
2:45-3:00pm
Break
3:00-4:30pm
Workshop 1
J. Golden
4:30-6pm
Break
6:00pm
Dinner
Tuesday, June 6
Field Trip
8:00am

Depart for Flushing*

(see Field Trip section below for details)

12:00-1:00pm
Lunch

Evening

Dinner/Cohort Meeting

Wed., June 7

9:00-11:15am

Workshop – Navigating Diversity and Inclusion on Campus /

Constructive Conversations

Donald Proby
11:15-11:30am
Break
11:30am-12:30pm
DEI Breakout
Donald Proby
12:30-:30pm
Lunch
1:30-2:30pm
Religion and Politics on Campus

Aminta Kilawan-Narine, Esq.

2:30-2:45pm
Break
2:45-3:30pm
Religion/Politics Breakout

Aminta Kilawan-Narine, Esq.

Jonathan Golden

3:30-4:30pm
Feature Talk: A Lifetime Commitment
Joyce Trainor
6:00-9:00pm
Celebration Reception and Dinner Program

Thursday, June 8

9:00-10:15am

Planning for Campus and Community Action

Avi Smolan,

Interfaith America

10:15-10:30am
Break
10:30am-12:00pm
Combatting Hatred

Arno Michaelis

12:00-1:00pm
Lunch
1:00-2:30pm
Building Bonds thru Community Action

Arno Michaelis and

Pardeep Kaleka

2:30-2:45pm

Break
3:00-4:00pm
Building Community Partnerships

Rev. Sammy Arroyo, PhD

4:00-4:45pm
Cohort work group – Action Plan
5:30-7:00pm
Free time/Rest
7:00pm
Dinner and Culture Night

Friday, June 9

9:00am-12:00pm

Dismantling Anti-Semitism
Arno Michaelis and Tamara Meyer
12:00-1:00pm
Lunch
1:00-2:00pm
Jumma
2:00-3:00pm
Managing Tragedy and Trauma on Campus
Rev. Dr. Tanya Bennett
3:00-3:15pm
Break
3:15-4:15pm
Engaging Campus Admin/Leadership

J. Golden

Monica Madera

4:15-5:15pm
Group Cohort Work
5:15-7pm
Free Time
7:00pm
Interfaith Shabbat

Saturday, June 10

9:00am-12:00pm

Morning Free Time
12:00-1:00pm
Lunch
1:30-3:00pm
"Navigating Difficult Conversations"
David Thaler
3:00-5:30pm
Cohort Work Group

Variable

(TBD by groups)

5:30-6:45pm
Mindfulness and Conflict Transformation

Jonathan Golden

Evening
Closing Dinner/ Culture Night
Sunday, June 11
10am-11am
Worship Service
11:00-11:15am
Coffee
11:15am-11:45am
Cohort Wrap-up Meeting
11:45am-12:45pm
Cohort Presentations
       J. Golden
12:45-1:30pm
Closing Circle
1:30-2:15pm
Lunch & Farewell
2:15-4pm
Departure
*Religious Pluralism Field Trip

The Institute's day trip to key houses of worship and monuments in NJ and New York (NY) was targeted at deepening participants' religious tolerance skills and pluralistic skills and fostering their passion for social justice processes. The said trip took the cohort to the following sites:
Our 2023 NJIEL Faculty
The 2023 edition of NJIEL was privileged to feature as faculty such renowned academics, thought leaders, and practitioners as the following:
Plenary Faculty
M. Ali Chaudry, PhD

Dr. M. Ali Chaudry is an Adjunct Professor of Economics at the Raritan Valley Community College, having also taught at both Seton Hall and Rutgers Universities.  For over 16 years, Dr Chaudry has taught a course on Islam and Muslims at Rutgers University, and is co-author of Islam & Muslims with Dr. Robert D. Crane.  Dr. Chaudry, who is co-founder of the NJ Interfaith Coalition, co-founder of the Islamic Societies of Central Jersey, Jam e-Masjid Islamic Center Boonton and Basking Ridge, member of the NJ OHSP Interfaith Advisory Council, is one of the most visible interfaith leaders in the State of New Jersey. 
Dr. Chaudry, who grew up in Pakistan, has served as Mayor and Town Council Member for Bernards Township, NJ and is the President of the Branchburg Rotary Foundation.  Dr. Chaudry holds a Ph.D in Economics from Tufts University and a Master's in the same discipline from the London School of Economics. Dr. Chaudry previously worked in corporate America (with AT&T) for three decades in various capacities including as Chief Economist, Strategic Planning and Finance 
Image courtesy: The Berket Fund
Pardeep Singh Kaleka
Pardeep Singh Kaleka is an Adjunct Professor of Peace Studies at the University of Wisconsin-Milwaukee and co-Director of Not in Our Town, an anti-hate project of The Working Group, an Oakland-based non-profit organization. 
A former officer of the Milwaukee Police Department, Pardeep has practiced as a counselor, psychotherapist, and de-radicalization specialist. He is co-founder of Serve2Unite, an organization that works with children, families, and communities in peacemaking. Between 2019 and late 2022, he was the Executive Director of the Interfaith Conference of Greater Milwaukee.     
Pardeep is also the co-author of The Gifts of Our Wounds and an award-winning columnist with the Milwaukee Independent.
Image courtesy: The Milwaukee Independent
Arno Michaelis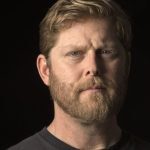 Arno Michaelis is a filmmaker with over 12 years worth of experience, a writer (author of My Life after Hate and co-author of The Gift of Our Wounds), and a public speaker. A former white supremacist, his keynotes and workshops seek to leverage the noble qualities of compassion, curiosity, and kindness in engaging all humans and build foundations for diversity appreciation and cultural agility.   
Arno is the co-founder of Serve2Unite, an organization that works with children, families, and communities in peacemaking. Through this organization, he has developed and run student education and outreach programs for over 50 public and private schools since 2012. 
Arno is an information technology consultant/professional trained by the University of Wisconsin-Milwaukee and the Milwaukee Area Technical College (MATC).  
Image courtesy: PennState Independent
Aminta Kilawan-Narine, Esq.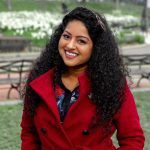 Aminta Kilawan-Narine is a Senior Legislative Counsel for the New York City legislature where she has drafted and negotiated legislation on areas including women's rights, poverty, housing, homelessness, and child welfare since 2014.   
Aminta holds a Juris Doctor from the Fordham Law School and a Bachelor's in Political Science from Fordham College. She is co-founder of Sadhana: Coalition of Progressive Hindus, a non-profit committed to promoting social justice through the central values of the Hindu faith. A prominent voice in New York interfaith activism, Aminta has both led workshops on feminism and faith and organized rights fora for immigrants.  
She is passionate about civic engagement and political awareness and has written about these topics in the West Indian, a local newspaper, in the past. A contributor to the Brown Girl Magazine, she and her work have also featured in many media outlets including the New York Times, the Huffington Post, the New York Law Journal and CBS. 
Rev. Dr. Tanya Linn Bennett
Rev. Dr. Tanya Linn Bennett is an Associate Professor in the Practice of Public Theology and Vocation and the Associate Dean for Vocation and Formation at Drew Theological School. Rev. Bennett has served as University Chaplain at Drew for more than a decade.
An ordained elder in the United Methodist Church (UMC), Rev. Bennett is active in worship design and leadership nationally. Rev. Bennett's research interests include emerging adults and religion, urban community organizing and advocacy, liturgy for non-traditional worshipping communities and feminist approaches to public theology.
Rev. Bennett is an alumna of Drew Theological School and Allegheny College.
Monica Madera
Monica Madera is the Coordinator of Diversity Programming at Drew's Student Engagement Office. Passionate about diversity, equity and inclusion (DEI), higher education administration, and equitable education for students from all backgrounds, Monica has worked for nearly two years at Drew. Prior to Drew, she was in service delivery, mainly in the food and beverage industry. 
Monica's undergraduate and graduate degrees come from Rutgers University and William Paterson University of New Jersey respectively. At Rutgers, she was an Americorps Member and played various roles including teaching assistant, student recruiter, and youth mentor.  
Donald Proby
Donald Proby is a leadership consultant of diversity, equity, inclusion and belonging (DEI&B) at Proby & Partners LLC, a firm specialized in peace-building and consolidation in homes, businesses, and communities using DEI&B approaches. He was a mediation lead trainer and an executive consultant with Community Boards, San Francisco and with Courageous Leadership LLC respectively for many years. 
Donald is a doctoral scholar in educational leadership with a focus on cross cultural conflict transformation. He was a Russell Berrie Visiting Professor at Drew between 2021 and 2022 and served as faculty of DEI&B at the Coro Northern California in the past.    
Donald has been a mediator, educator, and restorative justice practitioner since 1980 and contributed to arenas including government, social services, non-profit leadership, and health.  
David Thaler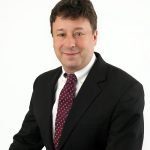 David Thaler is the Chief International Affairs Officer at Federal Mediation and Conciliation Service (FMCS) where he has mediated disputes in the areas of collective bargaining, grievances based on violations of collective bargaining agreements, and equal employment opportunity from 2005 through 2018. His roles have also included training labor management partners in mediation and conflict management and designing, administering, and delivering US technical assistance programs for developing countries. He was the recipient of the FMCS Director's Award in 2021.
David is also an Adjunct Professor of Mediation and Conflict Management at Drew's Caspersen School of Graduate Studies. He was awarded the 2018 Thomas H. Kean Graduate Teaching/Mentoring Award at the Drew. 
Tamara Meyer, NMT
Tamara Meyer, Author, Therapist, Lecturer, and Media Consultant, is a child of German Jewish Holocaust survivors. For the past two decades she has been exploring her family legacy. She showcases the stories of survivors, organizing conferences and monthly dinners for second generation survivors, and using that legacy as a vehicle for change. As a participant in dialogue groups in Berlin that include former Nazis, Holocaust survivors and their descendants, Tamara has experienced first-hand both the extraordinary challenge and reward of engaging with those who at another time would have been her most dangerous enemies.
Image courtesy: https://www.tamarameyer.com/
Avi Smolen
Avi Smolen is an experienced project manager at the intersection of human rights and philanthropy. Avi works at the Open Society Foundations as a Project Officer leading the implementation of a suite of workforce initiatives to improve the employee experience and better advance organizational goals. He previously supported the Foundation's grantmaking initiatives expanding access to health interventions for marginalized groups. Earlier, he worked as Communications Manager for Bend the Arc: A Jewish Partnership for Justice, a domestic social justice organization.
Avi's Jewish commitment to social justice and love of community inspires him in both his professional life and in his interfaith involvement. He is a longtime member of IA's Emerging Leaders Speakers Bureau and has also served as lead facilitator of the New York Interfaith Public Health Roundtable.
Avi has an MPA in International Policy and Development from the NYU Wagner School and graduated summa cum laude from Rutgers University with a BA in Political Science.
He lives in Maplewood, NJ with his partner and their two young children.
Rev. Samuel Arroyo, PhD
Rev. Samuel Arroyo, PhD is an ordained elder of the United Methodist Church (UMC). Since the fall of 2022, he has worked as Director of Resourcing in Greater New Jersey (NJ) Conference of the UMC. He formerly served as Pastor at UMC Crosswicks and Ellisdale, NJ and as Public Education and Outreach Coordinator with the Salvation and Social Justice, NJ. Rev. Arroyo has taught as Adjunct Professor in several universities, including Drew.
Outside church, Rev. Arroyo spends time in activism and community engagement. He has actively advocated especially for racial justice in New Jersey communities and high schools in recent years.
Rev. Arroyo is a product of the Inter American University of Puerto Rico, Princeton Theological School, and the Universidad of Puerto Rico.
Jonathan Golden, PhD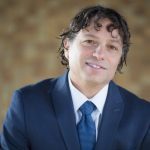 Jonathan Golden is Director of the Center on Religion, Culture, and Conflict (CRCC) at Drew University. CRCC is an interdisciplinary center focused on global peacebuilding and interfaith leadership. 
Jonathan has been teaching at Drew since 2000.  Honored with the Thomas Kean Scholar/Mentor Award, Jonathan specializes in Conflict Resolution and Peacebuilding, Comparative Religion, Anthropology, Middle East, and Forced Migration. Jonathan convenes Drew's program in Conflict Resolution and Leadership and is a leader in Drew Action Scholars, an innovative program focused on immersive learning.  He also runs the Drew Institute on Religion and Conflict Transformation, which brings together young, emerging leaders of different faiths from around the world for seminars on leadership, peacebuilding, and conflict resolution.
Jonathan has a Ph.D. in Anthropology from the University of Pennsylvania and a B.A. from Brandeis University.  Jonathan is author of two books and numerous scholarly articles, and is co-author of the forthcoming Religion in the Classroom.  He is currently writing Turning Point, a book based on interviews with ex-combatants and victims of conflict that become peace activists. Among others, Jonathan serves on the board of the Peace Islands Institute and sits on the Interfaith Advisory Council for the NJ Dept of Homeland Security and Preparedness.  
Through discussions with speakers, peers, and spiritual leaders, we [participants] were allowed to question how we want to impact the world as individuals and as a team. I had the opportunity to talk and listen to some brilliant people … I am so fortunate to have had a comfortable space to share my thoughts and concerns about leadership with a room full of ingenious people."
The participants created a welcoming ambience where all felt free to share. The breakout activities were very impactful as well. I really loved the field trip. Thanks to the organizing team. "
I am so grateful for all the connections, memories, and lessons that I experienced and learned from the New Jersey Institute of Emerging Leaders (NJIEL) … This conference was not only a transformational experience; I also came out a different person. I learned a lot about myself and the discussions helped me learn more about other options I can explore in my future career … "
Participants' Feedback
Below is a snapshot of how participants perceive themselves before and after the NJIEL (according to 20/25 of the cohort):
Jeremy Pesner Speaks at Drew
Jeremy Pesner, an NJIEL alumnus, will be speaking on Drew campus on October 3, 2023 on the topic, "Why Spirituality is Not Religion: How to Harness It for Individual and Group Healing and Connection." Jeremy is a researcher, policy analyst, and consultant.
What's the Talk About?
Spirituality is often used as a synonym for organized religion, which usually relegates it to the same discussions and debates of religious dialogue. But the truth is that while there can be significant overlap, spirituality and religion are two separate concepts, and one may be present without the other. Regardless of your cultural background or particular beliefs, you can harness your own personal spirituality to better understand both yourself and others, leading to improved emotional intelligence, clear authentic relating and the clearing of past trauma. In this talk, spiritual consultant and researcher Jeremy Pesner will outline some of the many ways you can develop your own personal spirituality, and how you can use it to navigate personal and group challenges.