Home

>

Financial Aid & Scholarships
Drew is committed to making education accessible and affordable for everyone and provides generous financial aid. Over 85% of our students receive scholarships and grants, and we offered more than $35 million in institutional aid last year.
We know that financing your college education can be complicated. That's why we are with you every step of the way. We'll give you personal attention, with an assigned financial aid counselor to help you understand the process. At Drew, you won't be transferred to anonymous call centers or shuffled between counselors unfamiliar with your situation.
Important Announcement for Current/Returning Drew Students
The time to complete your 2023-2024 FAFSA is now! 
Note: Students receiving a New Jersey TAG award or any other form of state aid must submit the FAFSA by April 15th or they will be ineligible for the 2023-2024 year.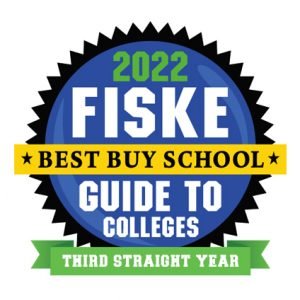 What Kind of Financial Aid Information Do You Need?
Financial Aid Basics
Financial aid is any form of monetary support that assists you in paying for college, and it comes in many forms:
Grants and Scholarships
Grants and scholarships are gift aid that does not need to be paid back. Some forms of gift aid, especially from federal or state sources, are based upon financial need and require that you file the FAFSA to determine eligibility.
Loans
Loans are a form of financial aid that must be paid back with interest to the lender over an extended period of time. All students who file the FAFSA will, at a minimum, automatically qualify for a Direct Student Loan from the federal government.
Work-Study
Work-Study allows students to work on or off campus. The earnings from this position are considered financial aid and not income, so these earnings do not lessen your eligibility for need-based aid in the future. In order to be considered for a federal Work-Study job, you must file a FAFSA. While you may be awarded a specific amount of Work-Study eligibility, you will only earn the amount equivalent to the number of hours worked. This amount will not be deducted from your bill; rather, it will be paid out incrementally, as it is earned. Work-Study funds are limited and awarded on a first-come, first-served basis, so file your FAFSA early.
Payment Plans
Payment plans allow students to structure tuition payments and other fees into installments throughout the year instead of paying a lump sum at the beginning of each semester.