Home

>

Our Research Fellows
MARVIN L. BAYNE
Molecular Biologist. Fellow since 2016, formerly Vice President of Discovery Technologies at the Schering-Plough Research Institute.
Ph.D. Northwestern University 1978
Research Interests: Molecular biology, biochemistry and genomics, the use of the model organism C. elegans to model human diseases, protein engineering
Bayne Lab Overview
Beginning in the Spring of 2016 we will be setting up a molecular biology laboratory focusing on C. elegans, a free-living nematode that has become an extremely useful model organism to study multiple aspects of cell biology, neurobiology and developmental biology. Studies initiated by Sydney Brenner in the early 1960's have revealed a wealth of detailed information. The adult male worm has exactly 1031 cells; the adult self-fertilizing hermaphrodite has 959 cells. The cell lineage of each cell has been mapped. The adult worm has 302 neurons. Each of the neural connections between these neurons has been mapped. C. elegans was the first multicellular organism to have its whole genome sequenced. The genome contains an estimated 20,470 protein-coding genes. There are many attributes of C. elegans biology that make it an ideal system for study at Drew. C. elegans are easy to propagate. The worms are maintained in petri dishes on a lawn of E. coli bacteria. Stocks are maintained at room temperature, brood sizes are large—~300 progeny—and the life cycle takes about 2.5 days. C. elegans can also be cultured in liquid media to obtain sufficient material for biochemical studies. Wild type and mutant strains are available from the Genetic Stock Center housed at the University of Minnesota. The worm community is very open: WormBase and WormBook provide very useful up to date protocols and resources. There is a New York Area Worm discussion group where students can meet other local C. elegans researchers. There is a wide range of research tools available for C. elegans studies. Classical forward genetics using EMS mutagenesis is greatly facilitated by the use of self-fertilizing hermaphrodites and the large brood size. Reverse genetics can be carried out using genome wide RNAi libraries. These libraries are cloned into E. coli and the RNAi transferred when the worms eat the bacteria. Transgenic worms can be generated through microinjection into eggs in vivo, or by utilizing the CRISPR/Cas9 system. The use of fluorescent proteins linked to worm promoters allows visualization of gene expression in the transparent worms. Finally, C. elegans represents a valuable model system to examine a large range of biological functions in neurobiology (Alzheimer's Disease, Parkinson's Disease, nicotine addiction), metabolic disease (insulin signalling and resistance, fat accumulation) and cancer signalling pathways. This variety of possible projects will allow students considerable flexibility in selecting projects.
View Dr. Bayne's presentation, "Modeling Human Diseases in the Nematode Caenorhabditis elegans"
WILLIAM C. CAMPBELL, NOBEL LAUREATE
RISE Fellow Associate Dr. William Campbell, received the Nobel Prize for discovering a drug that treats parasitic diseases. Campbell shares the Nobel Prize in Physiology or Medicine with Satoshi Omura of Japan. The drug they discovered is avermectin, and a derivative, ivermectin, has significantly lowered the incidences of River Blindness and Lymphatic Filariasis.
Nobel Prize in Medicine, 2015
Parasitologist, Fellow 1990–2010, RISE Associate since 2010, formerly Senior Director, Basic Parasitology, Merck & Company, Inc.
Ph.D., University of Wisconsin, 1957
Research Interests: Parasitology, chemotherapy of parasitic infections
Contact: wcampbel@drew.edu
NEAL C CONNORS
RISE Associate since 2020. Microbiologist, RISE Fellow since 2016, RISE Associate since 2012. Formerly Senior Investigator, Bioprocess R&D, Merck Research Labs. Currently President of Phoenix BioConsulting, LLC and CTO of Kalion, Inc
Ph.D., Ohio State University, 1991
Research Interests: Microbial fermentation, bioprocess development, therapeutic natural products, renewable fuels and chemicals.
Contact: nconnors@drew.edu, 973-408-3794, Hall of Sciences 318
JONATHAN B. CROWTHER
Analytical Chemist, RISE Fellow since 2018.  Formerly Executive Director and Senior Research Fellow at Ortho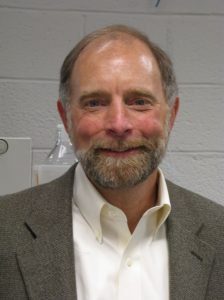 Clinical Diagnostics and Johnson & Johnson
BA Drew University; Ph.D., Rutgers University, 1984
Research Interests:  Analytical research, laboratory GMPs, and characterization of bioanalytical systems.  Currently, applying analytical instrumentation to ensure accurate determination of Bilirubin specie in neonatal samples.
Contact:jcrowther@drew.edu, (973) 408-3567,  Hall of Sciences 331
BIMALENDU DASMAHAPATRA
Molecular Biologist, Fellow since 2011, formerly Research Fellow of Oncology and Virology drug discovery research at Schering-Plough Co.
Ph.D., University of Calcutta, India, 1977
Research Interests: Drug discovery in Oncology. Studying tumor suppressor genes, oncogenes and their functional modulation by small molecules for development of cancer therapeutics. Antiviral discovery research.
Contact: bdasmahapatra@drew.edu  973-408-3078, Hall of Sciences 334
JOHN R. EICKMEYER
Physicist, Systems Engineer, Fellow since 2012, formerly Distinguished Member of Technical Staff, General Dynamics Advanced Information Systems and Chief Engineer, Bell Laboratories.
Ph.D. Cornell University 1976
Research Interests: Optics; Optical Communications; Fundamental Problems in Quantum Mechanics including coherence, decoherence and the transition to classical physics.
Contact: jeickmeyer1@drew.edu, 973-408-4983, Hall of Sciences 316
C. ANDERSON EVANS
Spectroscopist, RISE Fellow since 2016, RISE Associate since 2012, formerly member of Small Molecule Structure Elucidation Group at Schering-Plough and Merck.
B.S. Chem at Georgia Tech, Ph. D. Organic Chemistry, University of Georgia, 1974
Research Interests:  Organic structure determination, small molecule binding to micelles, Nuclear Magnetic Resonance pulse programming, NMR density matrix calculations
Contact: cevans1@drew.edu, 973-408-4981, Hall of Sciences 329
VINCE GULLO, DIRECTOR
Director of RISE: Organic Chemist, RISE Fellow since 2007, formerly Vice President of Drug Discovery, Cetek Corporation, previously, Senior Director of New Lead Discovery, Schering Plough Research Institute, and Research Fellow, Natural Product Chemistry, Merck & Co., Inc.
Ph.D., Columbia University, 1975
Research Interests: Drug discovery, natural products, high throughput screening, medicinal chemistry
Contact: vgullo@drew.edu, 973-408-3904, Hall of Sciences 322
JON R. KETTENRING
Statistician, Director of RISE from 2008 to 2018, Fellow since 2004, formerly Executive Director, Bellcore and Telcordia Technologies.
Ph.D., University of North Carolina, 1969
Research Interests: Multivariate methods, robust methods, outlier detection, cluster analysis, data analysis
Contact: jkettenr@drew.edu, 973-408-3829
SAM KONGSAMUT
Pharmacologist. Neurological and psychiatric disorders, Cancer immunotherapy. Associate RISE Fellow since 2016, formerly Director of External Innovation in age-related illnesses at Sanofi and Executive Director of Pharmacology at Neurotrope BioScience Inc. Co-founder, BryoLogyx.
Ph.D. University of Chicago, 1986
Research Interests: Neuroscience, pharmacology, drug discovery, entrepreneurship.
Contact: skongsamut@drew.edu, 973-408-4870, Hall of Sciences 316
BRIAN MCKITTRICK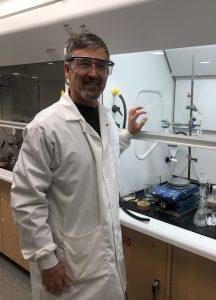 I am an organic chemist who spent 30 years doing drug discovery research at Schering-Plough and Merck. I was part of the team that discovered Ezetimibe, an FDA approved drug for lowering cholesterol. Additionally, together with my group, we worked on projects for the treatment of Hepatitis C, which led to another drug, called Victrelis. We also discovered novel inhibitors of beta-amyloid converting enzyme, which led to a clinical candidate that was used in humans to test the amyloid hypothesis of Alzheimer's disease. After a very satisfying and rewarding career in industry, I joined the RISE program in 2022 to work with students in the lab, using organic chemistry to build new molecules that can perturb biochemical pathways. Towards this end, we have been working on a new modality for drug discovery known as Targeted Protein Degradation, which uses the cell's own proteasome to target and degrade unwanted proteins to provide leads to treat cancer. Another project is focused on developing molecules that can block the transport of taurine into the cell to determine whether lowering intracellular taurine levels will lead to better treatments for ovarian cancer.
AMES M. MILLER
RISE Emeritus: Chemist, Fellow from 1997 to 2013, RISE Associate Fellow from 2013 to 2016, formerly Professor of Chemistry, Drew University.
Ph.D., Purdue University, 1960
Research Interests: Analytical chemistry, chromatography, capillary electrophoresis
Contact: jmiller@drew.edu; oxmills@gmail.com
JOHN PERKINS
Microbiologist, RISE Fellow since 2019. Formerly Senior Project Manager/Principal Scientist, Biotechnology Center  (Delft), DSM Food Specialties.
Ph.D., The Ohio State University, 1981
Research Interests: Microbial genetics; fermentation of antibiotics, vitamins, and food-related products.
Contact: jperkins@drew.edu, 973-408-3168, Hall of Sciences 332
BARBARA PETRACK
RISE Emerita: Biochemist, RISE Fellow from 1997 to 2014, CIBA-Geigy (Novartis).Ph.D., New York University Medical Center, 1957
Research Interests: Enzymology, regulation of metabolism, nitric oxide, Alzheimer's disease, diabetes
Contact: bpetrack@drew.edu