Semester on Communications & Media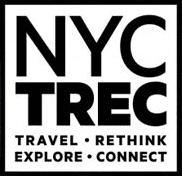 This 8-credit program is offered every fall semester. Classes begin mid-August and end in mid-December. Students will travel to New York City for classes on Mondays and Wednesdays. 
Applications are due by March 10.
Costs and Financial Assistance
The cost of this program is included in your semester tuition, and is comprehensive of round-trip transportation to New York City from Madison, and program-related events and activities.
All of your Drew University financial assistance, whether merit or need-based, may be applied to all Drew-sponsored semester programs.
MCOM/ENGH 387: New York Semester on Communications and Media Colloquium
New York Semester on Communications and Media Colloquium
4 credits
This course studies the institutions and operations of advertising, communications, public relations and media, and their roles in contemporary society. We will also explore the history and ethical dimensions of the principles and practices integral to media and communications. A key component to this course is the opportunity to delve into the practical, day-to-day operations of Madison Avenue, Silicon Valley, and related institutions located in New York City. Central to the program are talks by guest speakers drawn from the fields of advertising, communications, public relations, and media. The class with also go on in person visits to advertising agencies, public relations firms, digital and traditional media organizations, etc. Speakers, field trips, and student projects explore contemporary communication issues, such as the concentration of media ownership and conglomeration, media literacy, the increasing democratization of the information environment, and changes in the media landscape. 
MCOM/ENGH 386: Introduction to Media Industries
Introduction to Media Industries
4 Credits
This course offers students an introduction to the critical perspectives that are central to the analysis of communication industries, including print, broadcast, new media, film, and sound-based media. This course will provide students with the skills to explain how and why media institutions emerge, sustain themselves, grow into monopolies, shift content priorities, and interact with both consumers and their own labor force. We will also look at the financial, ethical, and regulatory structures that guide these industries. Given the focus of the semester, particular attention will be paid to media companies based in New York City.