Semester on Wall Street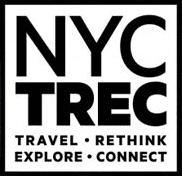 This 8-credit program is offered every spring. Classes begin mid-January and end in early May. Students will travel to New York City for classes on Tuesdays and Thursdays. 
Applications are due by October 10. 
An interview with the program director will be scheduled for finalists as part of the application process.
Costs and Financial Assistance
The cost of this program is included in your semester tuition, and is comprehensive of round-trip transportation to New York City from Madison, and program-related events and activities.
All of your Drew University financial assistance, whether merit or need-based, may be applied to all Drew-sponsored semester programs.
ECON 281: Wall Street and the Economy
ECON 281: Wall Street & the Economy
4 Credits
Focusing on the institutions and operations of financial markets located on Wall Street (and more generally New York City), students are offered a solid background on Wall Street and its relationship to the rest of the economy, centering on finance but also including macroeconomic, historical, and ethical dimensions. The impact of the financial sector on the U.S. economy is considered at all levels (local, state, national, and global). Students spend two days per week in New York City, attending presentations and discussions by prominent executives, government officials, institutional shareholders, economists, academics and other members of the financial community. Students also participate in a course offered by the program director where they are exposed to the major theoretical concepts of modern finance. Registration restricted for sophomores, juniors, and seniors.
Prerequisite: ECON 101 & ECON 102
Signature of instructor required for registration.
CLA-Off Campus Experience, CLA-Immersive Experience.
ECON 381: Analysis of U.S. Financial Markets
ECON 381: Wall Street & the Economy
4 Credits
Using comparative, critical, and/or historical perspectives, students explore topical events in U.S. and global financial markets. An integral component of the Wall Street semester program, this experience allows students to intertwine classroom theory, information obtained from experts throughout the financial industry, and economic and financial data. At the end of semester, students will have an opportunity to deliver their analyses, findings and recommendations in oral and written forms to their peers, financial practitioners, and program director. Students produce their own research paper on a financial topic of their choice.
Prerequisite: STAT 207
Signature of instructor required for registration.
CLA-Writing Intensive, CLA-Writing in the Major