Lauren DeLillo C'21, G'22, Max Diaz G'22, and Emily Hayes G'22 were awarded the honor with distinction
June 2022 – Three students in Drew University's Master of Arts in Teaching (MAT) program have been named among the top 15 Distinguished Clinical Interns by the New Jersey Department of Education.
Caspersen School of Graduate Studies students Lauren DeLillo C'21, G'22, Max Diaz G'22, and Emily Hayes G'22 were awarded the honor with distinction, following two students who earned the same recognition in 2021.
"Drew having three interns named among the best in the state of New Jersey is a testament to our candidates, the talent and effort they bring to the teaching profession, and the quality of the faculty and staff who support them during their intense one-year program" said Kristen Turner, professor and director of teacher education. "We are proud of our commitment to cultivating each individual teacher, giving them the support and guidance they need to realize their potential."
The students seconded this sentiment.
"Drew's accelerated teaching program, while rigorous, is incredible. The support system of Drew's professors, advisors, supervisors, and assigned mentor teachers made me feel so secure and confident as a developing teacher," said Hayes, who interned in Bedwell Elementary's second grade classroom in Bernardsville, NJ.
"The professors were intentional with their instruction and materials so that all content was applicable to what we were doing in our student-teaching placements at any given time. Learning new material and having the ability to apply it right away makes the content so much more meaningful, and that is something I really appreciate about Drew's program."
Diaz, who interned in nearby Chatham High School and has since been hired at Livingston High School, added, "The support of the professors and faculty in the education program at Drew really helped me achieve this success and prepared me for my career. They were beyond supportive and were always available to help with anything we needed, whether it was coursework, job/interview information, or just life advice."
"The MAT program very intentionally designed a timeline for us in which we had exposure to teaching our groups for the entirety of the school year," said DeLillo, who taught math at Madison High School. "I was able to know my students on a deep level and they were able to get to know me just the same, which I believe is one of the most important aspects of teaching."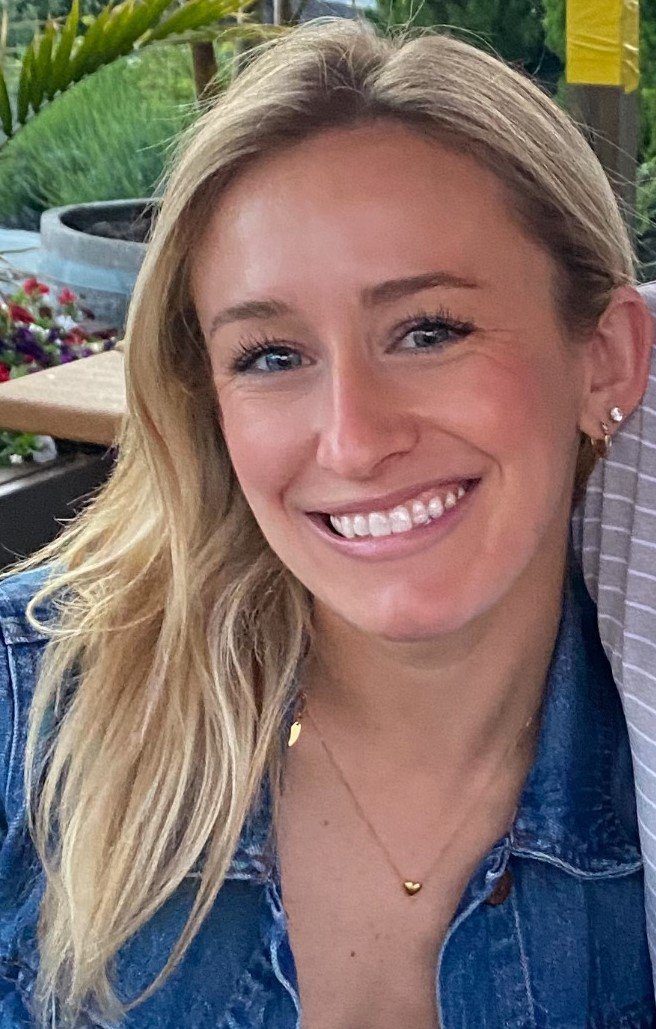 The MAT candidates will not only take home a degree and an award, but also feelings of pride and validation.
"To me, this recognition is such an honor and it means that all of the time and energy that I put into student teaching was noticed and appreciated," said DeLillo. "This recognition also helps to reassure myself that teaching is truly the right path for me."
"This recognition means a lot to me," said Hayes. "Working hard for something you really want always feels good, but the recognition definitely makes the feeling more significant. I put my whole heart into my essay submission, which was about my relationship with an ELL student in my class. This recognition feels like a tribute to her as well—to the special milestone moments we shared this year."
Diaz added, "Entering the world of teaching was a change in career for me, so being recognized as one of the 15 distinguished clinical interns in NJ this year confirms for me that I made the right choice when I decided to become a teacher and that my hard work over the last year has not gone unnoticed."