The ongoing legacy of the Rev. Dr. Martin Luther King, Jr. remembered with a day of dialogue and service.
January 2020 — Drew University celebrated Martin Luther King, Jr. Day with #BlackandBrownatDrew, an open roundtable discussion exploring the topic of  "My Ancestors Wildest Dreams," organized by the Black Student Union.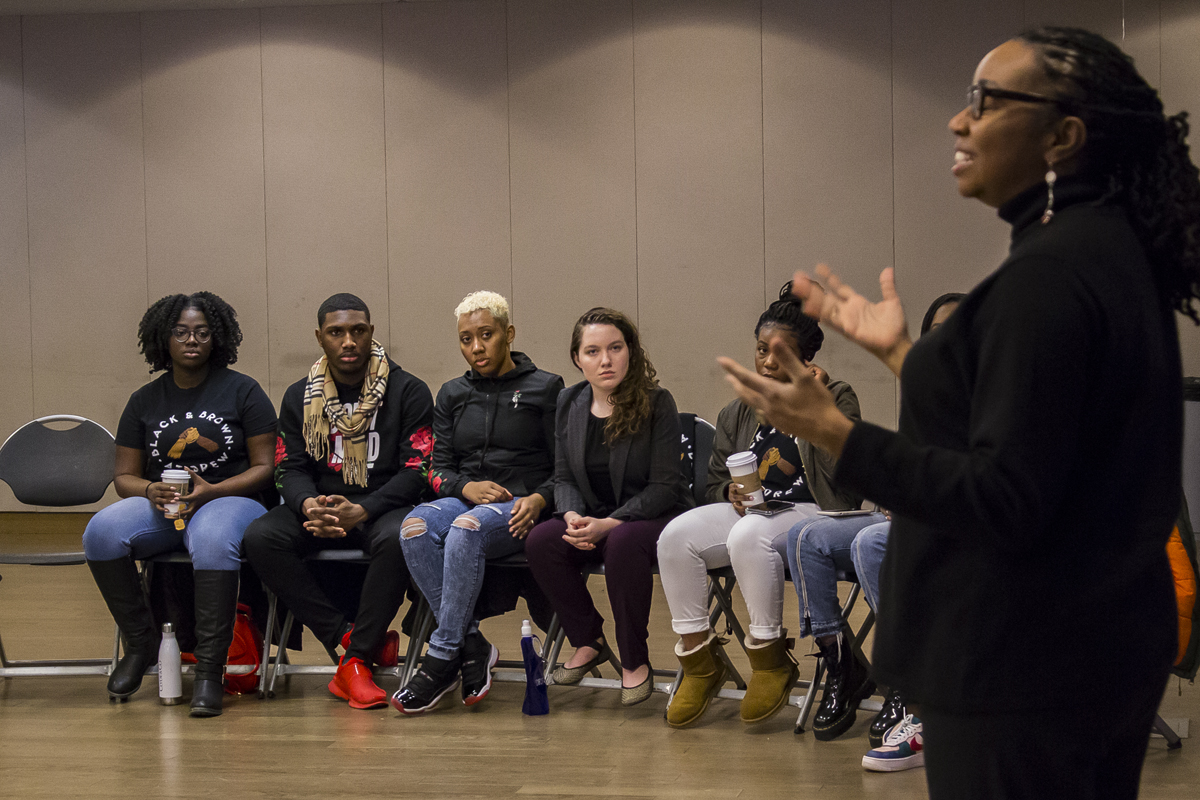 Students, faculty and staff participated in the annual discussion as they shared honest experiences and opinions surrounding racism, allyship and empowerment—with a particular focus on ancestors and civil rights leaders, such as MLK, carving a progressive path towards equality. Rachel Sawyer, coordinator of residential engagement at Drew, facilitated the discussion. 
"Personally, it's a bittersweet feeling for me. I'm standing on the shoulders of giants who contributed to my mere existence," said student Moses Hyman C'23. "I feel a personal obligation to do something to remind myself to solidify a position for future generations."
The talks were followed with community service projects, organized by the Center for Civic Engagement, including knitting hats for homeless individuals; writing letters on behalf of people who are harassed, attacked or imprisoned unjustly; packing menstrual supplies for women in need; sorting professional clothing donations; creating Valentine's Day cards for a local children's hospital; assembling snack packs for local preschool children in need; making dog toys for shelter animals; packing student success kits for local low-income high school students; and decorating notebooks for school children in Guatemala. 
On Thursday, February 6, one day shy of the 56th anniversary of Dr. King's "The American Dream" speech at Drew, the Office of Diversity Equity and Inclusion will hold the 2020 Dr. Martin Luther King, Jr. Award Celebration to continue Drew's recognition of his service and legacy.