Immerse yourself in the French language and culture through Drew's major in French & francophone studies. From literature to cinema, pop culture to business French, Drew offers a diversified curriculum. All levels of French proficiency are welcome to join the program!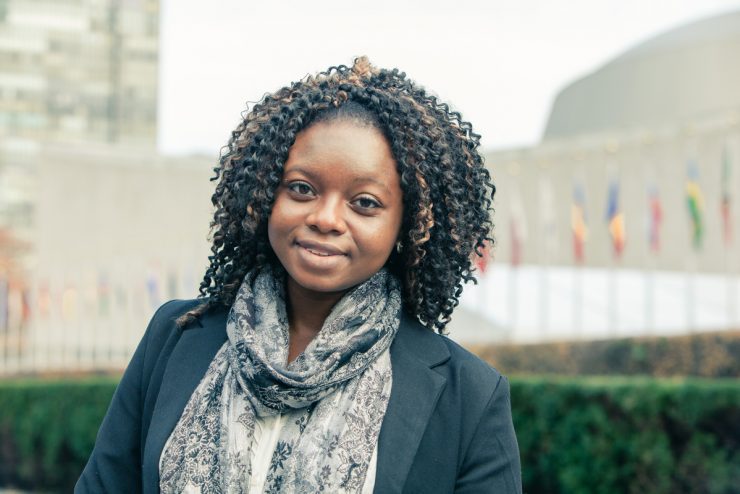 ALUMNI SPOTLIGHT
Folakemi Adenugba
Having moved to Switzerland at 16 years old, I was already exposed to French culture and I had immersed myself in it for two years. Coming to Drew, I knew that I wanted to major and minor in languages. I took my first French class during my sophomore year and after finishing that class, I knew that I wanted to major in French.
Through several classes I took in the department, I was exposed to the rich history and literatures of the francophone world. In my junior year, I decided to write my honors thesis in French about a subject that was very personal to me, 'La quête identitaire dans l'œuvre romanesque d'Henri Lopes depuis 1990' (directed by Prof. Hess). It was a challenging yet rewarding experience that has made a profound impact in my life.
Now I can watch movies, write essays and a thesis, read magazines, newspapers and books in French with ease. Currently I am back in Switzerland doing my master's degree at the Graduate Institute of International and Development Studies and I purposely chose to live in a town where English is not spoken frequently so I could further develop my skills. I'm in the process of obtaining my DELF certification at the B2.
This could not have been possible without the dedicated and passionate guidance of Professor Pieretti and Professor Hess, the growth of my confidence as a person and the liberal arts education that Drew gave me. For that I will always be grateful.