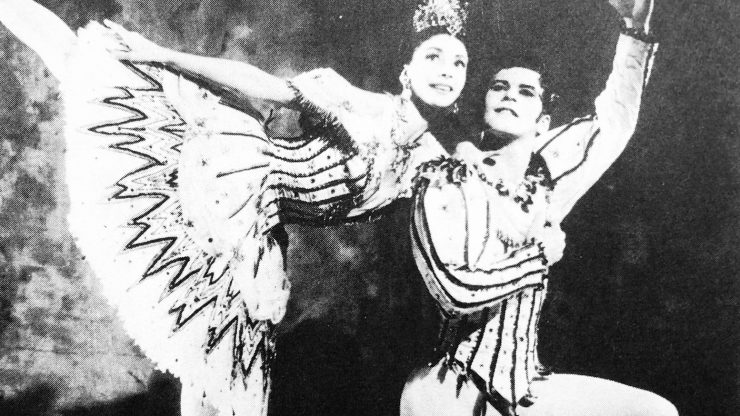 Drew's Theatre Collection is a combination of our Playbill Collection,
Theatre Arts Magazines
and Play Collection. Together, these collections provide a treasure trove of primary source material on the art of theatre and its evolution throughout the 20th and 21st centuries.
Our Playbill Collection provides documentation on some of the most groundbreaking productions in modern theatre history. These include Playbills from productions like A Raisin in the Sun (1959); Cat on a Hot Tin Roof (1975); Les Misérables (1993) and Hair (2009). This exciting collection of rare playbills not only bears witness to some of the most influential productions in American Theatre, but also presents an intriguing study on the plethora of performance art that lives in the western theatre canon.
Our Theatre Arts Magazine Collection spans from 1949 – 1963 with each issue showcasing contemporary theatrical criticism and commentary alongside production stills from pivotal performances. Some of these include Laurence Olivier and Vivien Leigh in Antony and Cleopatra; Audrey Hepburn in Gigi; Julie Andrews in My Fair Lady; and Katherine Hepburn in Long Day's Journey into Night. Our collection also provides fascinating examples of production design, with illustrations and stills detailing sets and costumes from both films and theatrical productions. Each issue of Theatre Arts includes a script from either a full play, opera, musical or television play. Published playwrights include Arthur Miller, Lorraine Hansberry, August Wilson, Tennessee Williams, Eugéne Ionesco and more. 
Our collection of plays comprises works from a myriad of playwrights, including but by no means limited to: Noel Coward, Tony Kushner, David Henry Hwang, August Wilson, Tennessee Williams, Tina Howe, Arthur Miller, Brian Friel, Tom Stoppard, Edward Albee, Eugene O'Neill and Caryl Churchill. This collection incorporates scripts from many of the productions represented in our Theatre Arts Magazines and Playbills, perfectly complementing and completing our Theatre Arts Collections.
Playbill Collection
Download the Finding Aid here. For more information, please contact speccol@drew.edu.