Drew Theological School student, alum Sarah Welch-Pomerantz T'10,'22 is the pastor of the Community Church of Cedar Grove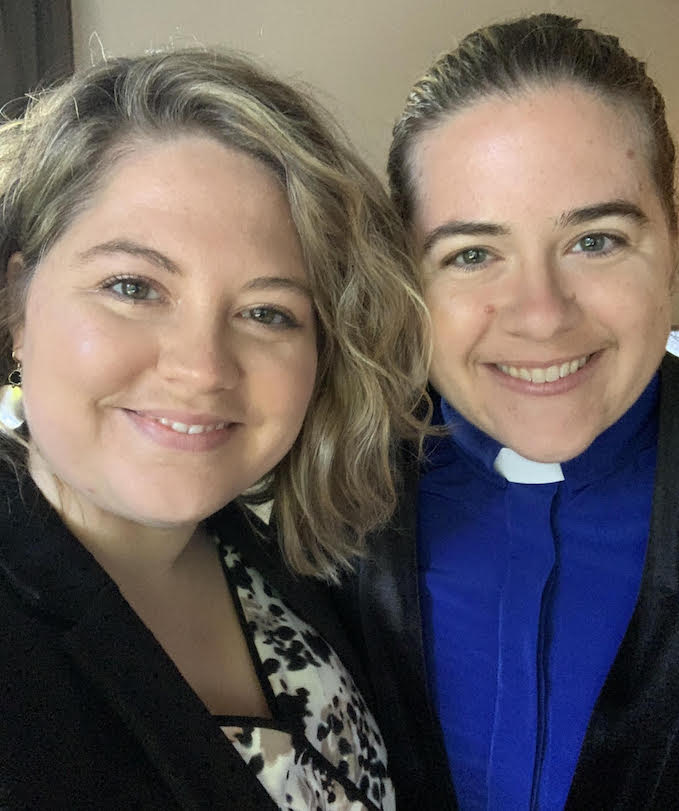 March 2022 – When Rev. Sarah Welch-Pomerantz T'10,'22, pastor of Community Church in Cedar Grove, New Jersey, was called to ministry to pursue of Master of Divinity, she found herself drawn to Drew Theological School, and again when she was ready to earn a Doctor of Ministry.
We recently sat down with Welch-Pomerantz to learn more about her relationship with Drew, the welcoming and affirming Community Church, and the challenges of leading a congregation during a pandemic.
How did you find yourself at Drew Theological School initially, and why did you decide to return to pursue your Doctor of Ministry?
When I first heard God's call to ministry, I knew I had to find a school that would help me cultivate, discern, and grow as a person and a future pastor. I applied to two places, one of them being Drew. When I arrived at Drew for a tour and interview, I instantly felt at home. The decision then became an easy one for me, and it stands as one of the best decisions I have ever made. My time at Drew made me who I am.
After two years of ministry at the Community Church of Cedar Grove, I felt I could benefit from additional training. I had been toying with the idea of obtaining a Doctor in Ministry and chose to go to Drew to get information and interview for the program. As soon as I stepped back onto campus, I knew I would be coming back to Drew. There is something about being at Drew that both inspires and strengthens me. My cohort is incredible; the experience has been extraordinary.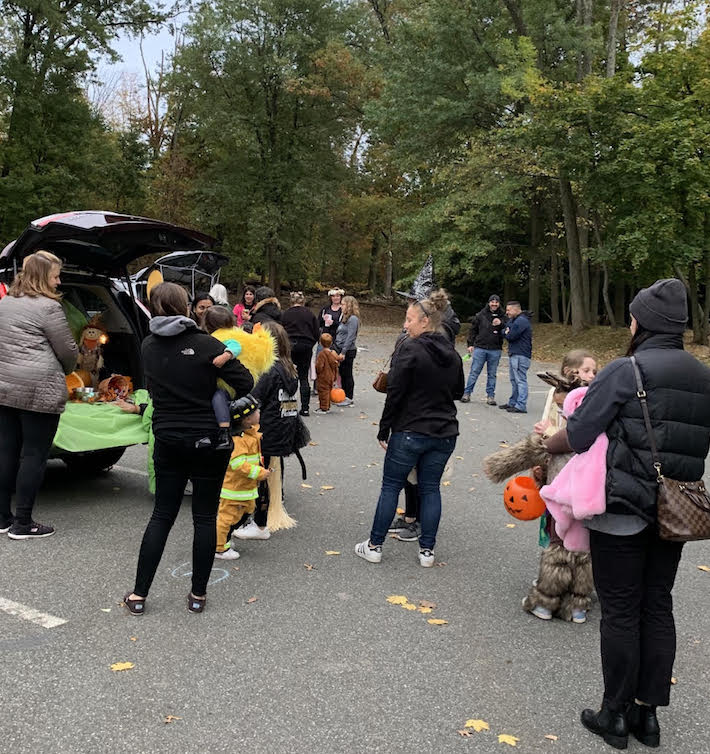 Talk to us about the welcome and affirming Community Church of Cedar Grove.
When I first interviewed at Community Church in April 2017, the leadership informed me that the church was ready to go through the Opening and Affirming (ONA, now Welcome and Affirming) process. For a congregation to be designated as an ONA church, the community must go through a specific discernment process on what ONA means to that community. It took us three years and not because the community was hesitant, but because we wanted to be deliberate, thorough, and spend time making sure we created a statement we could genuinely live into. And, of course, the COVID-19 pandemic delayed us significantly as well. We wrote the statement in January 2020 but could not vote on becoming an ONA congregation until the end of 2020.
The folks at Community Church always felt like they were welcoming, so much so that one of the common questions I received was "Why are we doing this? We welcome everyone." I took specific steps to help the congregation understand that they needed to take a noticeable and public stand to show their stance and allyship. It is not enough to simply welcome people, we needed to give visual cues for a person who identifies as part of the LGBTQ+ community that they were in a safe space. In addition to placing Progress Pride flags around the building, we turned one of our bathrooms into an all-gender bathroom. My congregation understands now that words and actions must match for us to be an ONA church indeed.
How has the pandemic altered your approach to worship and ministry?
When I shut down worship in March of 2020, I had no idea we would not return to the space until the end of the year. We were not set up for live streaming, so my wife used my cell phone to broadcast our Facebook and Instagram Live service. To say this was challenging would be an understatement! Church leadership had been hesitant to invest in technology and screens before the pandemic because of the cost and general discomfort with a significant change. After a few months of Facebook Live, leadership came around, and we invested in the right kind of technology.
I love doing hybrid services! Becoming more accessible means we have more people joining us in worship who would not usually be able to be there. We can be more creative with worship now in ways we did not think possible.
The pandemic kept me from doing pastoral visitations. Not visiting my congregation was brutal, and while I tried to keep up with them via phone calls or zoom meetings, none of this was a good substitute for sitting in someone's home and having a conversation face to face. Now I go into people's homes, but I wear a mask and sit six feet apart.
The pandemic changed me as a pastor and leader. I learned how to live in uncertainty and rely on my leadership to make tough decisions. I realized I did not have to operate alone but in partnership with my community. I am lucky to be at Community Church!
NEWS FROM DREW THEOLOGICAL SCHOOL