A reflection by Lerato Pitso T'24
The event celebrating the published work of faculty members at Drew Theological School was a truly inspiring experience for me. As I was leaving, I couldn't help but share with the organizer, Dr. Jesse Mann, how impressed I was with the event. The celebration of scholarly work and the contribution of these faculty members to the body of knowledge in their respective fields was genuinely awe-inspiring.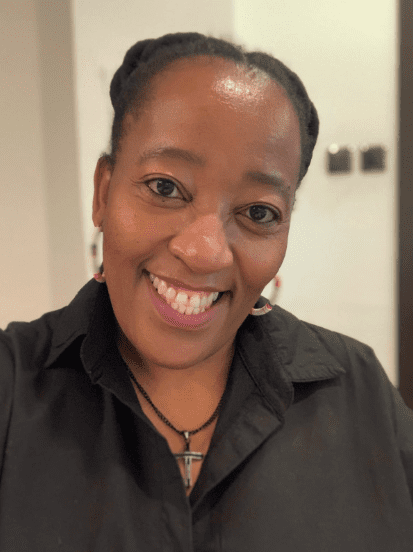 Earlier, before the event, on the drive after the PREP class with Dr. Traci West, we discussed how education expands one's horizon and allows for freedom of mind while offering possibilities and opportunities for creativity. I recall adding that this creative space is what we, Homi K. Bhabha, would call the third space or space of consciousness. I never thought I would see that be proven before my very own eyes less than two hours later. 
The event showcased the excellence of the faculty's work and their continued contribution to the body of knowledge overall. The celebration included the works of Dr. Jennifer L. Koosed and Dr. Robert Paul Seesengood, Dr. Jonathan Golden and Joseph McCallister, and Dr. Kenneth N. Ngwa, Dr. Aliou Cissé Niang, and Dr. Arthur Pressley. The last book, Life Under The Baobab Tree: Africana Studies and Religion in a Transitional Age, was particularly intriguing as it was a collection of essays edited by a team of three faculty members. In the main, the essays derive from the Africana TTC held at Drew in 2017.
I was encouraged by the collaboration and teamwork evident in the work presented, including the appreciation of each other's scholarly work and expertise. Even more inspiring was learning that faculty members collaborated with their students on two of these works. If this is not inspiring, I do not know what is. The possibilities that this presents are fantastic and endless. This kind of collaboration offers a unique opportunity I never thought possible at Drew University: a chance to create a more significant impact on communities for social change. 
I hope to see more of these interactions and exchanges of ideas in the future, and I cannot wait to see how this collaboration will continue to inspire students and faculty alike. I am inspired. Thank you again, Dr. Mann, for organizing such an incredible event.