Our mission is to educate a next generation of leaders in interfaith and intercultural understanding and peace.
Read our full mission statement.
Drew's Center on Religion, Culture & Conflict (CRCC) focuses critical attention on the complex ways in which cultures and religions interact, especially in moments of crisis and conflict. The CRCC seeks to encourage and facilitate scholarly understanding of and conversation about the most problematic, and often tragic, intersections where religions and cultures meet.
In addition to expanding knowledge of the complicated dynamics of how religions and cultures interact, Drew's CRCC also promotes practical model projects that apply enhanced knowledge of how religions and cultures interact to improve cultural and religious cooperation and understanding.
To achieve its ambitious objective of combining study and praxis, the CRCC supports a number of projects and initiatives, including: hosting distinguished visiting scholars; sponsoring lectures, symposia, and roundtable discussions; making research grants to promote scholarship; and supporting promising model projects to enhance inter-religious and cross-cultural understanding.
Jonathan M. Golden, Ph.D., CRCC Director.
CRCC Staff and Student Assistants
Jennifer Maidrand, Ph.D. candidate, Drew Theological School. CRCC Graduate Student Assistant.
Jennifer Maidrand coordinates CRCC special event programming, most recently the inaugural Spring 2021 New Jersey Campus Interfaith Student Summit.
Jennifer Maidrand is a Ph.D. candidate at Drew University in the Bible and Cultures program. Her research interests are in Hebrew Bible, Womanist & Feminist Hermeneutics, Religion & the Environment, Archaeology, and Geo-politics of Israel/Palestine. She is a member of the UCC Church and is committed to fostering interfaith and intercultural community education and dialogue around sacred texts, the earth, and politics.
Jennifer Maidrand recently received the 2020-2021 Edward D. Zinbarg Award. Established in 1999 by Barbara Zinbarg to honor her husband upon the completion of his Doctor of Letters degree at Drew, the Zinbarg Prize is awarded annually to a student in any of the University's school who has creatively linked Jewish studies and the study of other religious traditions.
---
Avianna Miller, Drew University Class of 2023, College of Liberal Arts. CRCC Undergraduate Student Assistant.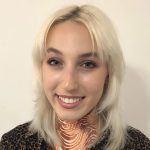 Avianna Miller is the CRCC student coordinator for the Dr. Paul Drucker Arts of Respect (AOR) High School Showcase, scheduled for April 2022. For guidelines or questions about Showcase, please email crcc@drew.edu with "AOR High School" in the subject line.
A Drew undergraduate, Avianna is pursuing a B.A. in Studio Art and Media & Communications, with minors in Film Studies, Photography, and Art History.
---
Hamza Radid, Ph.D. candidate, Caspersen School of Graduate Studies. CRCC Graduate Student Assistant.
In the Fall semester 2021, Hamza Radid will coordinate Drew Action Scholars' participation in a virtual exchange program supported by Stevens Initiative, and led by AMIDEAST in partnership with the International Center for Religion & Diplomacy (ICRD). The goal of the program is to engage American and Yemeni youth in cross-cultural dialogue and collaboratively producing international podcasts on critical issues of mutual concern. 
Hamza Radid (M.A., Public Policy and International Affairs) is an international student from Morocco; he is currently a PhD candidate at the History and Culture graduate program at Drew University. His research interests are politics of migration, integration, and assimilation of North African Muslims in France. Hamza Radid had served for two years as the President of the Graduate Student Association at Drew University. He is currently working at the Graduate Admissions office and also teaching Intro to Writing for first year incoming students.
---
Anne Ricculli, Ph.D., Drew University CSGS '18. CRCC Program Manager
As CRCC Program Manager, Anne Ricculli oversees Center events, conferences, and activities. She supervises the CRCC student workers and Drew Action Scholars placed with the Center. Anne can be reached at aricculli@drew.edu with general inquiries about CRCC programming and grant-funded initiatives.
Anne attended Rutgers Medical School, and has graduate degrees from New York University (M.A., Museum Studies) and Drew University (Ph.D., History and Culture). She received the Executive Women of New Jersey Graduate Merit Award in 2014.
Anne has taught biology and environmental science at the college level, and currently is adjunct for area New Jersey universities in the History of Science, Medicine, and Technology. She serves as proposal reviewer for the National Science Foundation and presents at international conferences on the public understanding of science
---
Anisa Robinson, Drew University Class of 2023, College of Liberal Arts. CRCC Undergraduate Student Worker.
Anisa Robinson maintains CRCC's presence on social media, updates the CRCC website, and serves as student liaison for Center programs including the Arts of Respect, Interfaith Student Summit, and grant-sponsored Initiatives.
Anisa is currently in her Junior year at Drew. She is majoring in English and minoring in Sociology.
---
K. Vanessa Rodriguez, Ph.D. student, Drew Theological School. CRCC Graduate Student Assistant.
In the Fall semester 2021, K. Vanessa Rodriguez will help coordinate the CRCC's second New Jersey Interfaith Campus Community event. During the spring semester she will assist with Drew's Community Based Learning (CBL) course Refugees and Resettlement.
K. Vanessa Rodriguez is a Ph.D. student at Drew University in the Religion and Society program. Vanessa received a M.Div. from Wesley Theological Seminary (Washington, DC) and a J.D. from Washington College of Law at American University. She holds a B.S. (honors) in Business Administration (International Finance) and Computer Information Systems from American University.
Her research interests are in Liberation Theology, Mujerista & Feminist Theology, Critical Race Analysis, and Religion, Peace, and Reconciliation. Currently an on-call hospital Chaplain, Vanessa is passionate about serving the interfaith and intercultural community in the northern Virginia area.
CRCC Staff and Student Assistants CRCC Advisory Board
Joshua Barer, Board Chair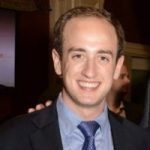 Josh is a co-founder of Hibiscus Bioventures, an investment and strategic advisory firm focused on developing drugs for patients with unmet medical needs. He is also a Venture Advisor at Israel Biotech fund. Prior to Hibiscus, Josh worked at Barer & Son Capital, Trout Capital, and Maxim Group. He is also on the boards of Asclepix Therapeutics, NexImmune (board observer), Trickle Up, Family Promise, and Getting Out and Staying Out (Action Board).
Josh graduated from Rutgers University with a BA in Jewish Studies and African, Middle Eastern, and South Asian Languages and Literatures, during which he studied Hebrew, Arabic, and political science for a year at the University of Haifa in Israel. Josh studied Peace and Conflict Studies at Drew University, with a concentration on the Israeli-Palestinian conflict during which he conducted research on the conflict based out of Tel Aviv.
---
Yasin Abbak
Yasin Abbak is the founding CEO of The Convoy, a pre-launch, venture capital backed B2B marketplace leveraging the group buying power of small businesses so they can compete with larger enterprises. He is also an
angel investor and advisor to several early stage tech startups. Prior to The Convoy, Yasin was the CEO of the Fantasy Life App, another venture backed tech startup in the sports space. Yasin previously founded Paired Media, a marketing tech startup in the restaurant supply chain space. Before his startup ventures, Yasin was the youngest ever Executive Financial Services Director in Morgan Stanley's history, and was previously a VP at JP Morgan Chase.
Yasin graduated from Drew University with a BA in Economics and Political Science in 2009.
---
Cara Bradshaw
Cara Bradshaw is a fundraising and communications professional who has worked with international non-profits to advocate for children's and refugee's rights, as a community reporter covering social justice issues, and in higher education to promote interfaith peace-building and community engagement.
She currently serves as Chief Impact Officer at Family Promise, a national non-profit that empowers families experiencing homelessness into sustainable independence. Family Promise exercises an interfaith model to house families and creates community-based programs in homelessness prevention and stabilization. Cara studied Political Science and Spanish at Drew University and International Affairs at The New School.
---
Mohammad Ali Chaudry
Dr. Chaudry grew up in Pakistan, graduated from the London School of Economics with honors in Economics and Econometrics in 1967 and received a Ph.D. in economics from Tufts University in 1972. He worked for AT&T for thirty years in various departments including Chief Economist, strategic planning and finance where he served as division CFO for the PR Division.
After retiring from AT&T in 1998, he lectured in business at Seton Hall and at Rutgers from 2004 to 2014. Since 2007, he has taught a ten week long non-credit course on Islam and Muslims. He co-authored a book on Islam and Muslims (2010) with Dr. Robert Crane. He teaches economics at Raritan Valley Community College. He serves on the Advisory Board of the Center for Religion, Culture and Conflict at Drew University.
Dr. Chaudry served on the Bernards Township BOE (1990-1995) and on the Bernards Township Committee (2002-2007) and as Mayor in Bernards Township in 2004, becoming the first Pakistani born Muslim to become Mayor in America.
He is a co-founder of the Islamic Society of Central Jersey, Jam-e-Masjid Islamic Center Boonton. He is also co-founder and President of the Islamic Society of Basking Ridge (ISBR).  Under his leadership, the local Muslim community is establishing a mosque in his hometown of Basking Ridge.
Dr. Chaudry is co-founder of the NJ Interfaith Coalition.  He serves on the NJ Attorney General's Muslim Outreach Committee and as a member of the Interfaith Advisory Council of the NJ Office of Homeland Security and Preparedness.  He is President of the Branchburg Rotary Foundation. Dr. Chaudry is a frequent speaker at interfaith events and initiated the Pledge to Stand Up for the Other, calling on everyone to challenge bigotry in any form.
---
Emilio G. Egea
Emilio G. Egea is President of E.G.E. Associates, LLC, an organization development consulting firm specializing in the areas of leadership development, building effective teams, and managing diversity and inclusion initiatives. Founded in 2013, the company serves clients in several sectors.  Egea is a nationally recognized expert and leader in the field of diversity and inclusion with over twenty years of experience.  An experienced lecturer, he has spoken at colleges and is a frequent speaker at professional association conferences. He has been featured in the New York Times, Advertising Age, Hispanic Business, DiversityInc, HR Executive as well as domestic and global network news. He was formerly a Corporate Vice President of Human Resources and Chief Diversity Officer for Prudential Financial where he was responsible for government compliance, employee opinion surveys, data, work-life initiates as well as the diversity and inclusion function.
Egea earned his BAs in Business and Economics as well as Spanish from Moravian College and Executive Education Certificates from Wharton, Cornell and the University of Michigan. He has served on a U.S. Senate Task Force on Education and Employment, as Chair of the Board of Directors for the Equal Employment Advisory Council (EEAC), on the Editorial Board of the Diversity Factor and is a member of the Diversity Collegium.
---
Hailee Greene
Hailee is a Managing Director of Governor Andrew M. Cuomo's 2018 re-election campaign.
Prior to joining Governor Cuomo's campaign, she was Director of Ditto Consulting, a boutique political/non-profit consulting firm focusing on strategic development, fundraising, and event planning. In her role, Hailee worked with Ditto's client portfolio to create and implement long and short term plans to ensure success. While at Ditto, Hailee successfully managed the fundraising for George Latimer's 2014 and 2016 re-election to the NYS Senate as well as his 2017 Westchester County Executive campaign.
Previously, Hailee worked at Berger Hirschberg Strategies, handling high profile client portfolio's such as Joe Donnelly's winning U.S
. Senate campaign in Indiana, Congresswoman Diana DeGette, Congresswoman Carolyn McCarthy and non-profit's such as Maria Cuomo-Cole's HELP USA, Hugh O'Brian Youth Leadership, No Labels and the Thurgood Marshall College Fund as part of a national fundraising team that planned and executed fundraising trips and events across the country.
She is a graduate of both New York Military Academy and Drew University. In her free time, Hailee enjoys her life-long passion for horseback riding, skiing, and hiking with her Dalmatian.
---
Moniza Khokhar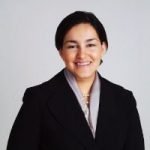 Moniza is the founder and publisher of the online magazine, Elan: The Voices we love. The Stories we live. She is also president of Wahid Media Ventures, an international media consulting company.  Moniza has a bachelor's degree in Economics from Drew University and a graduate degree in Islamic Studies from Columbia University.
---
Richard R. Marfuggi
Certified by the American Board of Plastic Surgery with offices in Manhattan since 1982 and New Jersey since 1983, Dr. Marfuggi has led an active clinical practice.  He is a Diplomate of the American Board of Plastic Surgery and a member of: the American Society for Aesthetic Plastic Surgery, the American Medical Association, the New York and New Jersey Medical Societies.  He received an A.B. Honors degree from the College of the Holy Cross, his medical doctorate from the University of Vermont, College of Medicine, and his doctorate in Medical Humanities from Drew University.  He is the first MD to receive a DMH.
Dr. Marfuggi has a strong interest in medical education, medical history, and medical ethics.  To that end, he serves as Academic Director of the National Student Leadership Conference on Medicine and Health Care, President of the Medical History Society of New Jersey, Adjunct Professor at Drew University (Caspersen School of Graduate Studies and the Theology School), Visiting Professor at Caldwell University and Centenary College.  In addition,Dr. Marfuggi is a member of the Committee on Biomedical Ethics for the Medical Society of New Jersey, a consultant to the New York State Office of Professional Medical Conduct, and a member of the Board of Lighthouse Guild International.  He is the author of books on plastic surgery and medical education, and is currently editing a book for the centenary of the Foreign Policy Association on 21stCentury Health Care.  In his spare time, Dr. Marfuggi performs as an artistic supernumerary with the Metropolitan Opera and will soon celebrate his 30th season with the company.
---
Barbara P Peda
Barbara Peda serves as president of the consulting services firm The Wells Group. She built considerable experience and expertise during her 24-year career with AT&T, having held executive positions in strategic pricing, public policy and regulatory initiatives, customer service operations, sales, and strategic planning. Peda also led the launch and successful development of AT&T's wholesale business as president of service provider markets.
Peda is currently a director of Safe Harbor Technology and a past director of Choice One Communications and CompTel/ASCENT. She is a trustee and board chair of The Independent College Fund of NJ.
Peda holds a Bachelor of Science in Business Administration from Montclair State University, has completed graduate studies at Seton Hall University, and has attended the Executive Management Program at Yale University.
---
Caroline Sadlowski
Caroline Sadlowski is Chief of the Civil Division in the United States Attorney's Office for the District of New Jersey. She supervises twenty-three Assistant U.S. Attorneys who conduct affirmative and defensive civil litigation on behalf of the United States. Caroline joined the office in 2002. She was previously a member of the Appeals Division, where she served as Deputy Chief from 2011-2015. Caroline also helped to start the District's first Federal Reentry Court in 2013 and is currently a liaison to that court. As such, she works to aid people who have recently been released from federal prison to successfully reintegrate into their communities. Prior to joining the U.S. Attorney's office, Caroline clerked for the Honorable Harold Ackerman in the District of New Jersey. She graduated magna cum laude from Harvard College and graduated cum laude from the University of Michigan Law School, where she was the managing editor of the law review. She also holds a Master's Degree in Theological Studies from Harvard Divinity School.
---
Philip Scibilia
Phil, DMH is the Director of the Medical Humanities Program in the Caspersen School of Drew University. He received his Doctorate of Medical Humanities in 2004, his Master of Letters degree in 1995 and has taught in the program since 2004. Dr. Scibilia spent over 35 years in the healthcare industry, including senior executive positions in medical information, education, and publishing. He has been a Partner in Strategic Healthcom, a health policy and pharmacoeconomic consulting group. He was President and CEO of Macmillan Publishing's Healthcare Group and served as President of Simon & Schuster/Appleton and Lange and also had international operating responsibility for the Healthcare Group of Reed/Elsevier.
Phil also served as Chairman of the Hospital Satellite Network, a national healthcare broadcasting network. Working with the Annenberg Center for Health Sciences, Dr. Scibilia produced several national and international television broadcasts, including: Substance Abuse in the Workplace, Alzheimer's Disease and Transplants: Who Lives Who Dies. He spent a year in the U.S.S.R during Perestroika, working with the Soviet Ministry of Health. Dr. Scibilia negotiated the first Soviet-USA healthcare Joint Venture, Soyuz-Medinvest, and arranged the first joint USA/USSR Conference on Genome Mapping.
---
Michael J. Weir, Ed.D., Immediate Past Board Chair
Michael is a recognized business advisor and leads the WeirGroup LLC, a boutique management consulting company focused on leveraging the strategic business application of innovative technologies. Dr. Weir earned his doctorate in Educational Leadership and Management from Drexel University. His research focuses on increasing underrepresented minority student persistence towards earning STEM related undergraduate degrees. His professional experience spans multiple industries such as Telecommunications, Healthcare, Financial Services, Manufacturing, Biotech and Software Development and has included leadership roles with several Fortune 500 companies. Mike has held senior positions in consulting, strategy, sales, operations, and business development during his extensive career. Prior to creating WeirGroup LLC, Mike held the roles of Chief Strategy Officer and Chief Operating Officer for Thrupoint Inc., (now CafeX Communications) a leader in Unified Communications integration platforms and collaboration technologies. While at Cisco Systems, Mike led the US Service Provider consulting practice in the Internet Business Solutions Group. This team was instrumental in the launch of Cisco's HealthPresence platform designed to increase access to affordable healthcare and dramatically improve service delivery and patient outcomes. Mike is a past member of the Technology Advisory Council for the New York City Board of Education and advisor to the National Action Council for Minorities in Engineering (NACME). Mike has served as Chairman of the Board of Trustees at Saint Anthony High School in Jersey City, New Jersey and as a member of the Education Commission of the Archdiocese of Newark, New Jersey. Dr. Weir also holds a B.A. in Journalism and Politics with Distinction from the University of Massachusetts, M.Ed. in Management from Cambridge College and completed the Harvard Business School Program for Management Development.
Judith E. Campbell, 2017 Interim Chair
Judy Campbell is an accomplished business leader who received a doctorate in Irish/ Irish American Studies from Drew in 2016. In the past few years she has become a sought-after author and lecturer in Irish American history. She retired in June 2007 as Chief Information Officer of New York Life Insurance Company, where she was responsible for managing all technology efforts companywide and was a member of the company's Executive Management Committee. Her previous experience was in retail banking in New York, New Jersey, and Pennsylvania where she managed consumer loan and deposit businesses as well as technology and operations. Campbell has a B.A. degree from Chestnut Hill College, Philadelphia and a M.Litt. And D.Litt. degrees from Drew University where she is currently a member of the university's Board of Trustees.
Betsy Bernard, Past Board Chair
Betsy Bernard is a public company Board director whose experience spans 20 years and includes United Technologies, Principal Financial Group, Serco Group plc, URS, Telular, ZimmerBiometHoldings, and SITO Mobile.
Bernard spent her career in the Telecommunications industry, most recently as President of ATT. For three consecutive years Bernard was recognized as one of the "50 most powerful Women in Business" by Fortune Magazine.
Bernard received a Doctor of Laws(Honorary) from Pepperdine University, a Masters degree in Management from Stanford University's Sloan Fellows Program, a Master's of Business Administration from Fairleigh University, and a Bachelor's degree from St. Lawrence University.
Alumni Fellows
Therese Postel C'10
Therese studied Political Science and Arabic at Drew and received her M.A. in International Affairs from The New School, with a concentration in conflict and security. She interned for The Fund for Peace, The World Food Programme and the Counter-Terrorism Division of the NYPD. She served as a Policy Associate for The Century Foundation and has been published on the topic of terrorism in The Atlantic. Therese worked at the Office of Emergency Management in NYC before passing her Foreign Service Exam and accepting a post in Riyadh, Saudi Arabia.
---
Shamila Kohestani C'12
Shamila majored in political science and minored in women's studies. Ten years ago Shamila was beaten by the Taliban, deprived of any education from age 8 to 13, and confined to her home in Kabul. Shortly after the Taliban were removed from power, she began to play soccer. Her soccer involvement and position as the captain of the first Women's Afghan National Soccer Team, led to receiving the Arthur Ashe Courage Award and a scholarship to attend Blair Academy in New Jersey. She was an active volunteer counselor at the Julie Foudy Leadership Camps in Chicago, San Francisco, and New Jersey. She interned for three weeks at a program in Washington, D.C. called I Live to Lead: Leadership Summit. Today, Shamila works at the International Republican Institute in Washington D.C., where she lives. Read more about Shamila.
---
Sharif Hussein G'12
Sharif received his M.A. in teaching from Drew with a focus on History and constantly works  to spread his knowledge and skills to youth around the world. Sharif is actively engaged in soccer education, social media technology, and community gardening; community building programs in local Irvington and Newark NJ. Internationally he has taught soccer education courses in Lebanon and plans to expand this work into the future. He is the soccer coach at Columbia Senior High School in South Orange and is running a youth soccer program in Lebanon.
---
Selime Aksit C'12
Selime studied Biochemistry and Molecular Biology as well as Studio Art at Drew. She plans to pursue medicine and is passionate about building bridges of communication between peoples of conflict. She supports organizations like AGFAF. Selime teaches English as a Second Language.
---
Fatou Diallo C'13
Fatou studied Political Science and Economics at Drew and minored in French/Middle East Studies. Originally from Senegal, West Africa, Fatima immigrated to the U.S at the age of 11; at Drew she was the President/founder of Drew Project Yaakaar; a service learning club that works with girls education and empowerment in rural Senegal. Fatima's philosophy and motivation in life is to not only dream, but to also take action and turn those dreams into reality.  Fatou interned at the United Nations as a Global Youth Advocate. She now works in international finance in Dubai.
Friends of the CRCC
The Friends of the CRCC honor present-day donors who contribute $1,000 or more annually to the Center on Religion, Culture and Conflict, including corporate matching gifts. Through the CRCC's work with global partners, its educational initiatives with students, and its public programs, we tackle some of the most pertinent issues of our time. The Friends of the CRCC make this critical work possible. Friends receive invitations to exclusive events hosted by the Center, such as intimate pre-lecture dinners with our major speakers. Members also receive the benefits of The Drew Society, which offers priority access to select speaker events and private receptions at Drew University.
Build Peace with the Friends of the CRCC
The Friends of the CRCC philanthropically support the Center on Religion, Culture & Conflict's mission to build lasting peace around the world. Your gifts directly provide resources for:
With funding from the Carnegie Corporation of New York, The Summer Institute on Conflict Transformation brings together emerging leaders from religious communities around the world to Drew's campus to learn the latest techniques in conflict resolution. Our first participants have already begun to employ their new knowledge, skills and relationships to build peace in their home countries.
Donation Tiers
Peacebuilder Platinum: annual gifts of $10,000 or more
Peacebuilder Gold: annual gifts of $5,000–$9,999
Peacebuilder Silver:annual gifts of $2,500–$4,999
Peacebuilder Bronze: annual gifts of $1,000–$2,499
Young Peacebuilder: annual gifts of $250 or more by those graduated within the last five years, or $500 by those graduated within six to ten years.
*Friends of the CRCC receive invitations to special events and your gift qualifies you as a member of The DREW Society, which provides priority access to select Drew Forum speaker events and private receptions, among other member benefits.*