Award comes on heels of FDA approval of company's groundbreaking treatment
October 2019 – Drew University celebrated groundbreaking advances in medicine at the biannual Heroes in Drug Discovery award presentation, seminar and reception.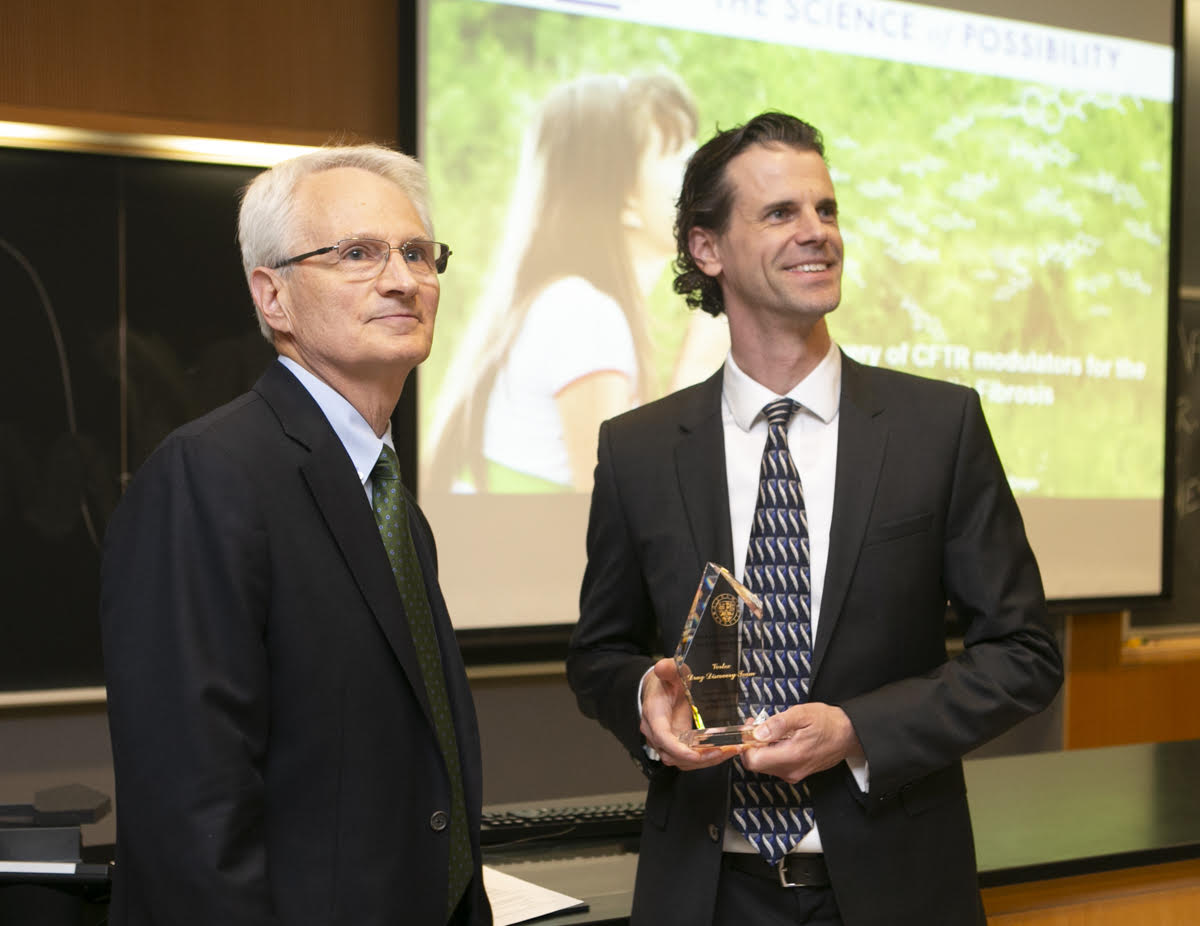 The event, held in Drew's Hall of Sciences, was hosted by Drew's unique Research Institute for Scientists Emeriti (RISE) program, which pairs undergraduate students with industry-leading scientists in the research lab.
RISE Director Vincent Gullo presented the Heroes in Drug Discovery Award to Dr. Mark Miller, director of Vertex Pharmaceuticals, for his team's breakthrough discovery of the drugs Kalydeco, lumacaftor and texacaftor that treat cystic fibrosis (CF).
Miller then detailed his team's research in an hour-long seminar to an audience of science students, faculty and industry professionals. Miller described the drug discovery process in depth—from first understanding the disease's causes, to determining the biological target of a potential treatment, to designing the chemical makeup of a treatment that would affect the target, and eventually to human testing.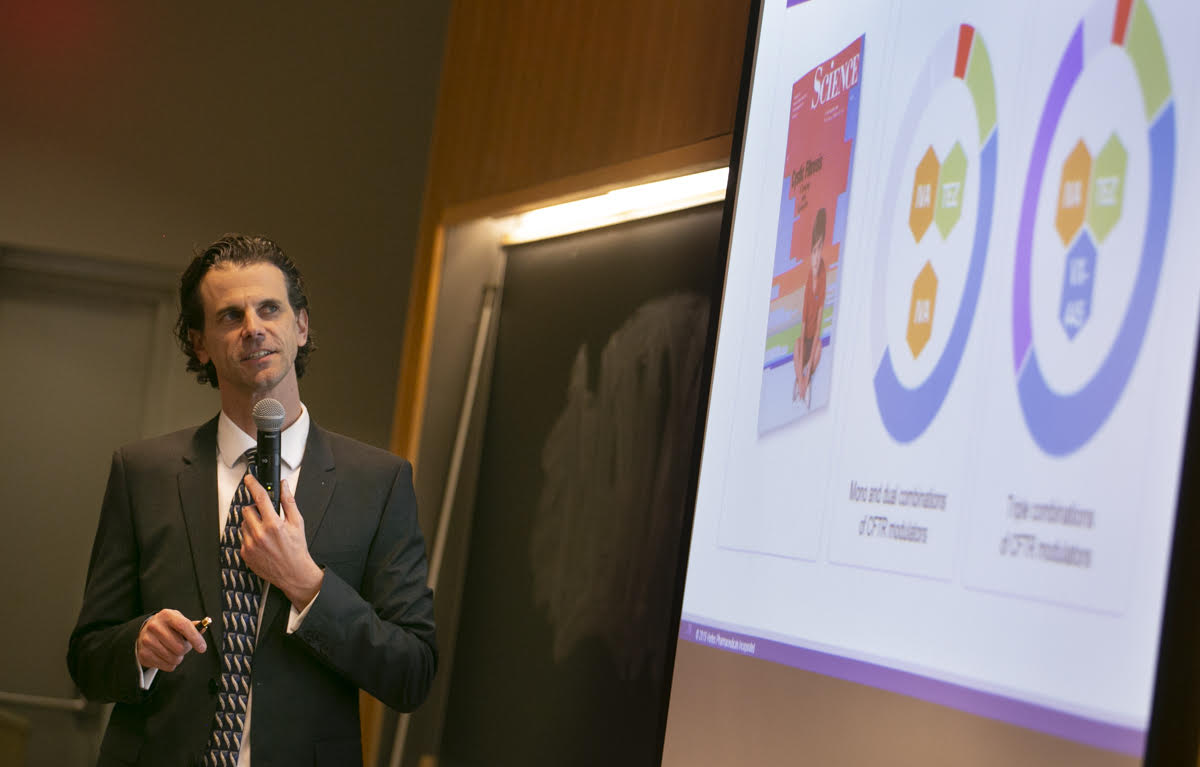 In the case of Vertex's research, the discovery team targeted the defective protein, CFTR, that causes the life-threatening disease.
The talk came one day after Vertex received FDA approval—in record time—for a three-drug combination therapy that treats the most common CF mutation. The drug, Trikafta, will be able to treat an unprecedented 90 percent of the nearly 30,000 CF patients in the U.S., many of whom have no other treatment options.
Earlier this year, the first Heroes in Drug Discovery Award was given to scientists Ann Weber and Nancy Thornberry for their development of Januvia, a drug that treats type 2 diabetes.
The event was made possible through the generous support of Pfizer and the Independent College Fund of New Jersey (ICFNJ).