Drew's 2020 Distinguished Clinical Interns reflect on their work as student teachers
June 2020 – For some, jumping into the world of remote teaching during the coronavirus pandemic was baptism be fire; for students in Drew University's MAT program, it was simply applying what they'd been prepared to do all along.
The technological teaching tools needed to survive—and thrive—in a world turned to virtual teaching and learning overnight are among those made central to Drew's teacher education program.
"Our students were advanced in their technology use and in their teaching practices in a way that we may not expect from novice teachers," said Kristen Turner, professor and Director of Teacher Education at Drew's Caspersen School of Graduate Studies.
"They were ready for this."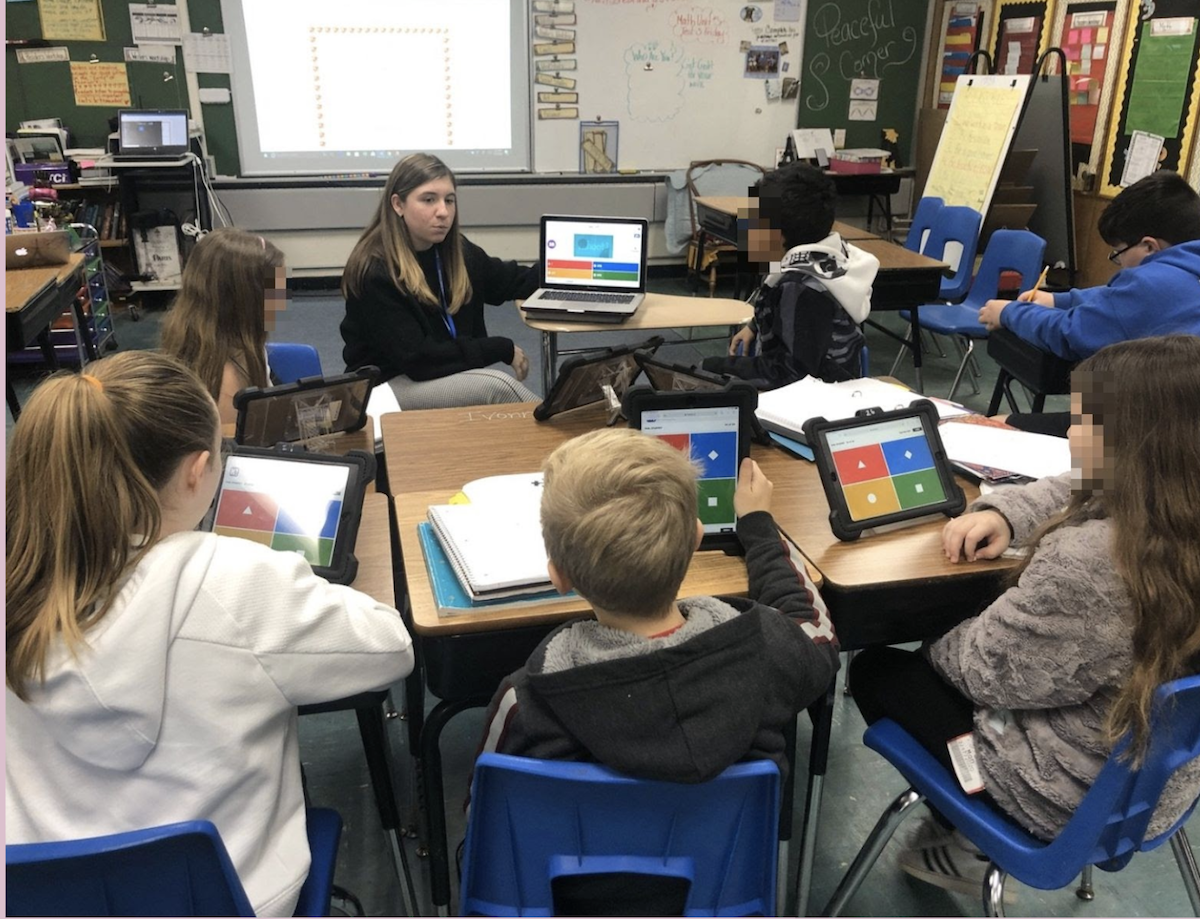 Instead of the typical educational technology courses offered in MAT programs, Drew's curriculum includes professional development workshops where MAT students learn about classroom technologies and practices alongside practicing teachers.
Both the learning environment and focus of these workshops allow the Drew students to explore the skills needed to lead a classroom while understanding the implementation of those skills by working with the teachers already leading them.
"I received a lot of emails from cooperating teachers saying their Drew student teachers were the ones teaching them things and helped make the transition to virtual teaching seamless," said Turner.
Three of those students, Sofia Amorim, Kelly Duddy and Cara O'Leary, were announced as Drew's 2020 Distinguished Clinical Interns for their work as student teachers, an honor which includes being nominated by a cooperating teacher/field supervisor and selected by Drew faculty. We talked to them about the lessons learned in the classrooms they lead and learn in.
Remote teaching
Amorim: "Drew's MAT program is rich in professional development, especially through our tech modules and workshops. I've been working with Google Classroom for a while, but in our tech modules, I was introduced to a wide variety of online resources that have really beefed up my teaching toolkit. The methods of online instruction weren't new to students, which maintained some kind of normalcy for us. The biggest challenge has been trying to maintain our routines. For the most part, I maintain my check-ins, but it's been hard to really be there and emotionally support them, when we aren't in the same space. We've been reserving our Fridays as social-emotional learning days, to give them the space to reflect and process with our little class community, and for that time, it's like we're back in B-205."
O'Leary: "It's stressful and it's exhausting but your students are counting on you to make each day special. It's been so nice seeing our students smile when we plan fun activities or virtual lessons. My cooperating teacher and I have received emails from parents thanking us for our efforts and care each day to make this experience a positive one. Knowing we're appreciated and seeing the smiles makes everything a little better. I've learned more of what's going on behind the scenes and had the opportunity to learn more about my students and some of the little things that I didn't realize are important to know."
Duddy: "Thanks to the MAT program and my clinical internship at Black River Middle School, my transition to remote teaching was fairly easy, as I had already developed the skills to use technology to teach digital literacy, to prepare students for real-world college and career skills and to communicate in the modern world. I have learned that it is essential to be flexible and motivated."
Amorim: "To create meaningful and supportive online classrooms takes time, resources and research. It's something as educators and administrators we have to be willing to support and explore, but even then, each teacher brings something to their classroom that brings the material to life."
O'Leary: "My cooperating teacher didn't change my role in the classroom when we went remote, so I was still responsible for teaching lessons and communicating and supporting students. I was held accountable and was given expectations and that was really important and beneficial for me because it let me improve my practice, add to my knowledge and experience something that future student teachers may not have the opportunity to."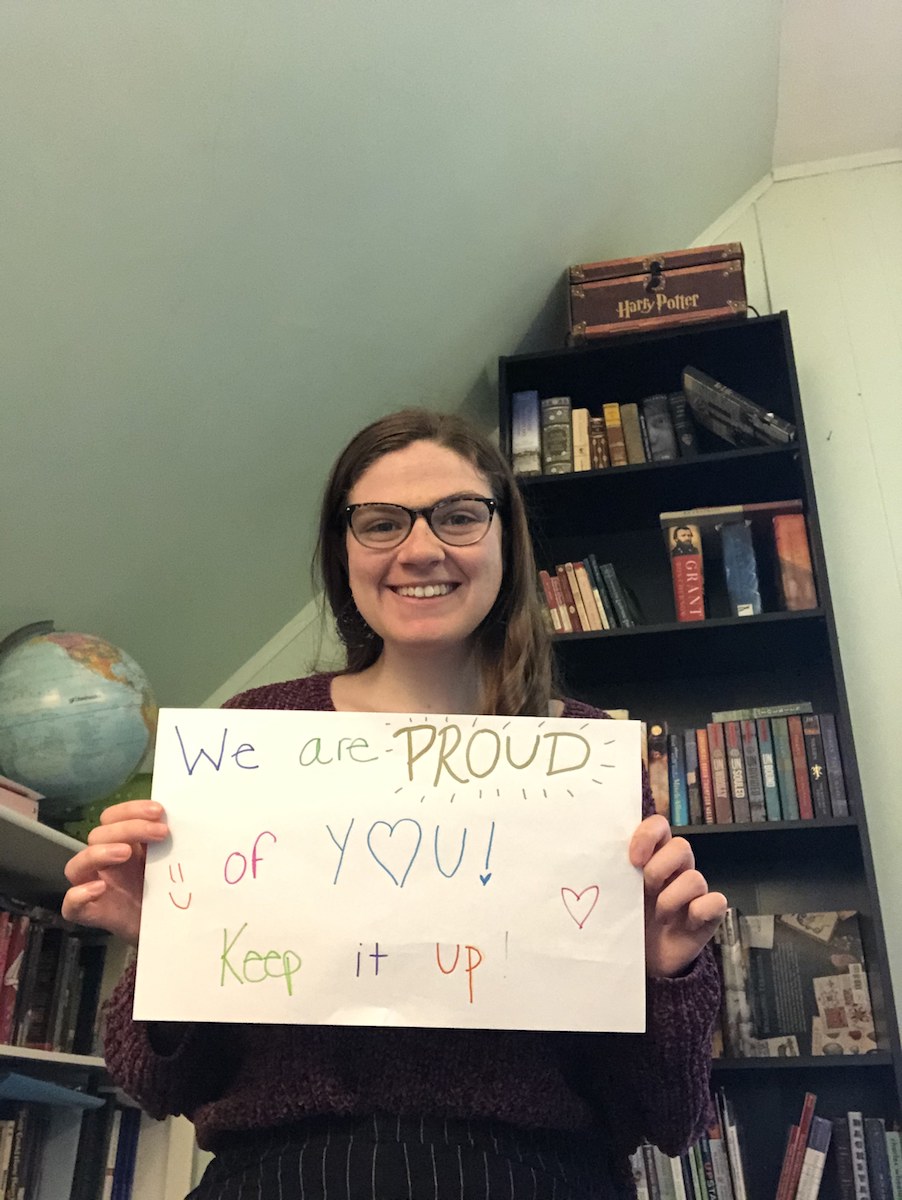 Duddy: "The best learning is fun, so I have experimented with a number of ways to make remote learning just as engaging and connected as if my students and I were all physically in the classroom together. This has led to the creation of digital scavenger hunts, virtual debates, and more!"
Honored for their work
Duddy: "For me, this recognition is an acknowledgement of how I applied all I learned while also pouring my heart and soul into teaching. I feel very humbled to receive this distinction. This recognition provides a way to stand out when applying for jobs, as it demonstrates that I am not only qualified to teach, but that I have the practical experience to excel in teaching."
O'Leary: "I am eternally grateful to have received this recognition. The opportunities the MAT program and the Westfield School District have given me this year helped me grow as a teacher, student and person. This recognition helps me realize that hard work truly does pay off, but I also know that I would not have been able to accomplish this without the love and support I received from everyone around me throughout this year. My supervisors and professors were constantly giving me feedback and had confidence in me from the very beginning. This recognition provides me with the foundation that I am capable and with hard work and determination we can accomplish anything we strive for."
Amorim: "Coming from Newark Public Schools, this is my personal success story. My entire life, I've been made aware of the struggles my school district faced and continues to overcome. I get to be a face for my hometown and prove that educational drive and excellence can be found in our inner city districts. It's an incredible privilege to be able to represent all of the educators and institutions I've worked with. This recognition proves to myself that this is in fact where I am meant to be, that I am a thoughtful and reflective educator, and that my work reflects that."
Next steps
Duddy: "I already have a job offer that will utilize my interdisciplinary background in teaching history, French and ESL, so I am looking forward to the future! I cannot be more grateful for the education and experiences that Drew faculty and staff have supported me in both my graduate and undergraduate experiences. I have loved my time in the Forest."
Amorim: "For the moment, my biggest focus is cultivating a community in my own classroom, and getting my 'sea legs' as a teacher. My goal is to remain involved with the Drew English Department and the Drew Teacher Preparation Program in any and every way I can. They have done so much for me, and I would love to be home and give back. In a few years I hope to return to school and pursue a master's en route to a PhD in literature. At the moment, I'm looking forward to returning to my home district and teaching in Newark Public Schools, which is a dream come true for me!"
O'Leary: "I plan on being an elementary school teacher. I love working in the upper grade levels but I enjoy working with all age groups so I will be happy wherever I end up. Growing up, my teachers made a huge impact on me and the person I am today and I hope to make the same impact on my future students."