Presented by Drew's Religion and Global Health Forum, in collaboration with Auburn Seminary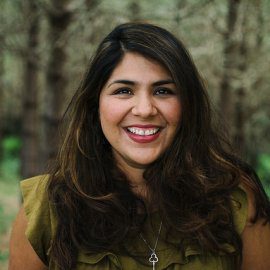 April 2022 – Drew Theological School's Religion and Global Health Forum, in collaboration with Auburn Seminary, explored Women's Reproductive Health.
The virtual event explored issues surrounding inequities in women's reproductive health.
 "Since ancient times, women's reproductive health has been wrapped up in cultural, religious, political, economic, legal, and epistemological frameworks that determine the well-being, or lack thereof, of girls and women who are expected to carry and bear children," said Kenneth Ngwa, professor of Hebrew bible and director of the Religion and Global Health Forum.
The event featured a panel discussion with Kenyetta Chinwe, amplify project coordinator at Sister Song; Elizabeth M. Freese T'18, research associate at Auburn Seminary and adjunct professor at Drew Theological School; and Angela Williams, lead organizer at Spiritual Alliance of Communities for Reproductive Dignity.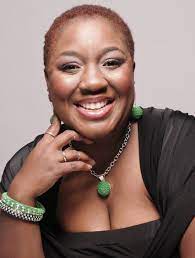 The panelists provided viewpoints of their work on reproductive health and policies, politics, and culture shift in communities that are affected by the church and public-facing work.
Their work centers on reproductive justice, an intersectional framework where reproductive rights and social justice meet. 
Reproductive justice sits on four major tenents; the human right to have a child; to not have a child; to parent the children that they have in safe, sustainable communities free from interpersonal and state sanctioned violence; and to have bodily autonomy.
Erica Ramirez T'19, director of applied research at Auburn Seminary, moderated the event. "This is not a conversation geared towards the voting booth. Instead, it's a conversation to get to know reproductive issues from a more advantageous vantage point." 
Read on for highlights of the discussion.
When did you become committed to advocacy surrounding reproductive health, rights, and justice?
Kenyetta Chinwe – I've been fighting for bodily autonomy my entire life, reproductive justice is my lived experience.
I do the work that I do to create space for people to have brave conversations so we can lift the veil of taboo and secrecy.
What communities are you serving and who are you trying to reach? How do you help these communities think more robustly and clearly?
Kenyetta Chinwe – My role is very interfaith with a more focused Christian lens. I am always looking for ways to engage Black women, church, and queer people.
I try to create space to speak the truth of their experience and liberate them to speak publically. We embrace that the body is not an apology.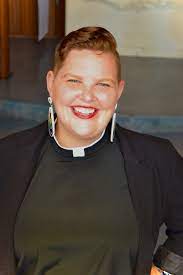 How do you engage in these important conversations?
Angela Williams – Everyone has a faith story even if they're not a part of the faith community, and everyone has a reproductive story, even if they have never had children. We try to create and hold space to weave faith and reproductive justice together.
Now is the time for communities of faith to become communities of care. We are creating and holding space for courageous conversations.
How are you contributing to creating culture shift and making people aware of the stakes of reproductive policies?
Elizabeth M. Fresse T'18 – I work with Christian ideas and practical theology to bring an academic dimension to reproductive justice.
The majority of people in this country and the majority of people of faith do support reproductive choice. When reproductive justice is explained, that is supported as well. 
The Christian right has been telling a particular version of the Genesis story that is absolutely incorrect. I'm helping Christian leaders understand what is and is not in Genesis and how it pertains to reproductive issues.
NEWS FROM DREW THEOLOGICAL SCHOOL