Nate Roark C'23 is joining Drew's Master of Divinity Dual-Degree Program
May 2023 – The members of the Drew University College of Liberal Arts Class of 2023 are set to graduate and start their careers and continue their education in an array of disciplines, fields, and subjects.

We've talked with many C'23 students to see where they're headed.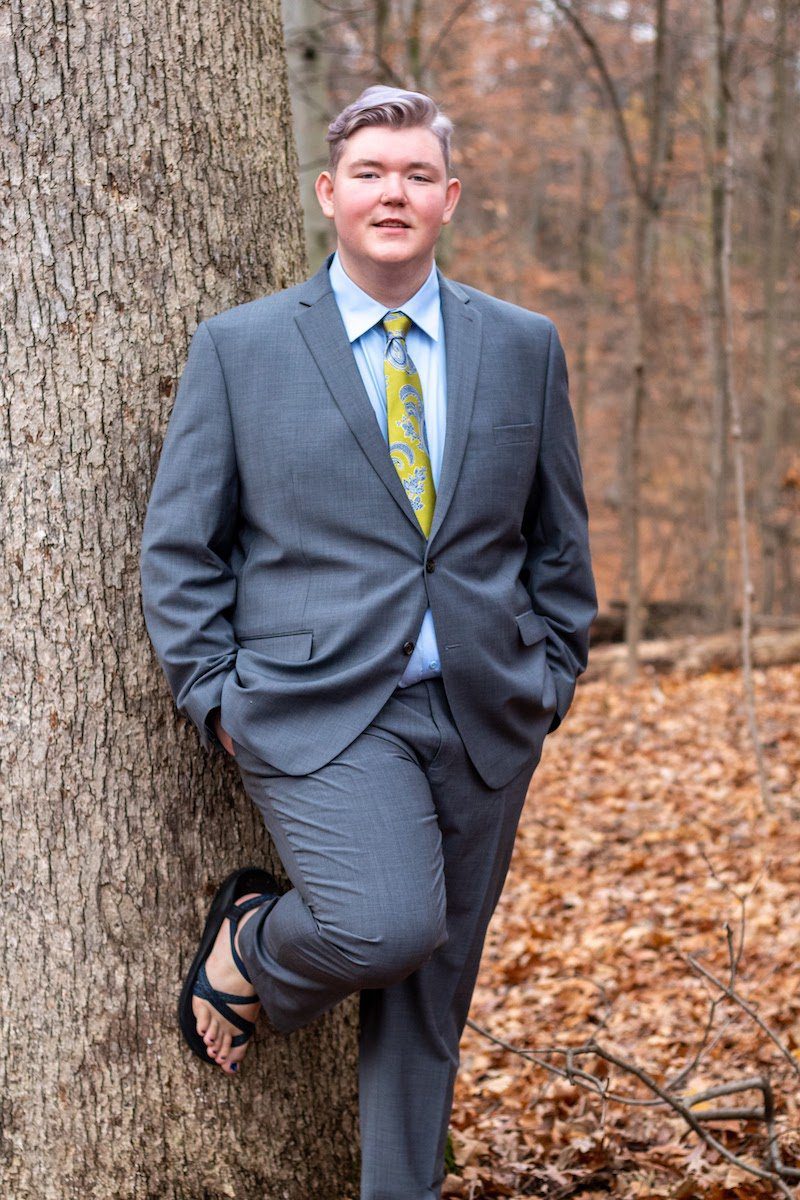 Nate Roark C'23 | Drew's Master of Divinity Dual-Degree Program
Major: Women's and Gender Studies

Minors: Political Science, Comparative Religion
How did Drew prepare you for your next steps?

My experience in the Forest has been so untraditional that it taught me that there is no such thing as a right way to higher education. Paths only work as well as the people journeying down them together; and that is exactly what Drew has done for me. Our community walked with me (literally when we talk about nature walks with Chaplin Tanya Bennett [associate dean of vocation & formation and university chaplain] during the pandemic or NYC trips with my beloved friends). I have had so many amazing opportunities and relationships that have challenged me and supported me including Sally Gregory Merrell [former admissions staff member] who mentored (and mothered) me during the pandemic while there were only 20 of my peers living in residence the first years, Monica Madera [coordinator of diversity and inclusion planning] and Sydney Paulich [coordinator of residential engagement & Title IX programming] who not only empowered me but caught me when I fell and reminded me to get back up, professors Wendy Kolmar [professor of English and director of women's and gender studies] and Jennifer Olmsted [professor of economics] who taught me that red ink and drafts are an important step to the final product, and the Theo faculty who invited me into a covenant of theological expansion and revolution as an undergrad student. Truly all of these relationships, classes, internships, skills, and resources taught me how to "Drew it my way," but allowed room for grace and mercy in all future endeavors.

What does it mean for you to be the first candidate of Drew's Master of Divinity Dual-Degree program?

This opportunity was actually Sophia and Eros at work, providing comfort in wisdom and luring me deeper into my call to ministry. I envision ministry in my life long term and in queer forms that will require the tools and knowledge that the Theo School has to offer. I envision ministry as a connexional experience of God, divinity, and humanity in one another through service, celebration, and "keeping it light" because, as my internship mentor Rev. Ev says, "angels can only use their wings because they're willing to take themselves lightly!" I believe that this opportunity will allow me to live into this and so much more through our Methodist roots and heart for justice and liberation.
MORE FROM THE CLASS OF 2023