First-year seminar courses help students transition socially, academically to college life
October 2022 – The Drew University Class of 2026 recently had the opportunity to hear from Javier Ávila, novelist, poet, and speaker, as part of their first-year seminar courses (DSEM).
Ávila, who is also a professor of English at Northampton Community College, spoke to students via Zoom on issues like diversity, equity, and inclusion. He discussed his own journey and personal experiences that have led to a life of activism.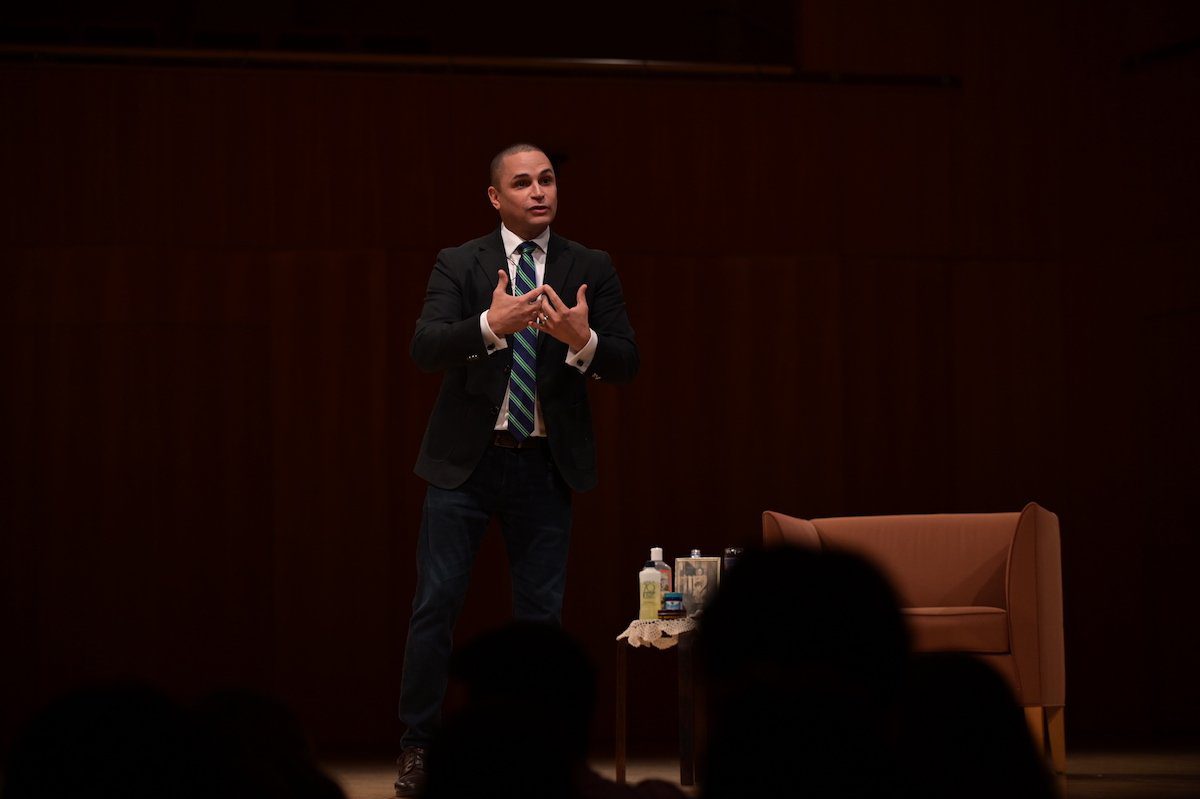 The first-year students, along with the Drew community at large, also got to see Ávila perform his one-man show, The Perfect Latino, in the Concert Hall.
Students took profound messages and lessons from Ávila's talk and performance.
"In order to start preserving and embracing other cultures and our own, we need to step out of certain barriers—that we as a society have put in front of ourselves—in order to understand others," said Alexa Santillán C'26.
"I learned a lot about being proud of my Hispanic culture and to embrace it rather than shy away from it," added Maureen Figueredo C'26. "After his performance, I was able to have a one-on-one conversation with Ávila. He made me realize that I shouldn't feel the need to hide my Hispanic culture and identity, and that I should be comfortable. This talk made me realize I should be more open about discussing my identity with friends."
Including Ávila's appearance, DSEM classes have been helpful resources in helping first-year students transition to many aspects of college life.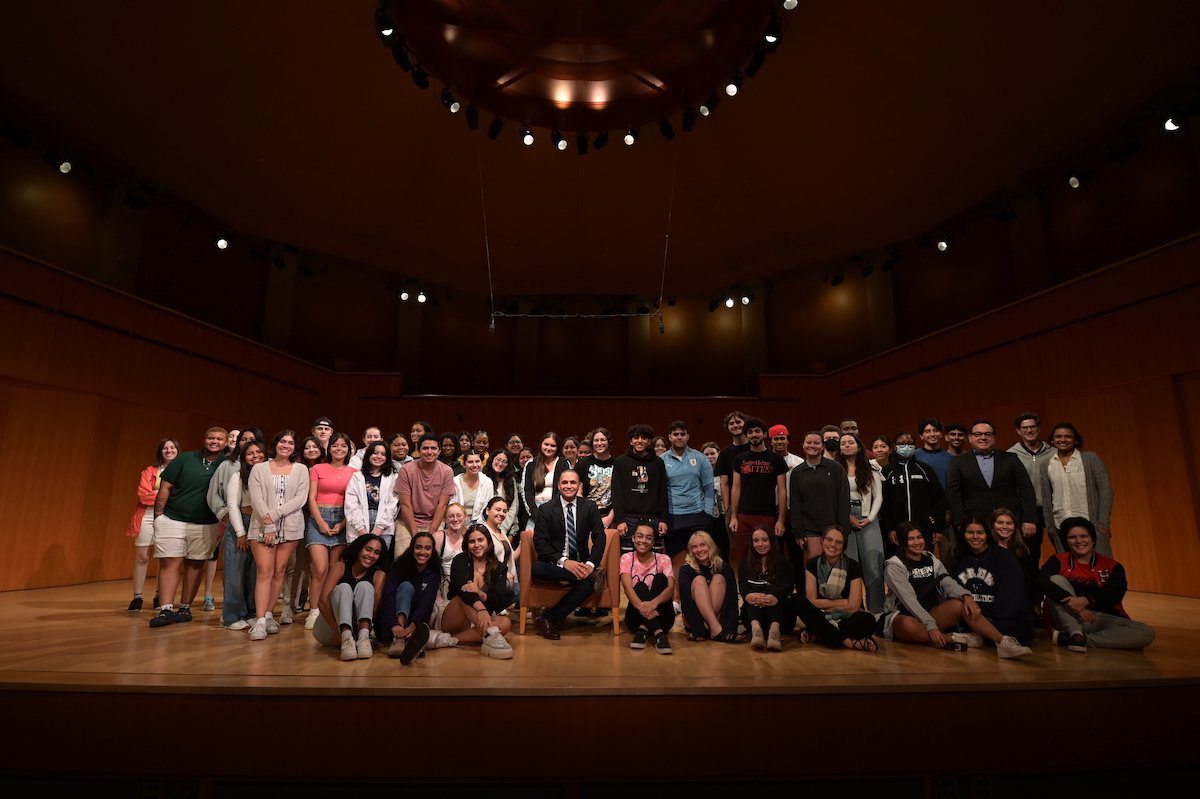 "This class not only serves as a way for me to explore a topic I'm interested in, but also gain skills in the process," said Bella Landino C'26. "From writing to analyzing to research, this class has given me a comprehensive understanding of the world around me at college. It has also helped me make friends, meet new people, and see different perspectives, and encouraged me to join clubs and attend events on campus. It's really helped as I transitioned to a new place, both socially and academically."
Santillán has had a similar experience, finding campus resources and making friends.
"I've learned to go to the CAE (Center for Academic Excellence) to help draft a DSEM paper, and my writing fellow really helped me get my ideas down," she said.
"Also, it can sound silly, but my DSEM class has helped me socially simply because now I know more people," she added. "I'm the only person in my grade from my high school at Drew, so I had to put in the effort in meeting new people. If I see someone from my class around campus, I know I can say hi or smile, or even ask about something due in our class that week."