Kimani Fowlin will hold workshops for Cincinnati-based Kennedy Heights Arts Center
February 2022 – Kimani Fowlin, assistant professor of dance at Drew University, will serve as an artist-in-residence with Kennedy Heights Arts Center (KHAC) in March 2022.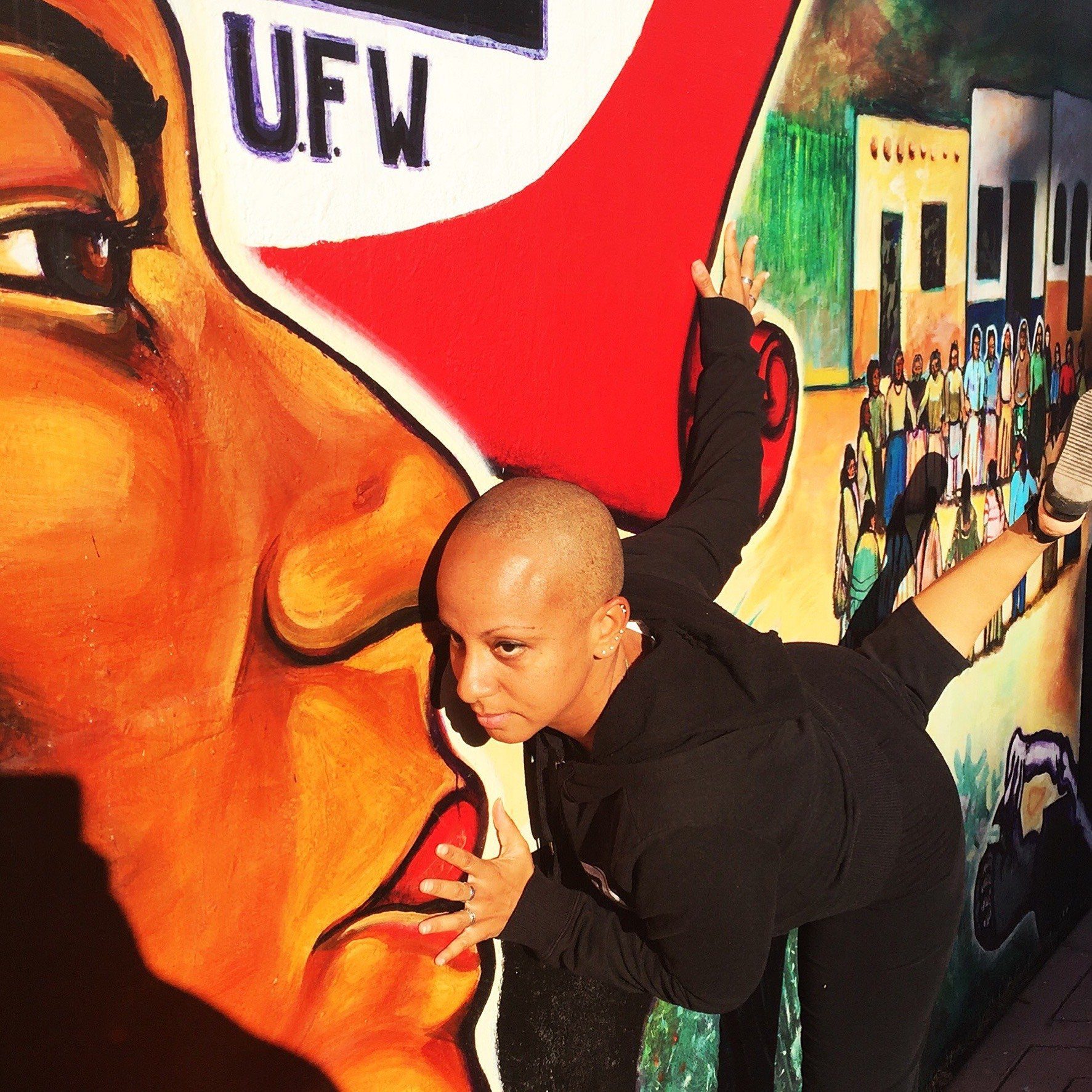 KHAC is headquartered in Cincinnati, Ohio, and creates arts and cultural programs for the local community. As part of her residency, Fowlin is planning a week of workshops, performances, and audience engagement, all leading up to a culminating dance celebration.
"I love bringing the joy of movement to new communities at Drew and beyond," said Fowlin of the opportunity.
Fowlin and co-artist-in-residence Daniel Burkholder, associate professor of dance at University of Wisconsin-Milwaukee, will invite participants to engage with their performance project Embodied Truth: Finding Ways to Move Together.
Longtime friends, Fowlin and Burkholder created Embodied Truth as a way to tell personal stories—their own and those of workshop participants—about experiences in parenting, from the points of view of both parents and children.
"There is such value in sharing stories, and in deepening the experience we add embodied exploration to see where and how we hold these stories in our bodies," she explained. "This residency will explore parenting with a focus on race and gender. I am always grateful for these opportunities to create activated spaces that support and transform communities."
Embodied Truth has begun to receive national interest, and Fowlin hopes to bring the project to Drew in the future, partnering with a local organization and creating mentorship and hands-on learning opportunities for Drew undergrads she'd encourage to participate.