Part 1 of our series on the program providing real-world research opportunities for undergrads
August 2023 – The Drew Summer Science Institute (DSSI) is one of several unique opportunities for Drew University students to work directly with faculty on research projects in the lab.
Each summer, more than 50 students spend two months building hands-on skills and experiences in a true research environment in fields like anthropology, biology, chemistry, math, computer science, physics, psychology, and statistics.
We spoke with a number of the students who participated in the summer 2023 session about their experiences and takeaways.
Breda Mwelu C'24, Computer Science and French double major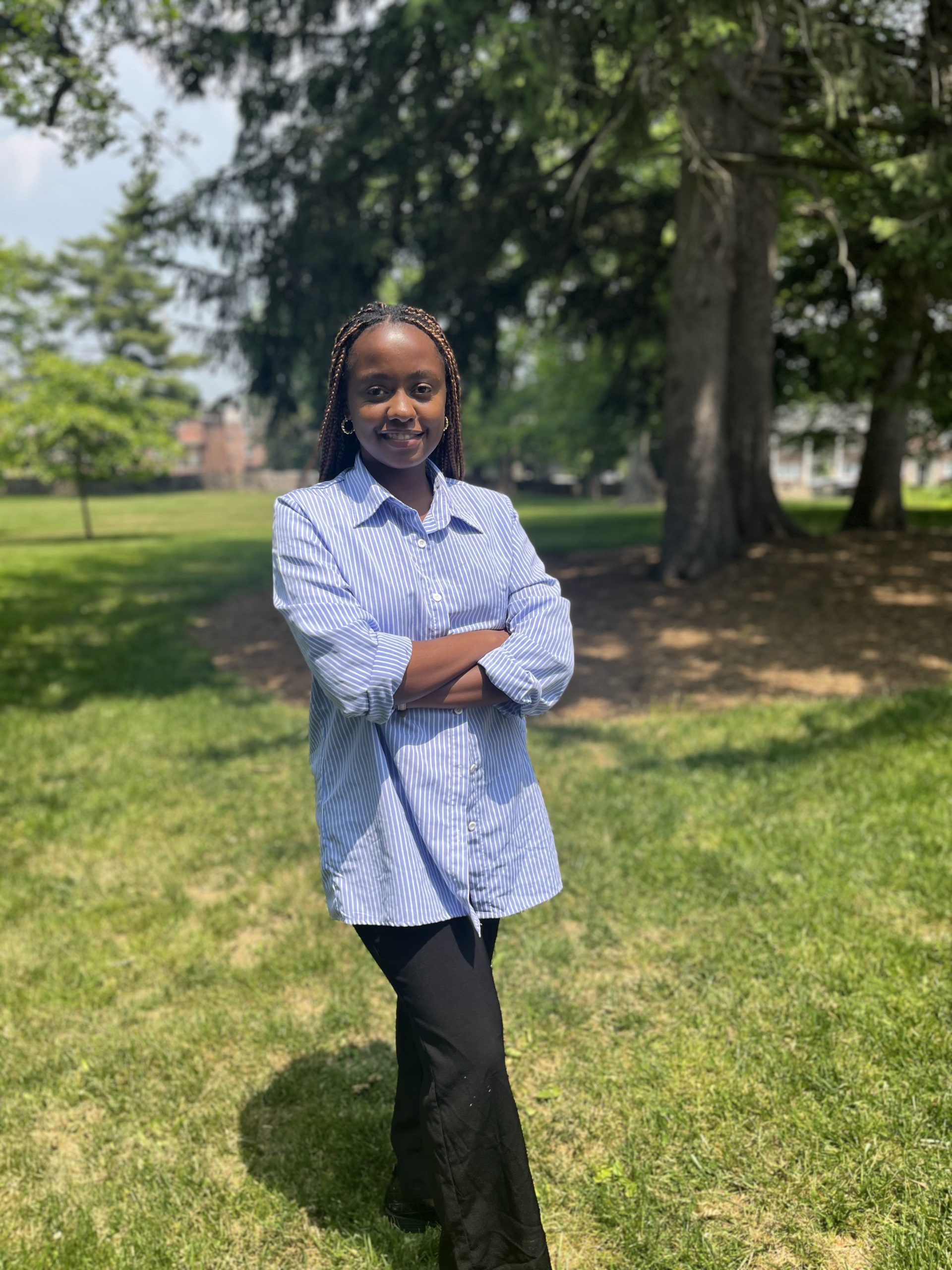 "I got to work on research that used machine learning algorithms to predict fashion trends for sustainability purposes. DSSI helped me improve my research skills in data analysis and collection, and taught me more about the AI industry and machine learning. I was also able to learn about collaboration, especially when working with my partners on our presentation. DSSI gave me confidence in my skills in tech as a computer science major interested in venturing into fashion technology. Being able to combine fashion and technology gave me clarity for my post-graduation plans and helped build my resume, portfolio, and skillset."
Abigail Goldman C'26, Biochemistry & Molecular Biology major
"I was able to design my own experiments, which was an opportunity that instructional labs rarely provide. I practiced new laboratory techniques, honed existing skills, worked with sophisticated equipment, and learned how to effectively communicate the significance of scientific work to a wider audience. It was exciting to contribute to the field of aldo-keto reductases by testing a hypothesis that few researchers had previously explored. Before DSSI, I was considering research science as a possible career path, but wasn't sure what it would entail. DSSI gave me a glimpse of what real-life research looks like and convinced me to pursue this career. This experience will also strengthen my graduate school applications and resume by demonstrating that I have the skills necessary to succeed in future research positions."
Brett Silletti C'25, Biochemistry & Molecular Biology major
"I learned a lot. For starters, I was doing a project in biochemistry and I had never even taken a class in biochemistry before. So, everything that I did in the lab was completely new. I also learned how real science presentations work. This will help me tremendously in the future as the biochemistry lab that I will be doing in the fall is similar to what I did in DSSI, but maybe less intense!"
Muhammad Mir C'24, Mathematics major and Middle East Studies minor
"I learned an extraordinary amount of how research is done in math and how meticulous and thorough one has to be from their initial hypothesis or theory to synthesizing it all down neatly and correctly on a research poster with LaTeX. I learned how to incorporate knowledge from computer science and technology, like Mathematica, to help me understand concepts and then explain them to my peers. In math, you don't really get many chances to do something about a topic like color, and DSSI provided that opportunity."