Students gained hands-on research experience as part of Drew Humanities Summer Institute
July 2022 – Jeehae Park C'23 and Julia Oliveira Souza C'24 helped build the World Politics Data Lab as part of Drew University' Digital Humanities Summer Institute (DHSI) this summer.
DHSI pairs students with faculty mentors to conduct primary research using digital humanities techniques each summer.
Carlos Yordan, associate professor of international relations and director of the New York Semester on the UN, created the project to share his previous summer's project exploring the UN General Debate Corpus, also a part of DHSI and completed with the help of Sara Curley C'23 and Casey Raleigh C'22.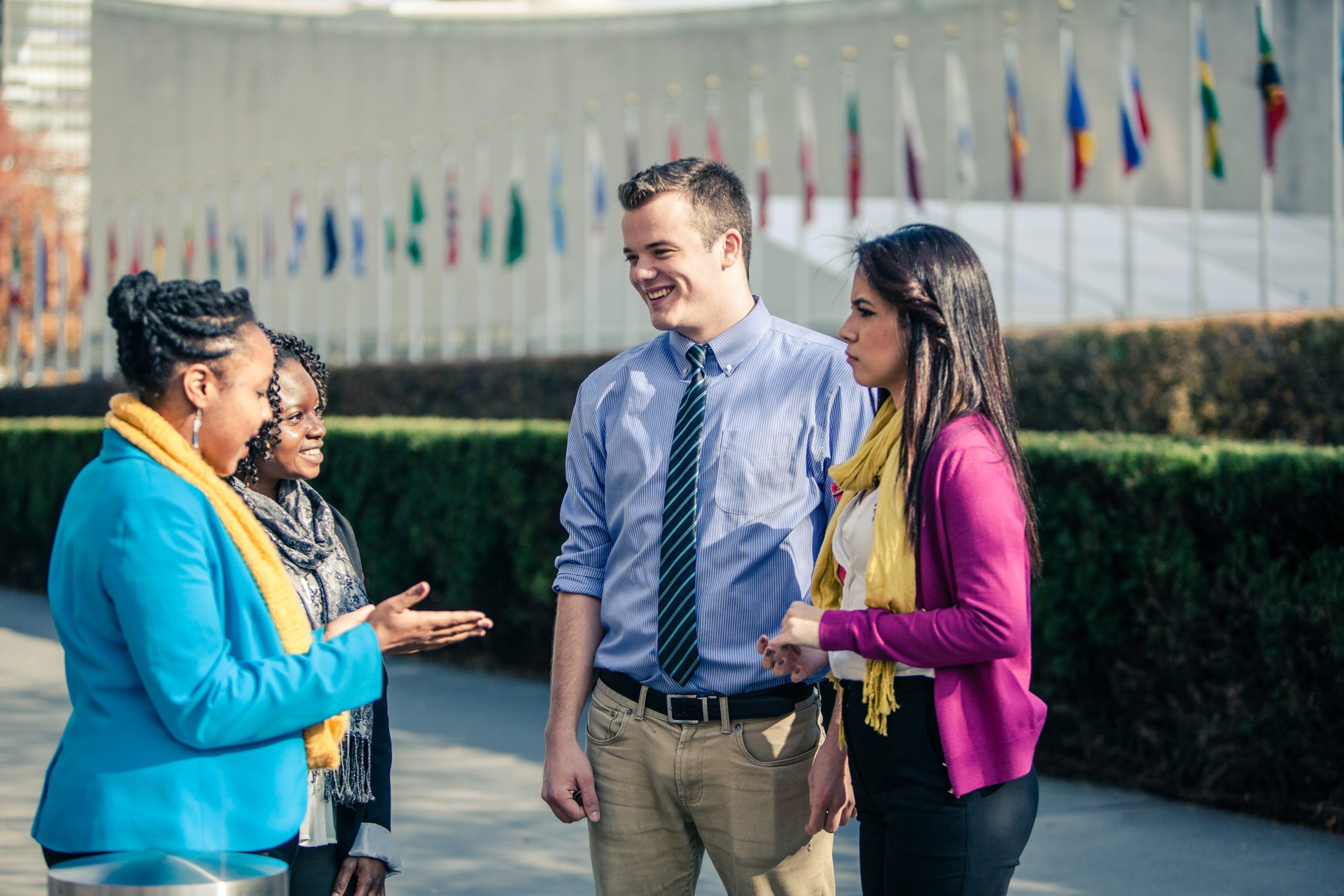 The World Politics Data Lab's mission is to foster collaborations among students, faculty, and staff who want to analyze world politics using various data science and data visualization methods.
Park and Souza were in.
"DHSI was an experience unlike any other," said Park, a political science major and law, justice, and society minor.
"We always worked as a team because we all had a job to do. Our goals were all connected. We each had our own part to complete the goal of creating the lab's website. It truly felt like a job, in the best way possible. Since it wasn't just my individual grade at stake like in a classroom, I truly felt like I had a purpose beyond myself."
Park and Souza both added their research projects to the site while helping build it from the ground up.
"I felt like I was truly doing research—not only reading literature but also working with data," said Park. "DHSI made me more confident in my ability to do research and work with numbers. I came from a more qualitative school of research so it was nice to dip into qualitative work.
The four-week intensive project has led to the launch of the World Politics Data Lab website.
Going forward, new Drew faculty and Semester on the UN students will be able to add their projects and papers to the database as blog posts, allowing them to serve as resources for current and future students.
The Digital Humanities Summer Institute is funded by a grant from the Andrew W. Mellon Foundation.