"RISE was an opportunity of a lifetime."
September 2021 – When reflecting on her time at Drew University, Erin Connors C'18 pinpoints her time in the school's unique RISE program as being a career catalyst.
RISE is a one-of-a-kind research program that pairs undergraduate science students with retired star researchers and industrial scientists—like 2015 Nobel Prize Winner Dr. William Campbell—in the lab for one-on-one, hands-on research.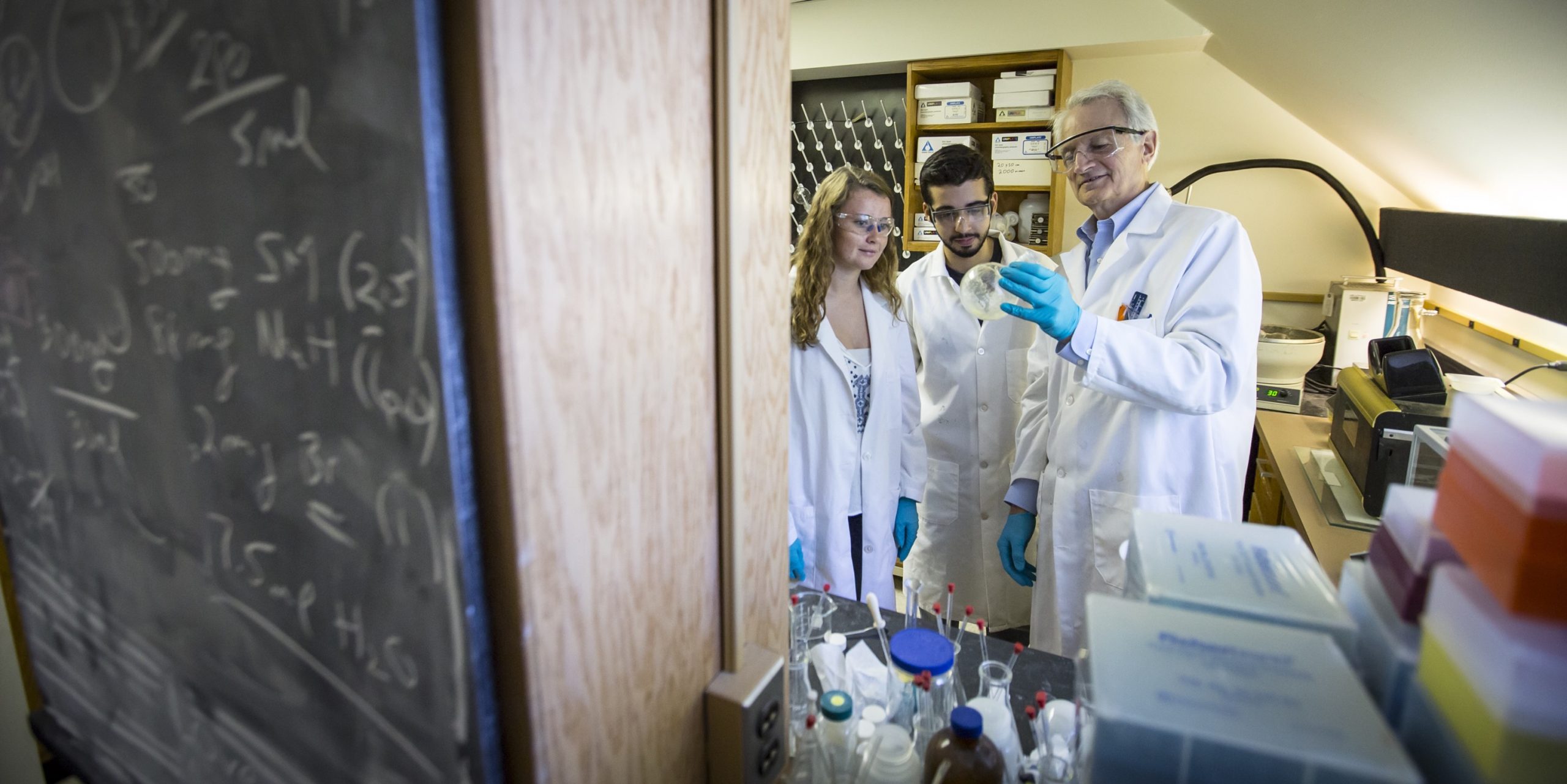 "RISE was an opportunity of a lifetime and sets Drew apart from any other school," said Connors, now a fourth year PhD student in the Biomedical Sciences Graduate Program at Ohio State.
Connors conducted research with Dr. Marvin Bayne, a former Schering-Plough Research Institute executive, and Dr. Vincent Gullo, director of RISE and former executive at Cetek Corporation, Schering-Plough Research Institute, and Merck & Co.
"Dr. Bayne and Dr. Gullo mentored me by working closely with me to develop the skills I needed to successfully conduct research," said Connors.
"RISE prepared me for my career because it not only taught me how to function in a lab, but also how to think like a scientist. It's one thing to have the technical ability to do research, but it is a whole different thing to understand the 'why' of setting up experiments, to fully understand what the resulting data of an experiment suggests, and then be able to communicate your science effectively."
Connors also credits her time in RISE with creating the opportunity to present work at the national Society for Industrial Microbiology meeting and for receiving the New Jersey Tech Innovator to Watch Award her senior year, having been nominated by Dr. Bayne and Dr. Gullo.
"Dr. Bayne and Dr. Gullo nourished my love and passion for science and are truly the reason I am where I am today."