"I learned how to be a good scientist."
September 2021 – Makayla Pardo C'20 credits her time in Drew University's RISE program with providing her the hands-on experience she needed to transition to life as a PhD student in Brown University's Pathobiology Program.
RISE is a one-of-a-kind research program that pairs undergraduate science students with retired star researchers and industrial scientists—like 2015 Nobel Prize Winner Dr. William Campbell—in the lab for one-on-one, hands-on research.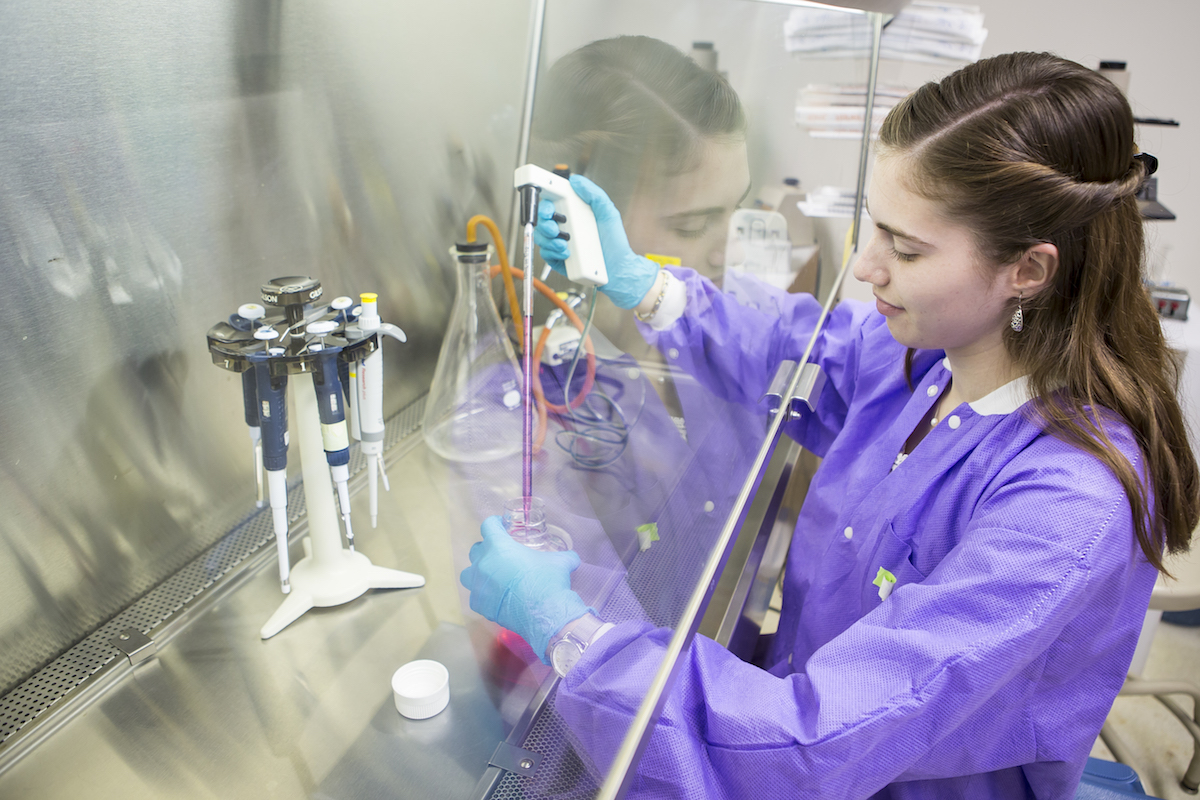 Pardo conducted research on oncology drug discovery with Dr. Bimal DasMahapatra, formerly a research fellow of oncology and virology drug discovery research at Schering-Plough.
"Dr. Das took me from someone who had never picked up a pipette to someone who is excited about a career in cancer research," said Pardo, currently in her second year at Brown.
"I always think of his impromptu lessons on everything from how to effectively tell the story of your research to the importance of staying grounded when the stress of life and school gets in the way. Dr. Das supported me through my failures and successes at Drew, even when I felt discouraged, and continues to do so as I go through grad school."
Dr. DasMahapatra praised Pardo as a "hardworking, inquisitive, and committed research student" and "a well-organized team player who takes leadership roles in challenging situations."
"Being exposed to the various RISE projects in their early college years allows Drew students to become appreciative of how classroom knowledge is used in the real world," he added.
Count Pardo as a perfect example.